How is Jason Aldean Related to Chuck Wicks?
Country artist Jason Aldean has been producing music for over 15 years. He has had multiple songs become No.1 on the Billboard charts. Another well-known figure in the industry is Chuck Wicks, who got his start in the 2000s. 
Both Wicks and Aldean do know each other and have worked together before. Additionally, they became a part of the same family a few years ago. Some fans might wonder how the two singers are related.
Chuck Wick got married to Kasi Williams and had a baby
About eight years after Wicks' previous well-known breakup, he officially met his current wife, Kasi Williams. According to People, he had known her for years and saw her at multiple events. They eventually met up at a local bar, and sparks son flew.
In 2019, Wicks and Williams tied the knot in a chapel in Cabo San Lucas, Mexico. They had 103 guests consisting of friends and family. Everyone got to enjoy fireworks when the newlyweds cut the cake. Wicks felt that "every moment was absolutely breathtaking."
When it came to building a family, Wicks and Williams struggled for a bit. People also reported that the couple had issues with infertility. They were able to conceive through in vitro fertilization. Eventually, they found success, and Williams gave birth to a healthy son in 2020.
Williams and Wicks only have one kid together so far, but the number could change in the future. However, Williams has children from her previous marriage. Her youngest daughter is named Avery, and she also adopted two older kids when their mother passed away. 
Chuck Wicks is Jason Aldean's brother through marriage
Williams' daughters helped her through the fertility treatment. Aldean also was there to support her and Wicks and even offered medical recommendations. He and his wife were familiar with the struggle. The reason Aldean helped was because of his relationship with the couple. 
As it turns out, Williams is the younger sister of country musician Aldean. Therefore, Wicks' marriage makes him the brother-in-law of Aldean. Of course, Aldean was one of the guests to attend Williams and Wicks' wedding. He appears with the couple in photos of the rehearsal dinner and wedding ceremony. 
Aldean's wife, Brittany Kerr, was the one to give Williams a nudge toward Wicks during a party. Some people might have wondered what Aldean thought of the two getting into a relationship. He had no issues with Wicks dating his sister since the musicians go way back.
"I'll be honest, there's a lot of people in Nashville I would be completely against you dating, but I don't have anything bad to say about Chuck," Aldean told Williams when he learned she and Wicks were talking.
Chuck Wicks and Jason Aldean have known each other for years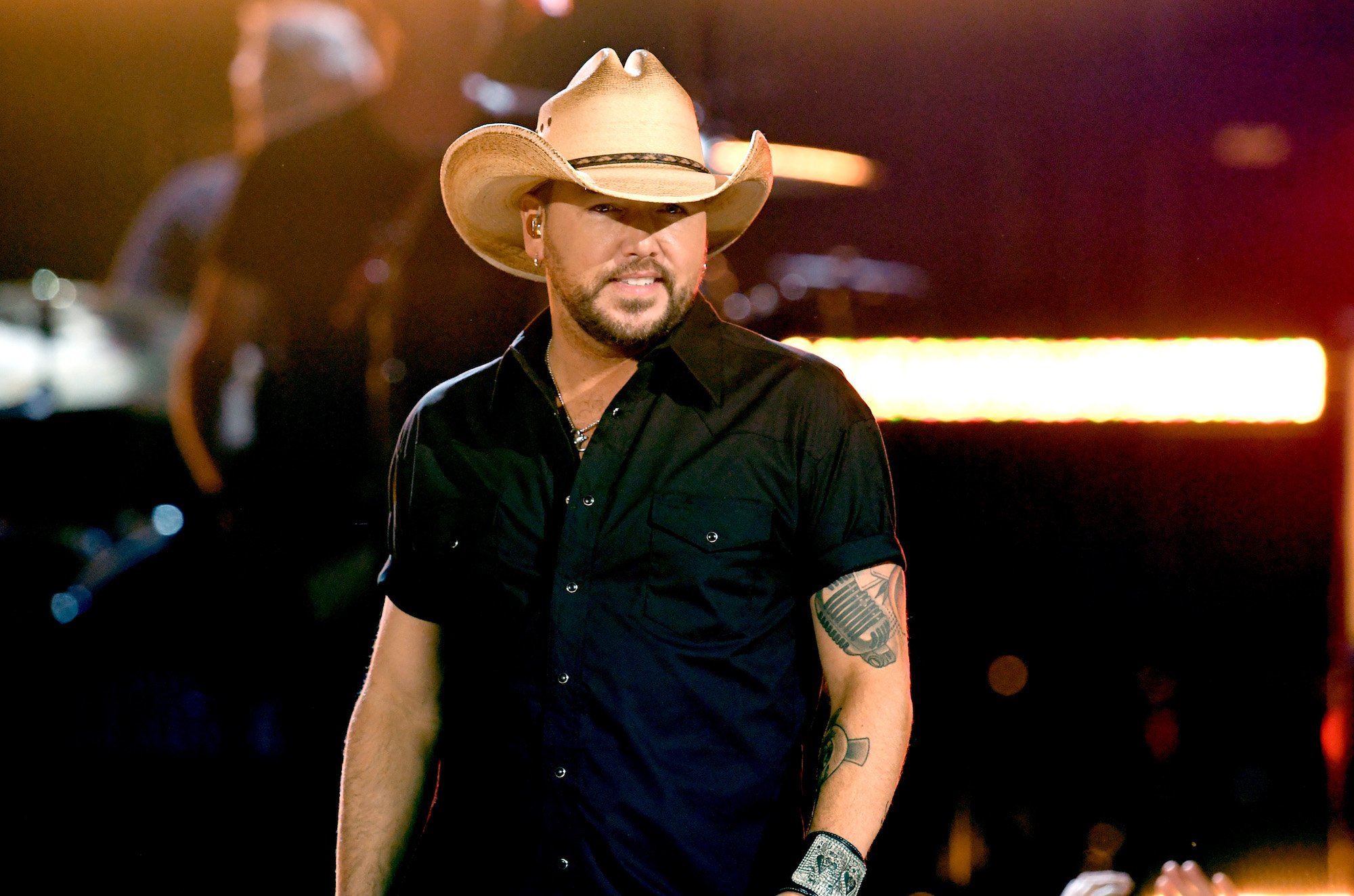 While Aldean had a rough start in country music, he has made a name for himself. Fans have seen his style change over the years. During his career, he collaborated with other artists. One of them has been Wicks. The two of them have a positive personal and working relationship.
According to Taste of Country, Wicks got to have a song be a part of Aldean's album back in 2012. The song for Night Train that he produced is titled "I Don't Do Lonely Well." Wicks felt excited to be a part of the project and tapped into his creative side.
The two worked on an animated series as well. The Country Note mentioned that Wicks is hosting a show called Road Stories. Aldean appeared as one of the guests to share his favorite story of being on the road.