How Jacob Elordi Responded to Zendaya's Emmy Win on Instagram
Zendaya and Jacob Elordi met on the set of the HBO drama series Euphoria. Zendaya portrayed the main character Rue, while Elordi played a rather villainous high school jock named Nate. The two actors' unconfirmed — but widely speculated — relationship appears to be over. But Zendaya's shocking — and historic — win at the 2020 Emmys propelled Elordi to post on Instagram. What did he have to say to his former flame?
Zendaya made history with her Emmy win at the television awards show in 2020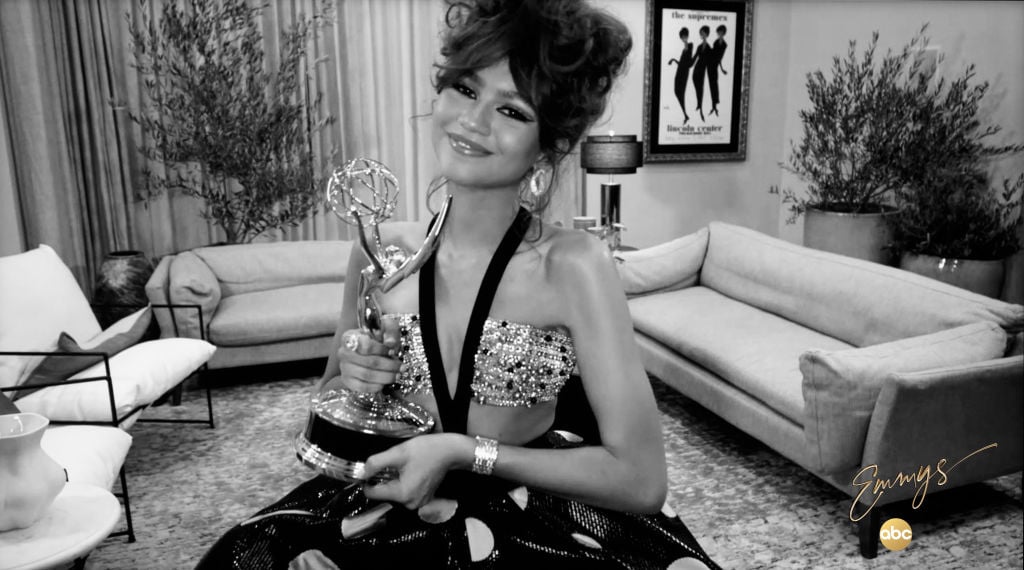 At the 72nd Annual Primetime Emmy Awards, Zendaya won Outstanding Lead Actress In A Drama Series for her role as Rue in Euphoria. Zendaya's reaction — filmed virtually, of course — was one of complete shock and thrill.
"I know that this feels like a really weird time to be celebrating," she acknowledged in her acceptance speech. "But I just want to say like there is hope in the young people out there." Surrounded by her cheering loved ones, the Euphoria cast member gave the audience an optimistic message.
"… there is hope in the young people," Zendaya expressed. "To all my peers out there doing the work, in the streets: I see you, I admire you, and I thank you."
Her win, as if it weren't exciting enough, also broke an Emmy record; Zendaya is the youngest person to win that Emmy category ever.
Now that Jacob Elordi and Zendaya are no longer still together, what did he have to say about his ex-girlfriend?
Elordi chose not to attend the socially-distanced 2020 Emmys, according to Elle. Although Euphoria was nominated for a handful of trophies, Elordi spent the weekend in Los Cabos, Mexico, instead.
On the Friday before the Emmy Awards, Elordi was spotted with Kaia Gerber — who appears to be his new romantic interest in the vacation spot. The young lovebirds were apparently "showing some PDA while on vacation with Gerber's parents Rande Gerber and Cindy Crawford."
However, Elordi clearly got the news that Zendaya won the Emmy, and he responded on Instagram.
"It's his first public message to her since he was seen out with his new romantic partner Kaia Gerber last month on Zendaya's birthday, sparking speculation that Zendaya and Elordi privately ended their relationship during the coronavirus pandemic," Elle reported.
Elordi didn't respond right away — it took him about 24 hours — but his message was full of positivity. The day after the 2020 Emmys, Elordi posted a picture of Zendaya as Rue in Euphoria to his Instagram Story.
"Congratulations Captain," Elordi wrote, along with a heart. The Euphoria actor tagged Zendaya in his post, and finished it off with a "Bravo."
When were 'Euphoria' cast members Jacob Elordi and Zendaya dating and when did they break up?
According to Elle, Zendaya and Elordi never made their relationship official to the public. The Euphoria co-stars often discussed their closeness, but never admitted to a boyfriend-girlfriend situation.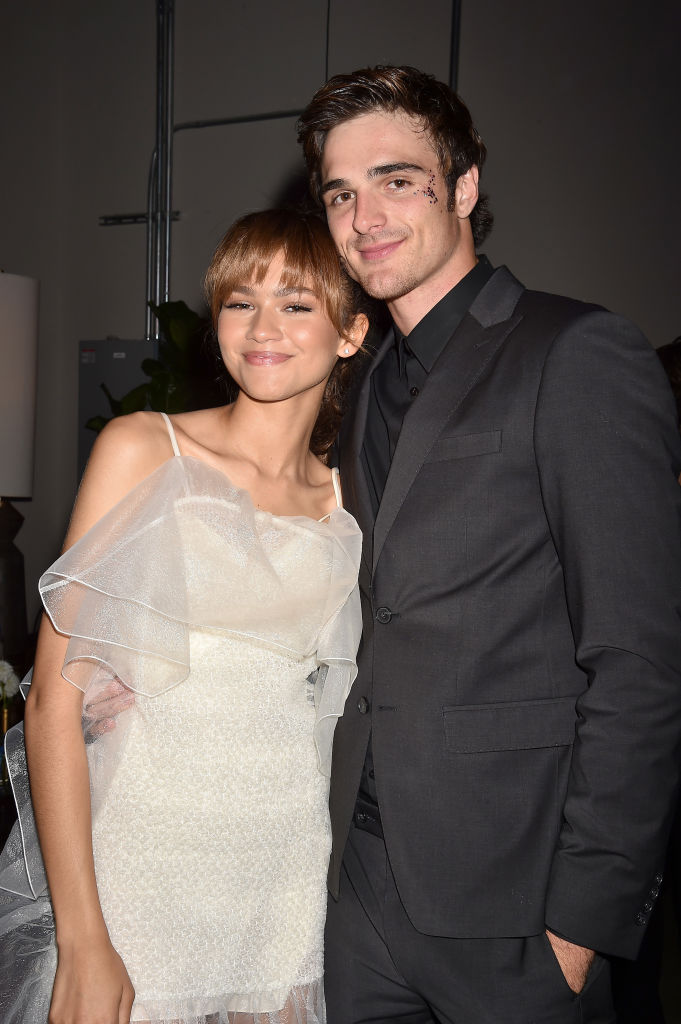 At the American Australian Association Arts Awards in January 2020, Zendaya referred to Elordi as her "best friend."
However, "Elordi and Zendaya were photographed kissing in New York City in February 2020," Elle reported. Sources close to the actors apparently confirmed their relationship went beyond friendship.
With Elordi's close proximity to Gerber, it seems the romance of Zendaya and Elordi is a thing of the past. However, his recent congratulatory Instagram post indicates the two Euphoria stars are still on good terms.