How Jaden Smith's 'Boyfriend' Tyler, the Creator Inspired His Music
Jaden Smith said Tyler, the Creator, had a significant influence on his album, Eyrs. 
Smith debuted Eyrs in July 2019. The project followed his 2017 album, Syre, and had a host of collaborations. Some of the features on the album included Trinidad James, ASAP Rocky, Kid Cudi, and Tyler.  The "See You Again" rapper's verse came amid rumors that he and Smith were a couple, which both of them have been cavalier about in the past.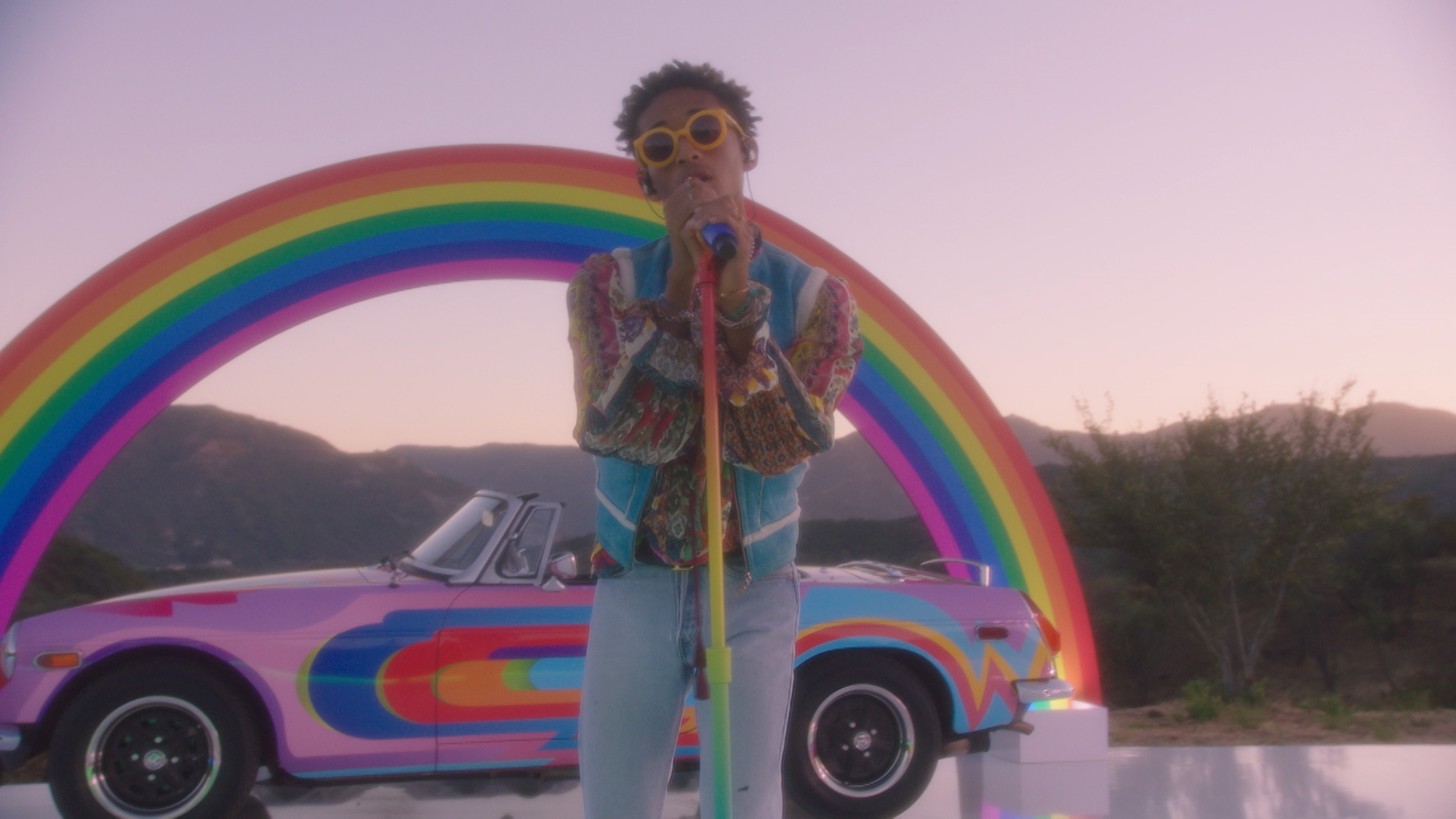 Jaden Smith and Tyler, the Creator's relationship
Smith and Tyler's friendship blossomed as they both became enthralled in the music industry. Although Smith had reached celebrity status as the son of Will Smith and Jada Pinkett Smith, he didn't release his first album, The Cool Cafe, until 2012. Tyler reached musical success around the same time when he debuted his album, Goblin, in 2011. 
In November 2018, Smith opened up about their relationship while performing at Tyler's Camp Flog Gnaw Carnival in Los Angeles. The Karate Kid actor said his relationship with Tyler spanned over several years, and he was ready to share their news with the masses. 
"And I want to tell you guys something," Smith said to the audience. "I want to tell you. Tyler doesn't want to say, but Tyler's my mother f*king boyfriend, and he's been my mother f*king boyfriend my whole f*king life. Tyler, the Creator, is my f*king boyfriend. It's true."
Tyler laughed off the comment at the concert, and fans didn't know whether Smith was serious about his proclamation. Smith later told Apple Music Beats 1 Radio's MFTS Frequency that they were in a relationship, though Tyler hasn't confirmed it. 
How Tyler, the Creator inspired Jaden Smith's music
Happy Magazine interviewed Smith about his music in September 2020. The rapper released CTV3: Cool Tape Vol. 3 in August 2020, which features his friend Justin Bieber, per Billboard. Before he published the full album, Smith released "Rainbow Bap," which he deemed the "future of my Sunset sound." 
Although Tyler isn't on Smith's new album, Smith said he helped him focus on how he viewed music. Smith said Tyler encouraged him to take his craft more seriously when they worked together on Erys. 
"Tyler, on the last album, he really told me that I should go back and that I needed to look and just study more music in general and just learn about the people that came before me and listen to their music and really pull inspiration from that instead of just making things up," Smith said. "So, I started to really educate myself on music and listen to a lot of music I didn't listen to before, and that's how I started working on the album."
Jaden Smith referred to Tyler, the Creator as his 'boyfriend' during the 2020 Grammy Awards
Tyler and Smith kept their fans wondering about their relationship years after Smith's Camp Flog Gnaw performance. The actor expressed his affection for Tyler again in January 2020.
Tyler soared at the 2020 Grammy Awards with a win for Best Rap Album for his project, IGOR. Smith congratulated Tyler on Twitter by saying, "My Boyfriend Just Won A Grammy." Tyler didn't respond to the tweet.