How James Gandolfini Landed the Role of Tony Soprano
For fans of The Sopranos, it's impossible to imagine anyone playing the role of Tony Soprano other than James Gandolfini. Over the course of the show's eight-year, 86-episode run, Gandolfini won three Emmys, a Golden Globe, and countless other awards for his portrayal of the New Jersey mob boss.
After the show's end and Gandolfini's passing, Sopranos creator David Chase spoke of how he considered Gandolfini one of the greatest actors of his generation. Chase thought Gandolfini could do just about anything with his eyes, and claims he recognized him as Tony right away.
However, the road to Gandolfini's playing Tony Soprano doesn't sound so predetermined. When everyone involved tells the tale from HBO's 1998 casting sessions, we learn Steven Van Zandt (Silvio Dante) almost got the part.
As for Gandolfini's audition, that didn't go well at all. But Chase still believed he was right for the role. After one giant misfire, Gandolfini delivered and landed the part.
Gandolfini walked out in the middle of his first 'Sopranos' audition.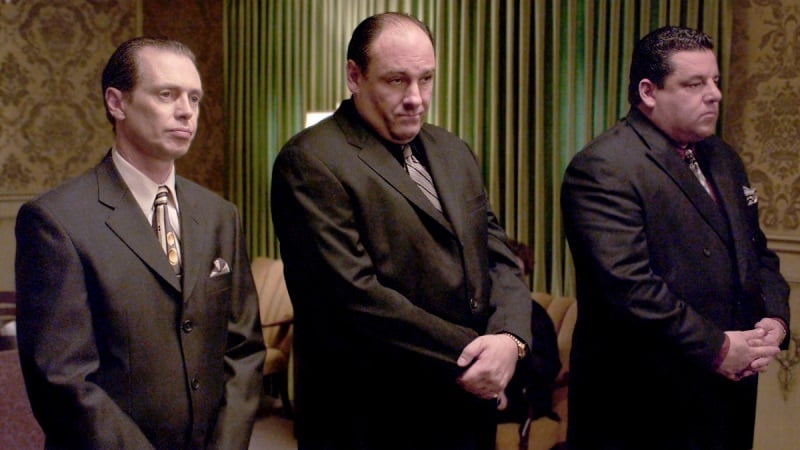 Prior to The Sopranos, Gandolfini had roles in major feature films (including Crimson Tide and Get Shorty). But his part as the hitman in 1993's True Romance attracted the attention of casting directors working on the new HBO show.
After Gandolfini's death, Chase told The Telegraph it was the darkness he brought to the role of Tony that was the difference-maker during the casting sessions. However, Gandolfini's first tryout couldn't have gone worse.
"In the middle of this audition he says: 'This is s—t. I gotta stop,'" Chase remembered. "And he left the room, went down the street and disappeared." Eventually, they connected again and Gandolfini delivered like Chase thought he would. But the location was unusual.
"Finally, he came to my house, in my garage, and auditioned there," Chase said. "After I got to know him, I realized this was standard operating procedure for him."
Gandolfini thought Tony's part would go to a more handsome actor.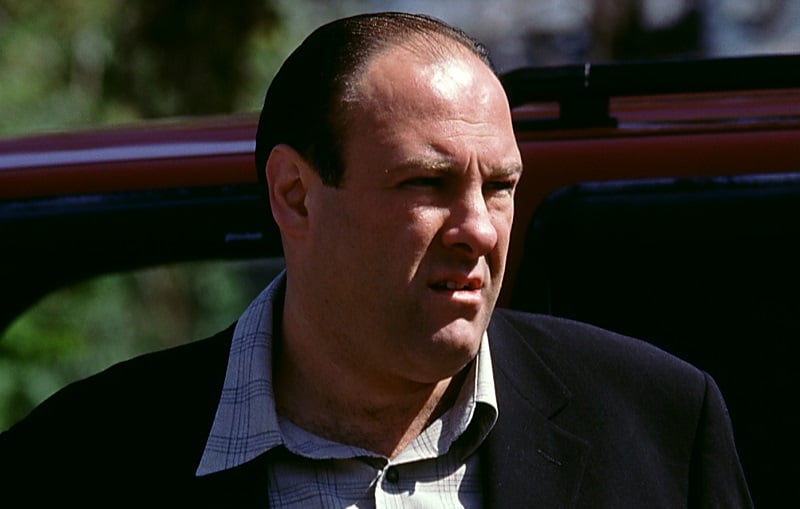 Chase seemed determined to do something completely different with The Sopranos. He initially planned to cast Van Zandt in the role of Tony before he saw Gandolfini audition. So either way, the show's lead role would have gone to an unconventional leading man.
Gandolfini recalled reading Chase's original script and liking it. "I thought it was good. But I thought that they would hire some good-looking guy, not George Clooney but some Italian George Clooney, and that would be that."
The way Chase came to regard him, it does seem impossible that Gandolfini wouldn't land the role of Tony once he'd entered the picture. "James was a genius," Chase said after the actor's death. "Anyone who saw him even in the smallest of his performances knows that."
Gandolfini didn't seem like one to embrace such effusive praise, but Chase would give it anyway. ""I remember telling him many times. 'You don't get it, you're like Mozart.'"
Of course, it didn't hurt having Edie Falco and Michael Imperioli working alongside him from the start. (In later years, Steve Buscemi, Joe Pantoliano, and Frank Vincent beefed up the impressive cast.) But it was always Gandolfini's show.
Also see: The Case That Tony Soprano Got Whacked in the 'Sopranos' Finale