How Jason Bateman Convinced Kristen Bell to Have Kids
One of the stars of Frozen, Kristen Bell loves to joke with her husband, and the media, about the challenges of parenting. However, it may come as a surprise that she almost didn't have kids. In fact, Bell had to be convinced by a co-star that it was worth it. Here's how Jason Bateman convinced her to give parenthood a shot.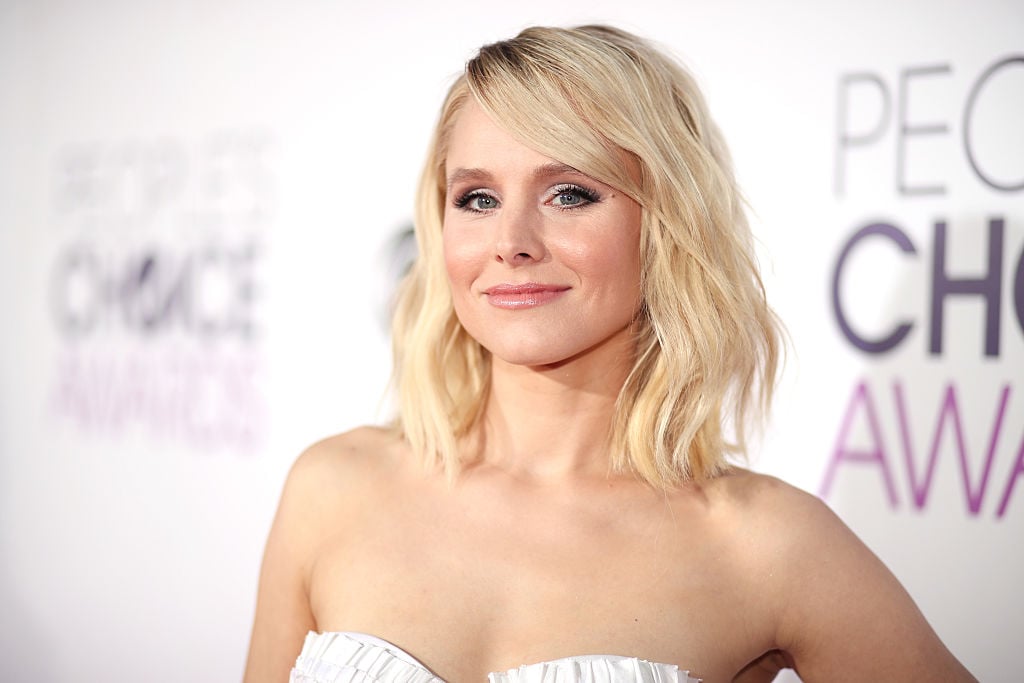 Kristen Bell wasn't sure if she wanted kids
Growing up in the suburbs of Detroit, Michigan, Bell always imagined she'd have a big family, even up to six kids. But she also wanted to be an actress.
At the age of 24, Bell landed the starring role on Veronica Mars, and her career skyrocketed in success. So when she fell in love and then married Dax Shepard, Bell had a busy, but very enjoyable lifestyle. 
"When I met my husband and [I was] turning 30," Bell told The Motherly Podcast according to PopSugar, "we had a genuine conversation about whether or not we wanted kids and I was the hesitant one. I was like whoa, whoa, whoa, let's just hold on, OK? Let's talk about this because we love our life, we like traveling. Is this what we want?"
She describes herself as being very nurturing. In fact, Bell says that's her "love language," but she knew a lot of ways to fill that hole by taking care of her friends and family. Bell wasn't convinced that she'd appreciate all the ways kids would change their lifestyle. So she and Shepard turned toward their friends for help.
According to Bell, every single friend who they asked said, "Oh, it's unmissable on planet earth."
How Jason Bateman convinced Kristen Bell that parenthood rocked
Even though their friends all supported the idea, Bell still wasn't convinced. Until one day, on the set of Couple's Retreat, Bell asked her co-star, Bateman, who shares two daughters with his wife Amanda Anka, about his thoughts on parenthood. And what he said changed her life forever. 
Bell explained to the podcast how Bateman convinced her. "He said, 'Well you love your dogs, right?' and I was like, 'Yeah.' And he said, 'OK, imagine if one day your dog stood on its hind legs and looked at you, and just went, 'Oh my god, I love you . . .'"
For Bell, that was the best way to explain what parenthood was like, and her response to his analogy said everything. "I was like: 'Oh, I'd liquify. That would be the best moment of my life.'"
Kristen Bell and Dax Shepard now have a happy family
Thanks to Bateman's clever comments, Bell and Shepard now have two daughters. Lincoln was born in 2013, and Delta followed in 2014.
Although they enjoy talking about their parenting experiences, the couple has chosen to keep their children's faces out of the media. Bell will sometimes post photos of her daughters to social media, but she uses a smiley face emoji to hide the girl's faces.   
Shepard and Bell are so private about their children, that Bell even told off a paparazzi in 2018 for taking photos outside their kid's school. After spotting the photographer, Bell walked over to his car window and knocked. She explained to Today what she told him.
Bell said: "My name's Kristen. Do you realize how much you are putting my kids at risk [by photographing them at their school]?"
Then, she delivered a line no self-respecting man could argue with. "I have confidence your mom raised you better," she said.  
At that point, Bell asked the paparazzi to delete the photos he'd already taken, which he did.
Celebrity parents everywhere must be so proud of Bell for defending their children from unwanted photographs. She's gone from a woman who wasn't sure that she wanted to be a parent to a fierce mama bear with grace.