How Jason Segel Created 'Dispatches From Elsewhere'
Jason Segel felt like something was missing in his life. It wasn't until he stumbled across the real-life Jejune Institute that he felt inspired to create the AMC series Dispatches From Elsewhere.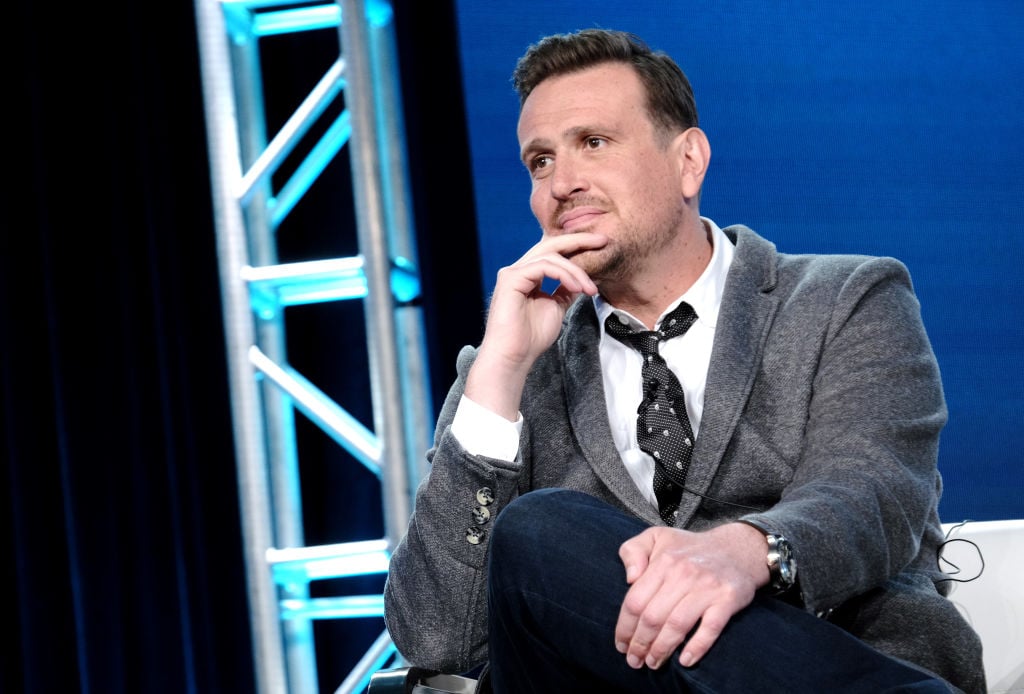 Jason Segel didn't want to work on another 'stunted adolescence' story
Segel is widely known for his roles in Freaks and Geeks, How I Met Your Mother and Forgetting Sarah Marshall. As a friend of Judd Apatow, Segel became a fixture in many of his movies. But, as the actor matured, so did his desire to work on something other than the comedic themes found in many an Apatow project.
In an interview with Entertainment Weekly, Segel explained how "the things that [he's] interested in and the things that [he's] thinking about are changing as [he's] getting older." Segel said it didn't seem relevant for him to be writing about a rough breakup or "learning how to stand on [his] own two feet." Uninterested in writing about "stunted adolescence," Segel stumbled across the real-life "'puzzle hiding just behind the veil of everyday life.'"
Jason Segel's 'self exploration' led him to the Jejune Institute
"Part of your responsibility if you want to make anything resembling art is that you are performing some act of self-exploration on behalf of the audience," Segel said. He did just that when he found the real experience that Dispatches From Elsewhere profiles.
A documentary called The Institue explains the alternate reality game that street artist Jeff Hull introduced to the San Francisco Bay area in 2008. Inspired by the documentary, Segel sought out the real game to accurately pay homage to this "'spooky adventure.'" And as someone on the hunt for inspiration, Segel was an apt candidate for everything the real-life Jejune Institute was offering.
"I found [the game] exciting, scary, and transformative. What was equally interesting to me is who takes part in these things, and why," Segel shared in his interview.
Life imitates art
After participating in the game himself, Segel was inspired to create, write, direct, and star in Dispatches From Elsewhere. He chose to explore his narrative through the role of Peter, the leader of the group of misfits depicted in the series.
Given his internal struggle to create something new, Segel couldn't help identify with the crisis his character faces:
Peter feels a lot like how a lot of us feel, which is that you've checked off all the boxes that society told you were a complete adult American life, only to find yourself feeling like something is missing, like whatever promise was supposed to lie on the other end of this check list doesn't exist and you're facing the terrifying question of, what now?

Jason Segel, Entertainment Weekly
Segel explained in greater detail how, regardless of the massive success he had cultivated and the exciting projects he took on, he still found that nothing "scratched the itch of feeling emotionally or spiritually satisfied." He said he couldn't help but feel like he "placed his hopes and expectations on the wrong stuff." It was out of that need for personal satisfaction that Dispatches From Elsewhere was born.
Tune in to AMC Monday nights for new episodes of Dispatches From Elsewhere.