How Jennifer Lopez and Leah Remini Became Best Friends
Leah Remini and Jennifer Lopez have known each other for more than a decade. Ahead, learn how the two New York natives met and what they have to say about their lasting friendship. 
Both women's careers have taken them to different places over the years but through it all, they've had each other. 
Remini's best known for playing Carrie Heffernan on the CBS comedy, The King of Queens. In recent years, she co-hosted and produced the Emmy-award winning docuseries, Leah Remini: Scientology and the Aftermath (learn the biggest claims made on the show here) on A&E. The program ran for three seasons and ended earlier this year.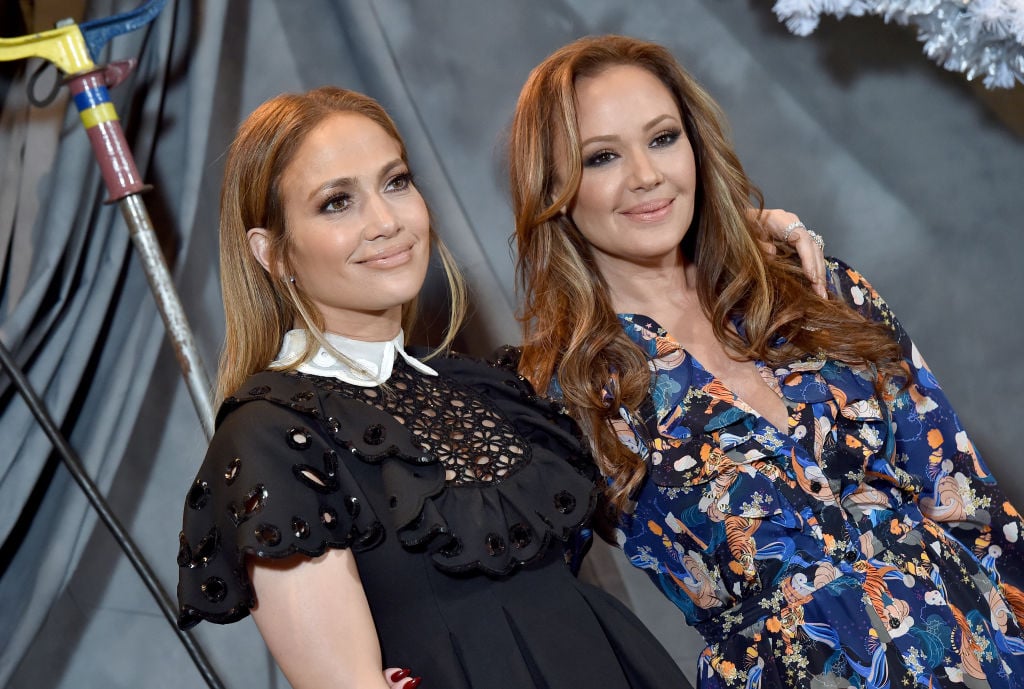 As for Lopez better known as J. Lo, she's continued to release music, star in movies (she recently starred in Hustlers and is now filming another romantic comedy, Marry Me), and earlier this month, she became part owner in a prepared food company, Tiller & Hatch, with her fiancé, Alex "A-Rod" Rodriguez, a former MLB player for the New York Yankees. The couple donated a year's worth of meals from their new business to a Tennessee elementary school. 
How did Leah Remini and Jennifer Lopez meet? 
While promoting 2018's Second Act, a film they starred in together, Remini and Lopez spoke to Entertainment about their friendship and how they met. 
Lopez said her ex-husband Marc Anthony (the two have twins together named Emme and Max)  introduced her to Remini in 2004 at the premiere of the Denzel Washington movie, Man on Fire. 
Remini explained she had known Anthony and the singer said she had to meet Lopez. 
"I was friends with Marc Anthony and then he started dating Jennifer, and he was doing a film. I went to premiere and he said, 'You have to meet Jennifer!' And he was telling Jennifer, 'You have to meet Leah and Angelo [Pagan],' my husband," Remini said. 
"We went to the premiere hoping she was gonna be ugly in real life. And then, when I was approaching her, I was like, 'I hope it's the lighting. Maybe she just looks good in here.' And as I got closer I was like, 'Oh d**n, there's a lot of light right here and she looks really pretty," Remini said. "I even said that! I said, 'Godda***t why the f**k why are you so f***ing pretty?' And she laughed. [Then] I was like, 'Ugh, I hope she's dumb, ya know?' I was like, 'She could be dumb!' I wanted to find something and I didn't," the 49-year-old continued. 
J. Lo chimed in saying they "fell in love right there" before adding "It was one of those instant chemistry things where you just feel like, 'I love this person. I love being around this person. This person makes me laugh.'"
J. Lo went further, saying why their friendship works so well. 
"She's cool and we also have very similar upbringings. That's why we work well together," the 50-year-old said. 
Since that day in 2004, Lopez and Remini have been friends.
In another 2018 interview, the duo went on The View to talk about their friendship, according to ABC News. They said they talk about everything from their families and clothes to their careers. The two are at a point in their friendship where they're more than friends. We're "very close like sisters are and also in a different way than sisters are," Remini said on the talk show. 
J. Lo and Remini continue to be BFFs and post cute Instagram pictures together.