How Jennifer Lopez Really Feels About Divorcing Marc Anthony
Jennifer Lopez has been divorced from Marc Anthony since 2014. The singer revealed how she really feels about her divorce.
Jennifer Lopez says her problems with Marc Anthony weren't about him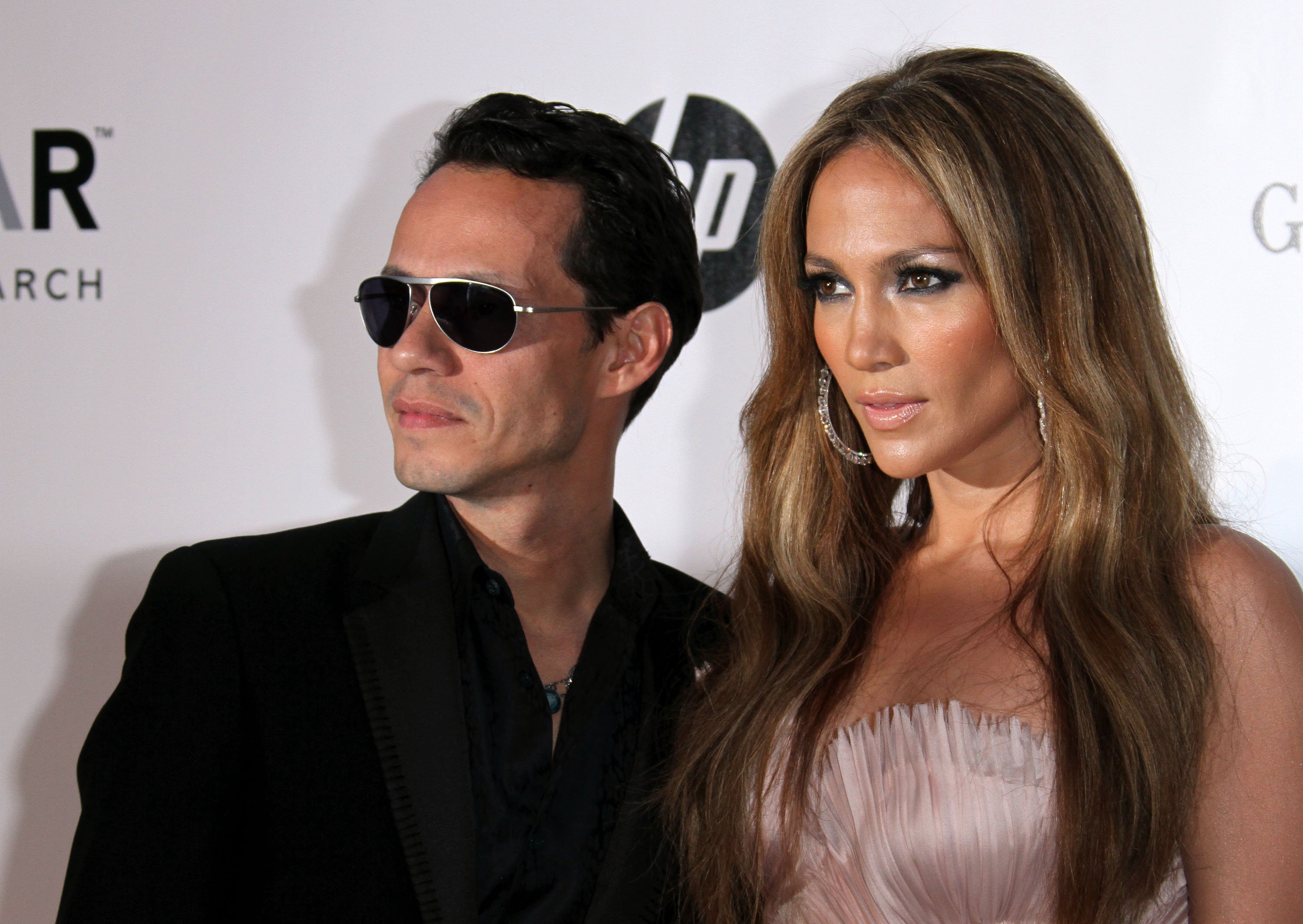 It's tempting to blame your ex for a failed relationship, but Lopez says after going to therapy she learned her problems with Anthony had little to do with him. In her book, True Love, she says she had to do a lot of work to heal her emotions. She says she also learned how her issues played a role in some of the conflict she had with Anthony.
"[The problems] I had weren't about anyone else—they were about me," wrote Lopez. "And there were a lot of problems. One, I discovered I had low self-esteem, which I had never pictured myself as having. Two, I worked on learning what integrity meant, which would cause a massive change."
Jennifer Lopez's feelings about divorcing Marc Anthony
Lopez says most people would expect her to feel sad about her failed marriage, but she doesn't feel that way. Rather, she says she feels a sense of pride. She feels good about herself for getting through such a tough time in her life.
"It would be easy to look back on those years leading up to the divorce and think, 'Oh, this is a really sad story. That was so hard," wrote Lopez. "But I don't feel that way anymore. Now, when I look back, I feel something completely different—pride."
Jennifer Lopez says she learned to love herself
Fear and low self-esteem kept Lopez in relationships longer than she should have. She says learning to love herself changed how she approaches her interactions with others.
"For so many years, when I was in situations that were bad for me, I was afraid to leave them," wrote Lopez. "Then, somehow, I finally found that little speck of love inside myself that said, 'Hey, you deserve better.' And I actually did something about it, as scary as that was."
Lopez also says she's proud she can now make better choices for herself and her children. "Finally, after 40 years, I was able to understand what I was doing wrong," continued Lopez. "[I'm] proud that once I got OK with the fact that just being me was enough, I actually became a better version of myself—as a person and even as a performer."
At first, the singer says she was feeling bad because it took her such a long time to figure out her mistakes. However, she now accepts that she is "a work in progress." She knows transformation takes time.
"I'm still learning," continued Lopez. "When you've been doing things a certain way for your whole life, you can't suddenly behave in a different way overnight. It takes time. You have to start practicing it, and little by little, you keep practicing, and eventually it becomes second nature. We all second-guess ourselves, doubt our own instincts, and forget to love ourselves. Part of loving yourself is about forgiving yourself."
Follow Sheiresa Ngo on Twitter.