How 'Jeopardy!' Host Alex Trebek Got a Cameo on 'The X-Files'
The X-Files, the TV show starring 90s hotties David Duchovny and Gillian Anderson, is a sci-fi classic. But how in the world did Alex Trebek, the host of the popular game show, Jeopardy!, end up in a season 3 episode of The X-Files?
'Jeopardy!' host Alex Trebek and wrestler Jesse Ventura appeared on a Season 3 episode of 'The X-Files'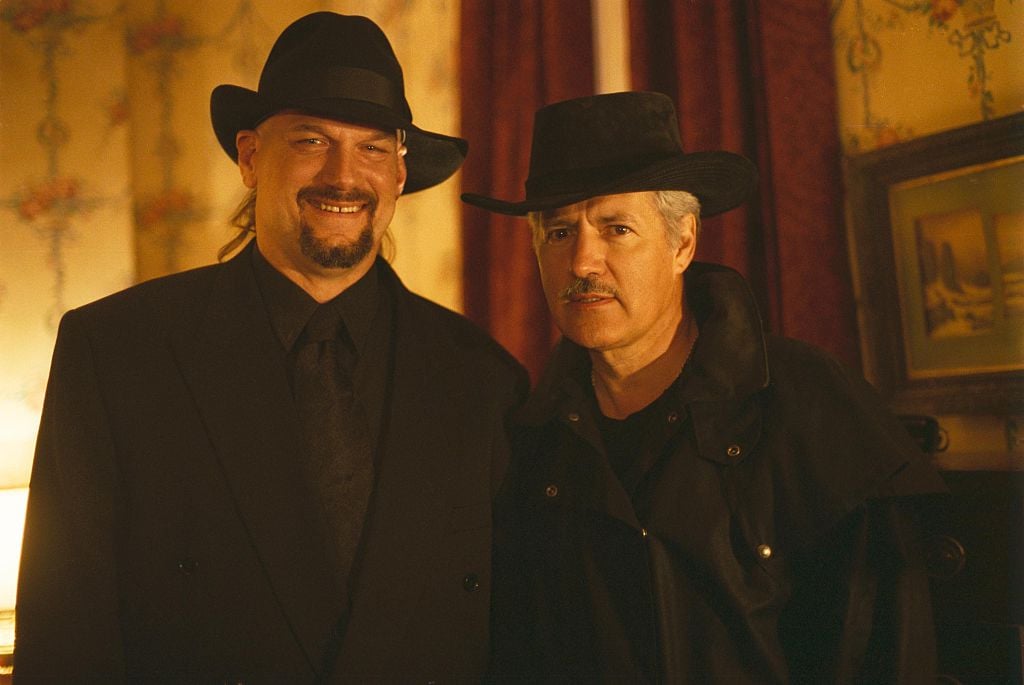 On an episode of Kumail Nanjiani's podcast, The X-Files Files, the sci-fi series' former writer, Darin Morgan, joined the comedian to talk about the infamous X-Files episode titled "Jose Chung From Outer Space."
The season 3 episode is known for its "Rashomon" quality; many different conflicting narratives are attempting to tell the same story about — you guessed it, aliens. Many times in "Jose Chung," Men in Black show up to threaten citizens about their alleged UFO encounters. The writer of the episode, Darin Morgan, had something of a field day casting those two characters.
He told Nanjiani he knew it was going to be his last episode working on The X-Files. (As a fairly green member of the entertainment industry, he was also worried it would be the last thing he ever would "have produced.")
Therefore, he wanted to go out with a bang.
"OK, this might be the last chance to work with any actor," the X-Files writer said he thought at the time. "Who do I want to work with?" Jeopardy! host Alex Trebek wasn't actually Morgan's first choice.
"Out of everyone … my choice was Jesse 'The Body' Ventura," he said.
"Awesome," Nanjiani responded on the podcast, laughing. "Why?"
Apparently, Morgan was a huge wrestling fan — particularly of Ventura's over-the-top, braggadocious persona.
Casting him was easy. However, finding the wrestling star's partner would prove more difficult.
'The X-Files' writer originally wanted Salman Rushdie for the 'Men in Black' scenes
Morgan also told Nanjiani about "casting [Trebek] for the other 'Men in Black'" character. It was no walk in the park to find the Jeopardy! host.
"So originally, the idea was that I wanted Salman Rushdie," the writer said on Nanjiani's podcast. The Silicon Valley gasped.
"What?" Nanjiani replied. "That's not as well- known a guy as Alex Trebek."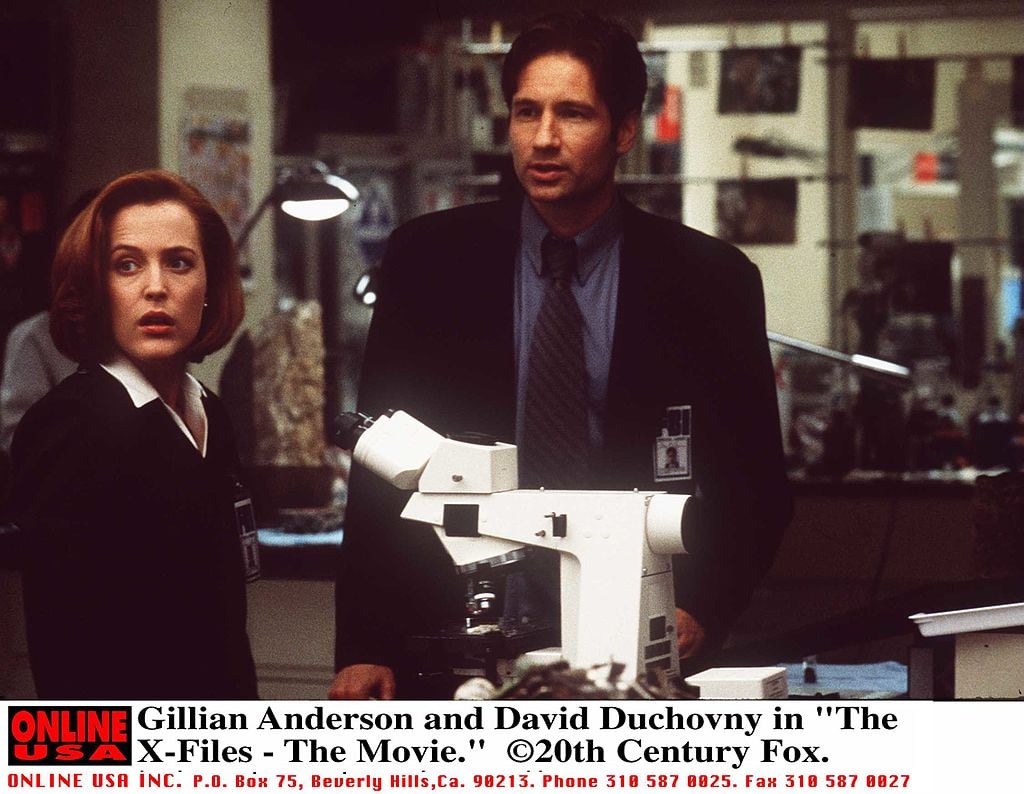 "I know," Morgan acknowledged. The X-Files writer explained his comedic reasoning:
… now, at the time Salman Rushdie was still deep into hiding. …He hadn't been seen in several years. And for some reason I thought it was funny that he … would be going around threatening to kill people if they talked about their UFO experiences. That was just me, that's what I thought was funny. But, Chris [Carter] and Rob [Bowman] said, 'No, we're not getting Salman Rushdie.'
Due to "security alone," The X-Files producers knew Rushdie would be a nightmare. Also, as Nanjiani brought up, not many people actually know what Rushdie looks like.
"It was a stupid idea to begin with," Morgan admitted. Next, the show asked Johnny Cash (who was known for wearing black anyway) to be on the episode. However, he couldn't do it.
Why it was so hard to cast someone in the one-line role on 'The X-Files'
Even then, the Jeopardy! host was not Morgan's next choice.
It became increasingly hard to find this cast member to pair with Ventura, the writer told Nanjiani on the X-Files podcast. Why?
You have to find someone famous who's willing to go to Vancouver for a day to say one line, on a show that most people didn't know what it was yet. …It was like … 'who are we going to get?'
Then, Morgan offered director Steven Spielberg. Nanjiani also laughed hearing that suggestion. At the time, Morgan tried writing the iconic director a letter. (In the note, he even revealed to Spielberg that he was in no way the X-Files' first choice.) But the Jaws filmmaker wasn't available, either.
Morgan called the next few days "panic time." Coming down to the final moments, the X-Files writers began spitballing — brainstorming celebrities "desperately." Finally, someone suggested Jeopardy! host Alex Trebek.
"I go, 'there you go! That works,'" Morgan recalled. "Duchovny had been on Celebrity Jeopardy!, and so we were like, OK, we can get him." The show reached out, and soon enough, Trebek called Morgan. The writer was terrified.
Apparently, the Jeopardy! star had one request: a bigger part in the episode. But Morgan couldn't budge on that.
"But the whole point is that he can't!" Nanjiani responded on the podcast.
"Right," Morgan said. "Which I convinced him of, somehow."
Finally, the Jeopardy! host "reluctantly said, 'OK, I understand, and yes, I'll do it.'"
Morgan said he hung up with Trebek shouting, "I'm a producer now!"
'Jose Chung From Outer Space' is an iconic episode — partly because of the 'Jeopardy!' host's cameo
"Well it's great," Nanjiani replied on The X-Files Files. "Because even though he has one line, people remember that."
For Spielberg — and no doubt Rushdie — that instant recognition wouldn't have been possible.
"You see everybody's reaction to him and everybody has a different reaction and it's so funny," Nanjiani gushed of the season 3 episode. "Alex Trebek is the perfect guy to be that because you know it's him right away."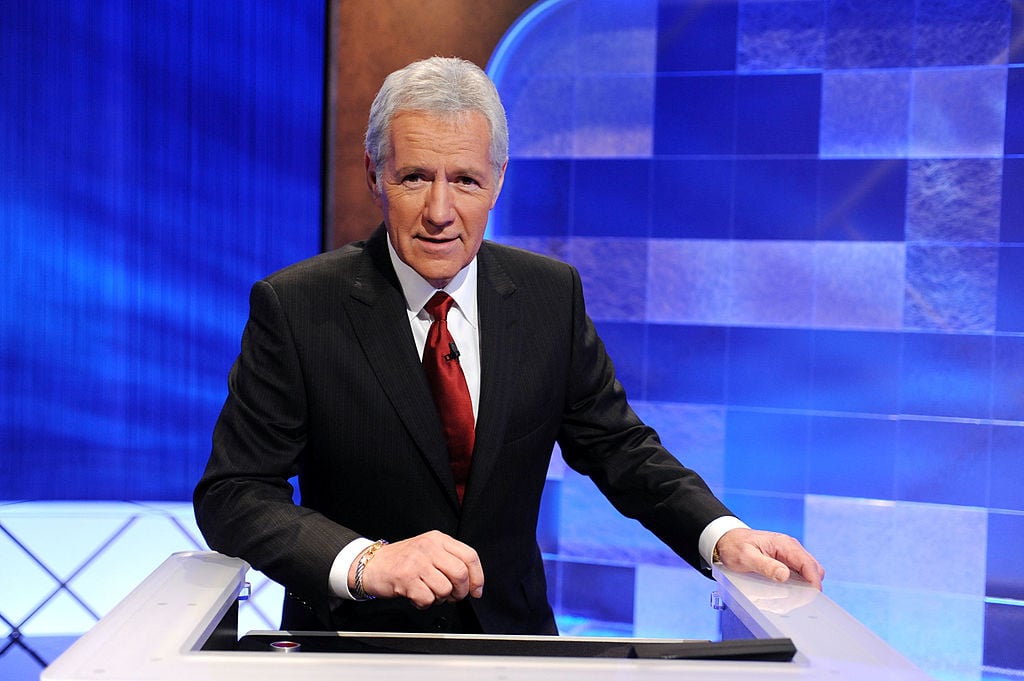 Trebek's Jeopardy! hosting gig no doubt helps out with that.
"People have seen Trebek more than they've seen Spielberg, right? He's on TV every single day," Nanjiani said on his podcast.
As it turns out, Trebek was perfectly cast in The-X-Files episode.