How Jessica Simpson Is Teaching Her Daughters About Weight and Body Image
As a singer and actress, Jessica Simpson has faced career pressures to fit into a narrow standard of beauty. Now, Simpson wants to make sure that her children grow up in a different world than she did. As a mother to two daughters — 8-year-old Maxwell and 1-year-old Birdie Mae — Simpson understands her responsibility to teach them how to navigate the world that often wants to change who they are. Find out what Simpson has to say about this.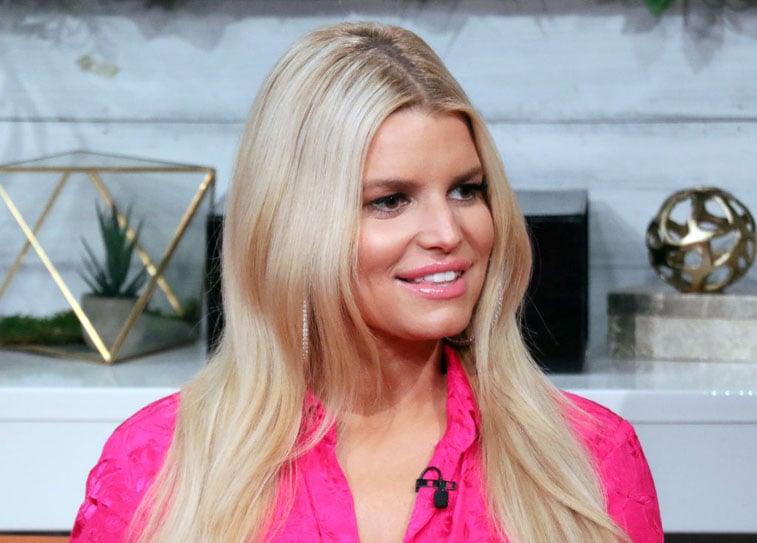 Jessica Simpson struggled with her weight when she was younger
Simpson rose to fame in the late 1990s and early 2000s with hit singles like "I Wanna Love You Forever," "Irresistible," and "With You." She was a young singer at the time and dealt with many comments about her looks.
In her 2020 memoir, Open Book, Simpson recalled meeting Tommy Mottola, an executive at Sony Music Entertainment, when she was 17 years old. As reported by Yahoo, Mottola told Simpson that he would sign her only if she lost weight, despite the fact that she was "five-foot-three and weighed 118" pounds.
Nevertheless, Simpson said she "immediately went on a strict diet, and started taking diet pills, which I would do for the next 20 years."
Simpson was dropped the weight, but she shared that her inner voice started to criticize her body often. And even though a lot of people around her liked her new look, she "couldn't enjoy it" because of how "freaking hungry" she was.
Jessica Simpson does not want her daughters to tie their self-worth to weight
RELATED: The Romantic Way Jessica Simpson Met Her Husband Eric Johnson Ten Years Ago
Because of her experience being criticized for her body, Simpson is determined to make sure her daughters do not tie their self-worth to their weight.
"Raising Maxwell makes me realize that I don't want her to see me beat myself up for things like food choices or numbers on a scale," she said in a 2013 blog post on Parents.com, as reported by E! News. "I don't want her to learn anything like that from me. Those things don't determine who we are and instead make us feel terrible about ourselves."
However, Simpson also came to understand that she could not shield her kids from the world. In her memoir, she revealed she got a "wake-up call" when she heard a 6-year-old Maxwell say bread makes a person "fat," according to Us Weekly.
This led Simpson to put "extra butter" on her daughter's bread and teach her not to worry about dieting. Simpson wrote: "She already has this world to grow up in, and I want her to feel safe enough to love herself and the body that God gave her."
Jessica Simpson made headlines in 2019 for losing over 100 pounds
RELATED: Jessica Simpson Forbidden From Gaining Weight and 5 Other Bizarre Prenuptial Agreement Rules
Even though Simpson does not want her daughters to worry about weight and body image, Simpson still has her own fitness goals.
In 2019, Simpson made headlines for losing 100 pounds just six months after giving birth to Birdie Mae. While some fans were shocked at how quickly Simpson lost the weight, her personal trainer revealed she did it in a very healthy way.
According to Women's Health, Simpson's longtime trainer, Harley Pasternak, shared that Simpson did five things daily. She set goals for daily steps; ate balanced meals with protein, fiber, and fat; and worked out with her trainer three days a week. Plus, Simpson unplugged from technology for at least an hour per day and slept for at least seven hours each night.
In the end, Simpson seemed quite satisfied with her results.