How Jimi Hendrix's 'All Along the Watchtower' Surpassed 'Hey Jude' as 1968's Biggest Hit
What is the signature Jimi Hendrix song? if you've pondered that question (for whatever reason) for any length of time, you know it's a tricky one. In Hendrix's lifetime, fans at his shows would call out for originals such as "Foxey Lady" or "Purple Haze."
Once Hendrix had released his third and final album with the Experience, you could argue "Voodoo Child (Slight Return)" or "Crosstown Traffic" also were in the running for signature Jimi compositions. But Hendrix's cover of Bob Dylan's "All Along the Watchtower" had become his biggest hit.
In October '68, the track reached No. 20 on the Billboard Hot 100 chart. That represented Hendrix's highest-charting single, and it wasn't particularly close. "Crosstown Traffic," his second-highest charter, only made it to No. 52.
The Beatles' "Hey Jude," which topped the charts for two months straight in late '68, reigned as the year's biggest hit when Billboard crunched the numbers. But decades later, Billboard named Hendrix's "All Along the Watchtower" as the biggest hit to come out of '68.
Billboard named Jimi Hendrix's 'All Along the Watchtower' the top hit of '68 based on later digital sales and licensing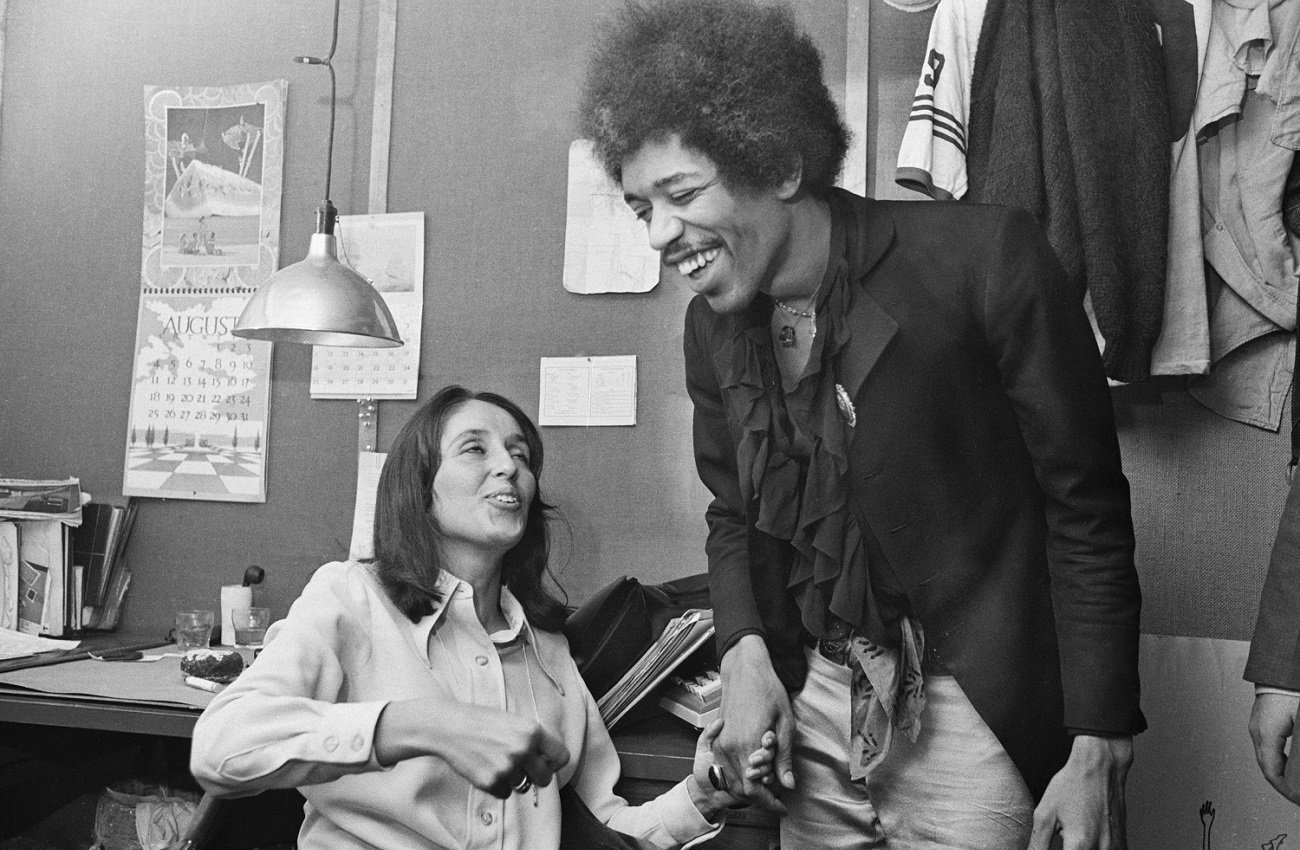 RELATED: Jimi Hendrix Thought He 'Must Have Been High' When He Recorded His 1st Album
In its 2014 "Revisionist History" series, Billboard rejiggered its top hits from the years prior to 2004. The idea was bring in the digital sales data that became relevant after '04, along with a song's airplay on TV, film, and internet programs.
That allowed Billboard to get a picture of a hit song's legacy in the 21st century. Of course, it didn't tell an entire story of a song's popularity, as numerous artists (The Beatles included) didn't make their catalogues available until later.
But Hendrix's show-stopping take on "All Along the Watchtower" surpassed every hit from '68 — "Hey Jude" included — using that system. Billboard cited the delay (until 2010) of the Fab Four's catalogue going online as well as "All Along the Watchtower's" licensing deals as difference-makers.
But one industry figure pointed out another factor to Billboard: the accessibility of "All Along the Watchtower" in relation to other Hendrix classics. And compared to the extended singalong at the end of "Hey Jude," the argument goes that Hendrix's signature song simply aged better.
Bob Dylan once thanked Hendrix for turning 'All Along the Watchtower' into a classic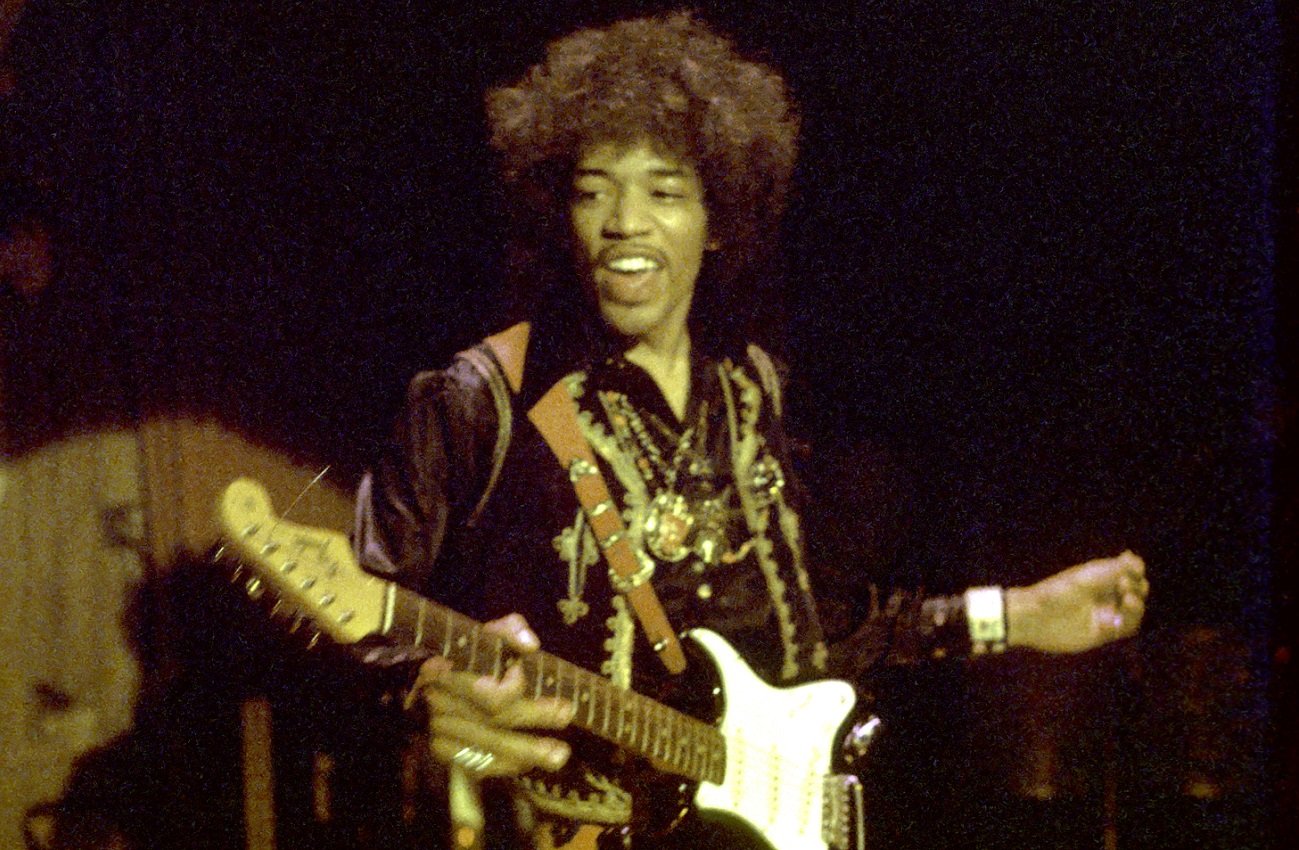 If you aren't familiar with Dylan's "All Along the Watchtower," the track appeared on his '67 release John Wesley Harding. It featured a humble arrangement of guitar, bass, and drums with Dylan singing and playing harmonica as the lead instrument.
In brief, it doesn't have the sledgehammer impact that Hendrix's rendition features. Many music fans consider Hendrix's version the greatest cover of all time for that reason. Dylan certainly thought Hendrix made a lot out of the track.
"[Hendrix] took some small songs of mine that nobody paid any attention to and brought them up into the outer limits of the stratosphere, turned them all into classics," Dylan said in a 2015 speech (via Rolling Stone). "I have to thank Jimi. I wish he was here."