How Jimi Hendrix's Performance at a 1970 MSG Benefit Turned Into a Disaster
From the start of his solo career, Jimi Hendrix played shows that grabbed rock audiences' attention. If Hendrix's guitar pyrotechnics didn't do the trick, his playing behind his back (or behind his head) would. And he might turn to actual pyrotechnics (i.e., lighting his guitar on fire), too.
In some cases, Hendrix and his backing band would push it too far for an audience or headlining act's taste. That happened on an early '67 U.K. tour in support the Walker Brothers. Tour organizers accused Hendrix of trying to upstage the headliners (which he obviously was). So roadies began messing with Hendrix's equipment.
That would result in amplifier shutting down or an amplifier going out mid-song. But in those days Hendrix couldn't be stopped, and he played through it. By 1970, with tension created by manager Michael Jeffery making a rough patch of Hendrix's life worse, the situation came to a head at a disastrous benefit concert at Madison Square Garden.
Jimi Hendrix stopped playing and sat on the stage 2 songs into his '70 'Winter Festival for Peace' set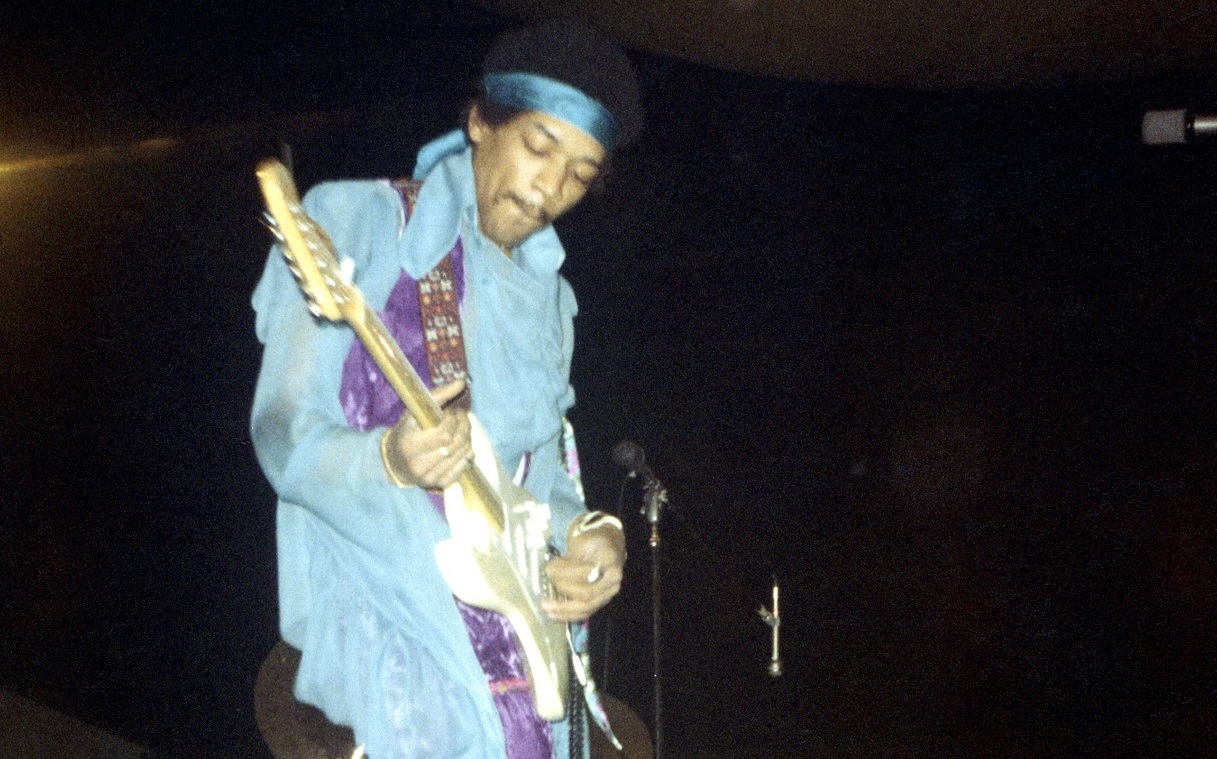 After Chas Chandler quit managing Hendrix, he was left with Jeffery, the hard-driving, business-minded side of the management team. And Jeffery did not concern himself with much besides corralling Hendrix toward lucrative engagements.
The "Winter Festival for Peace," the Jan. '70 MSG concert that benefited the Moratorium to End the War in Vietnam, would not be a moneymaker for Hendrix. However, it would bring him good publicity. Harry Belafonte, Dave Brubeck, and other acts were performing on the same bill.
Jeffery wanted Hendrix there, too, and he booked the band at a time when Hendrix's drug use was spiraling out of control. In Hendrix: Setting the Record Straight (1992), John McDermott described an ugly scene between Hendrix and Jeffery days before the MSG show.
Jeffery wanted drummer Buddy Miles out of the picture, and he made it clear to everyone, Miles included. The bad vibes continued right up to Hendrix's set time: He wouldn't go on stage for 20 minutes. When he finally did, he stopped after playing two songs and sat down — right on the stage — and refused to continue. His set ended there.
Hendrix verbally abused a concertgoer in a way that shocked his friends and associates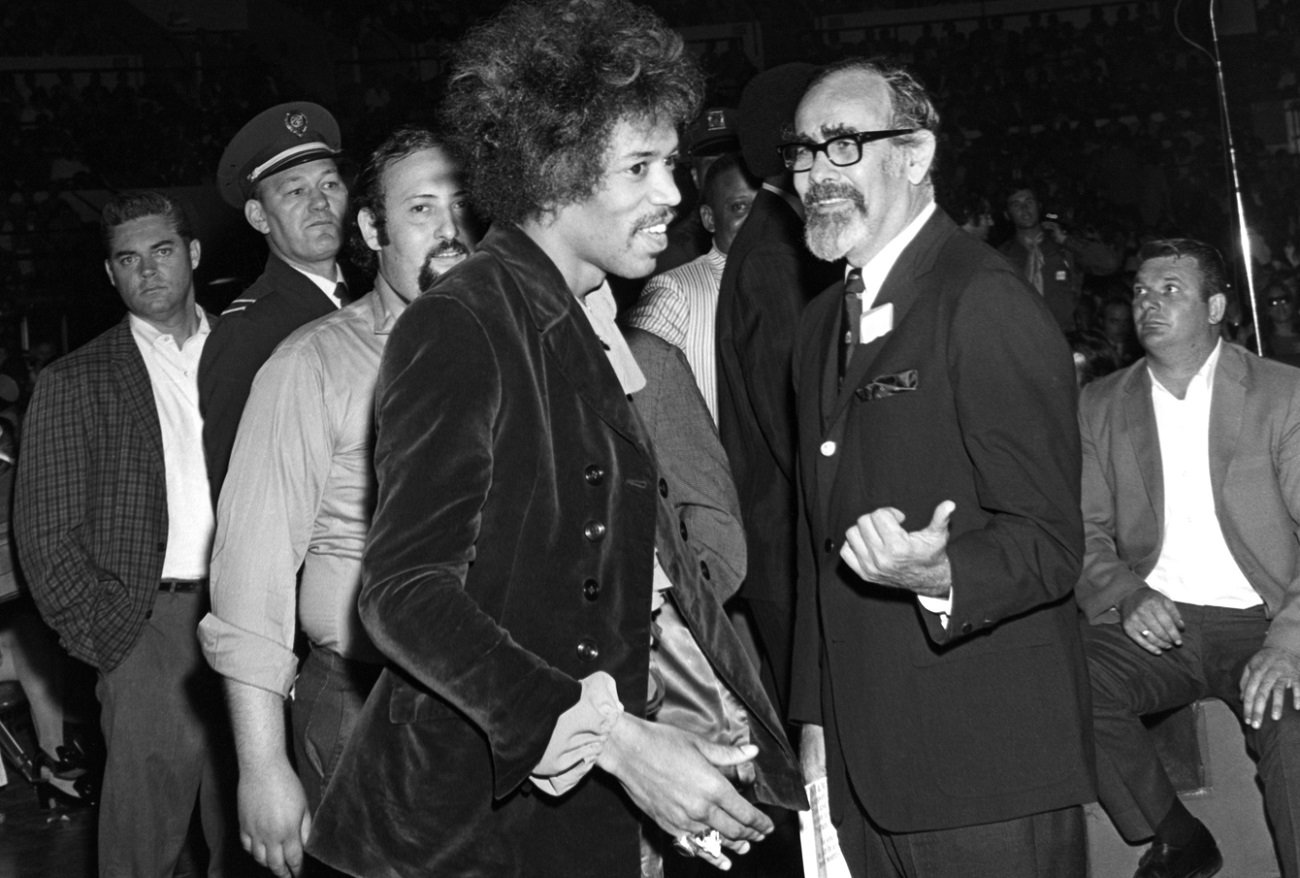 If it wasn't already clear what type of impact Jeffery was having on Hendrix, his final comments on stage did the trick. "That's what happens when earth f*cks with space," Hendrix said (via Setting the Record Straight). "Never forget that."
Miles did his best to calm the crowd. "Give us a few minutes and we will try to get something together," he said over the microphone. But Hendrix ignored him: He unplugged his guitar and walked off the stage. The show was finished.
While that disastrous showing was more than enough to make it the worst performance of Hendrix's career, his friends were appalled by something else he did on stage. A concertgoer kept screaming for him to play "Foxey Lady" (an old hit), and Hendrix blew up at her, insulting her in the most vulgar way possible. No one had seen Hendrix in such bad form before.