How Jimmy Page Played Lead Guitar on The Who's 'Bald Headed Woman'
If you ever dig into the pre-Led Zeppelin career of Jimmy Page, you find his guitar handiwork on dozens of UK studio sessions. Right from the start, producers saw the value in having Page on their records. In fact, his first session gig came on the Jet Harris No. 1 hit "Diamonds."
From there, Page really made the rounds. You can find him on the soundtracks to Goldfinger and the Beatles' A Hard Day's Night as well as sessions with a young David Bowie (Manish Boys) and Van Morrison (Them) from 1964-65.
You'll also find Page backing Pete Townshend on the first single by The Who, "I Can't Explain." For that '64 session, producer Shel Talmy brought in Page in case he needed help getting a solid guitar part.
Though Townshend mostly handled the classic "I Can't Explain" riff on his own, Page found himself with more work to do on "Bald Headed Woman," the B-side to that single. In fact, Page played the low-key lead part on the track.
Jimmy Page had the right fuzz pedal for the lead on 'Bald-Headed Woman'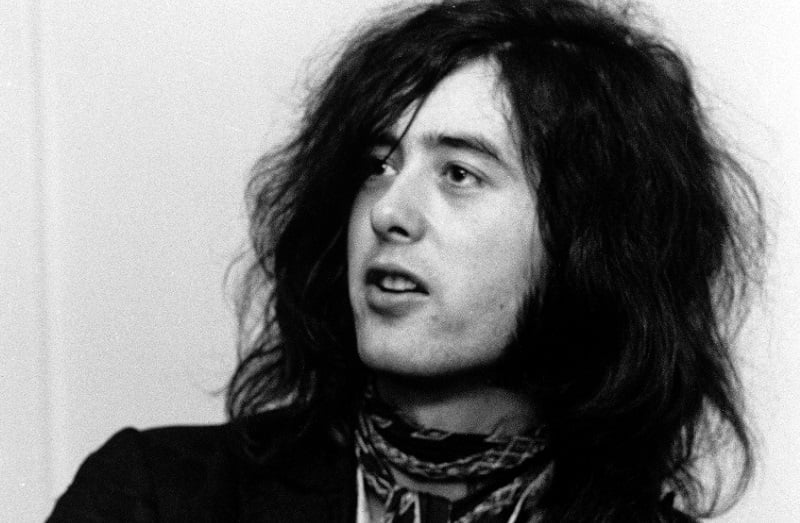 RELATED: How Jimmy Page and The Yardbirds Got Into 'Blow-Up' Instead of The Who
While a guitar player on Townshend's level couldn't have been thrilled to see Page at a recording session, The Who had more pressing priorities. For starters, the band was looking to make a name for itself. As for Townshend, he was looking to get his first major composition on vinyl.
They accomplished both things with "I Can't Explain." On the B-side, the group (along with Page) recorded a throwaway track titled "Bald Headed Woman." This song, credited to Talmy, seems to be little more than a case of the producer looking to earn a little extra cash.
But "Bald Headed Woman" remains noteworthy because of Page's playing. Rather than hiding in the shadows as he did on "I Can't Explain," Page can be heard doing a fair share of work using his new fuzz pedal. On top of the distorted intro, you hear Page's licks toward the end of the track as well.
Who bassist John Entwistle explained how Page ended up on lead for "Bald Headed Woman." "The fuzz guitar droning throughout is played by Jimmy Page," Entwistle said. "The reason being, he owned the only fuzz box in the country at that time."
Page tends to downplay his work on The Who and Kinks records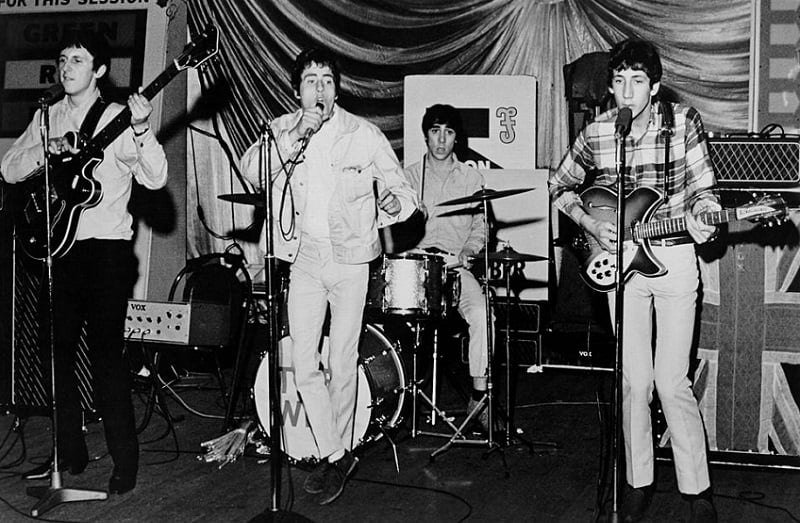 If you ever hear Page speak about his session days, he tends to downplay his role on recordings by The Who. ("I didn't need to be there," he once told Rolling Stone of the "I Can't Explain" session.) And he said something similar when asked about Kinks sessions. (No, he didn't play on "You Really Got Me.")
Part of it came down to the code of session players. But another thing at work is the resentment of the band members. (In 2014, Dave Davies angrily refuted a documentary's claim that Page played on Kinks hits.) However, Page did acknowledged his playing on "Bald Headed Woman" in a 2020 Instagram post.
Page could play in a number of styles and do it on demand, under pressure. So it's not mystery why he played on key sessions of the era. And, as Entwistle noted, it didn't hurt having the latest technology at his disposal. Never underestimate the power of a fuzz box in 1964 London.
RELATED: When The Who's John Entwistle Reportedly Came Up With the Name Led Zeppelin