How John Bonham Got His Nose Broken by Led Zeppelin's Tour Manager — Twice
When Led Zeppelin came crashing onto the scene in 1968, it was clear which bands they'd have to top. With regard to studio innovations and reaching the big audiences, The Beatles led the pack. As far as guitar pyrotechnics went, no one could beat Jimi Hendrix.
But when it came to the rock 'n' roll lifestyle at its most debauched, Zeppelin had to aim higher than The Who's Keith Moon. During a '67 U.S. tour, Moon the Loon set a new standard by exploding toilets, tossing TV sets out hotel windows, and jumping from a Holiday Inn roof into the pool below.
So while Jimmy Page went gunning for Hendrix and John Bonham hoped to top Moon at the drum kit, Bonham also seemed intent on outdoing Moon in tour antics. Anyone who's read Stephen Davis's Hammer of the Gods knows Bonham did his best.
Whether flinging George Harrison into a pool or riding his motorcycle down hotel hallways, Bonham (aka Bonzo aka Beast) rarely got cheated. And on a few occasions the only way to stop him was for Zep's tour manager to punch him in the face.
Bonzo got his nose broken 1st during a hotel kitchen melee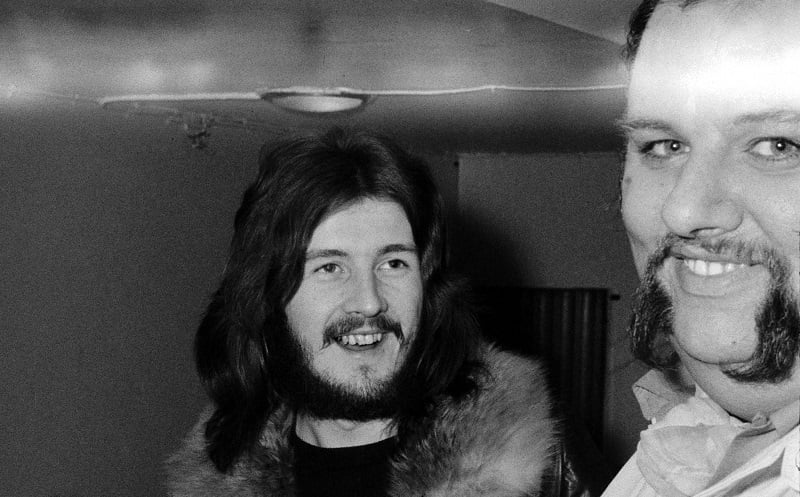 When Zeppelin began their tours of America, Zep manager Peter Grant had Richard Cole handle road manager duties. Interestingly enough, Cole did the same work for The Who in the '60s, so he knew how crazy things could get with London-based bands.
In the 13 years he worked for Zeppelin, Cole acted as personal security for the band while organizing tours, doing driving, and generally keeping the members of the group happy. Cole and Bonham hit it off in particular.
Since Bonham could be terrifying and violent when drunk, it was often up to Cole to bring back Zep's drummer in one piece. One frightening incident occurred during a quick tour of Ireland in early 1971. After a show in Belfast, Bonzo ended his night threatening an Irish chef in a hotel kitchen.
As Stephen Davis recounted in Hammer of the Gods, Cole turned up to find Bonham and his personal driver about to maul the chef. Cole quickly socked Zep's drummer in the nose, breaking it on the spot and covering Bonzo in blood.
Bonham's 2nd broken nose came at an elegant Monte Carlo club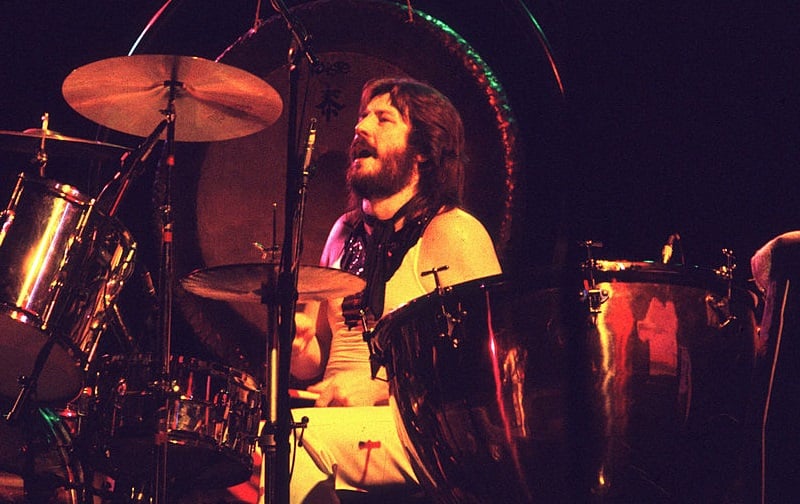 By 1976, every member of Led Zeppelin was a millionaire and enjoying the lifestyle. Bonham, though very much devoted to his wife and family, was doing just that one night at a posh Monte Carlo club with his roadie Mick Hinton and Bonzo's L.A. girlfriend, who'd been flown in for the occasion.
In Hammer of the Gods, we find Bonzo wearing a white suit and inexplicably carrying a tear-gas gun in a holster in the nightclub. Cole, who again turned up to keep an eye on Bonham, saw the situation slip out of control as per usual.
As Bonzo prodded Hinton with the gas gun, Cole feared what would happen when the wealthy oilmen and mafiosi in the club saw the long-haired Bonzo in beast-mode. So Cole went with his old technique of punching Bonham square on the nose. And Cole indeed broke it a second time.
Though he was furious with Cole the first time, Bonzo appreciated Cole's throttling on the second occasion. "I needed that," he told Cole. "Now [my nose] is f–king straight again."
Also see: The Ridiculous Joke Led Zeppelin Played on George Harrison and Stevie Wonder