How John F. Kennedy Jr. and Rob Lowe Almost Became Each Other's Wingman
Before settling down with wife Carolyn Bessette, John F. Kennedy Jr. was perceived as one of America's most eligible and alluring bachelors. People magazine once bestowed their "Sexiest Man Alive" title upon him in 1988 when he was only 27 years old.
Around the same time, actor Rob Lowe was a rising star in Hollywood and a well-known member of the "Brat Pack." When the two crossed paths for the first time, they hit it off and almost set out to charm the ladies — as a team.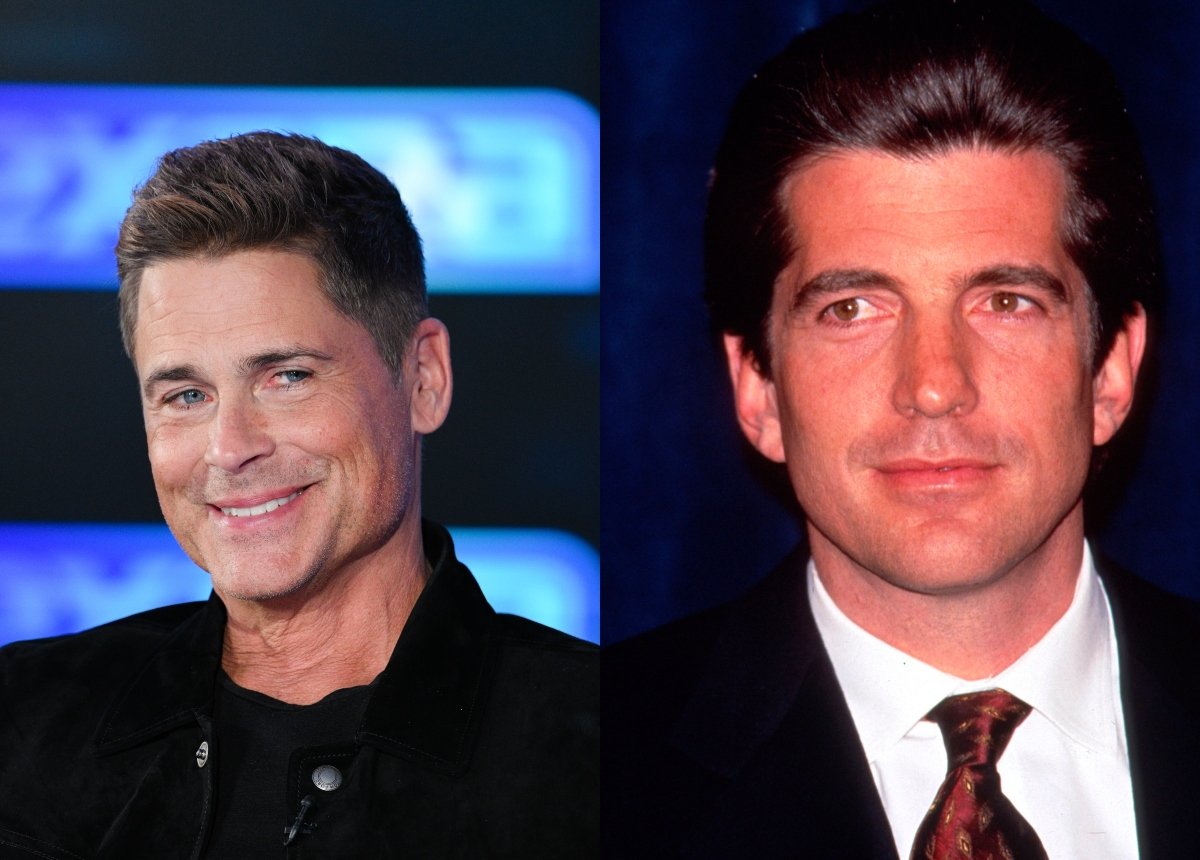 JFK Jr. and Rob Lowe met at a political event
When Rob Lowe was in his early 20s, he wanted to become more involved in activities outside of acting. He wrote about feeling unfulfilled in his personal life and career in his book, Stories I Only Tell My Friends, and started exploring political activities.
He recalled attending one event where celebrities and political figures mingled, and he was introduced to JFK Jr. Lowe's early impression of Kennedy was that he was tall, handsome, and gracious.
They shook hands and chatted. As they made small talk, Lowe wondered to himself how Kennedy handled public scrutiny while trying to live a regular life.
He remembered how their conversation gradually hit the topic of women "as we were both single guys in our twenties." At one point Kennedy remarked, "Maybe we should get outta here, go find where the action is."
To that, Lowe replied, "Dude. You're f*cking JFK Jr.! All right? You don't need to go anywhere!" They both shared a laugh but didn't take up the quest. Lowe said they parted ways for the evening without "hunting down any fun," but years later, they would run into each other again.
Kennedy asked Lowe a simple question about relationships
JFK Jr. had a string of famous girlfriends before he tied the knot, and there was a period when his personal life was a media hot topic. Though he still maintained an air of mystery, people wondered when he would get hitched.
Sometime in the '90s, Lowe and Kennedy bumped into one another at a ski resort. They happened to be at a party and Lowe's wife Sheryl stepped away while the two caught up. Kennedy had a genuine question for Lowe.
"How did you do it?" he said. "I mean how did you settle down? You of all people," Kennedy asked. Lowe noticed that as he spoke, his eyes were fixed on a blonde woman across the room. He figured it out.
Lowe gave him sound advice. "She's obviously amazing and if she's your best friend, marry her. You can do it. Don't let anyone tell you that you can't, that you're not ready, or not capable," he told Kennedy. "You never know what life will bring," he advised.
Lowe always held JFK Jr. in high regard, and they'd wind up working together in the future for a George magazine shoot. And many years later, Lowe went on to portray President John F. Kennedy in the film Killing Kennedy.
JFK Jr. married Carolyn Bessette
It turned out the blonde woman Kennedy was gazing at during the party was Carolyn Bessette. The couple wed in September 1996 after dating for roughly two years.
Sadly, they died in a plane crash in July 1999 along with Bessette's sister Lauren. JFK Jr. was only 38.