How Johnny Knoxville Came Up With His Stage Name
'Jackass' creator Johnny Knoxville came up with his creative stage name before the show began. Discover what led to its creation.
Johnny Knoxville and his cohort of goofs created a brand of celebrity from unlikely circumstances. The comedy employed in the Jackass franchise is often incredibly dangerous or deeply gross. But the vast majority of their bits have delighted fans since the show debuted in 2000. Knoxville has always been the ringleader, and his vault of pranks has led to great success both artistically and financially. Would he have the same adoration and fame if Knoxville went by his real name and not the moniker he created for himself? It wasn't a risk he was willing to take.
How did Johnny Knoxville create his new name?
How does a man named P.J. Clapp become Johnny Knoxville? He explained it himself on an episode of Wired's Autocomplete Interview. 
"I was writing for magazines and wanted a snappier name," he explained. "So I took my middle name and the city I grew up in, Knoxville, and voila." 
Years before the idea for Jackass ever crossed his mind, Clapp/Knoxville was already honing his interests in practical jokes within his childhood environment. Raised by a Sunday school teaching mother and a tire salesman father, one of Knoxville's first pranks was to fake a report card to show that he failed every class when he actually got straight A's. He also spread rumors that he had a venereal disease. Clearly, shame has never been a part of his makeup.
He always wanted to be an entertainer, but he didn't accomplish that goal in the way he imagined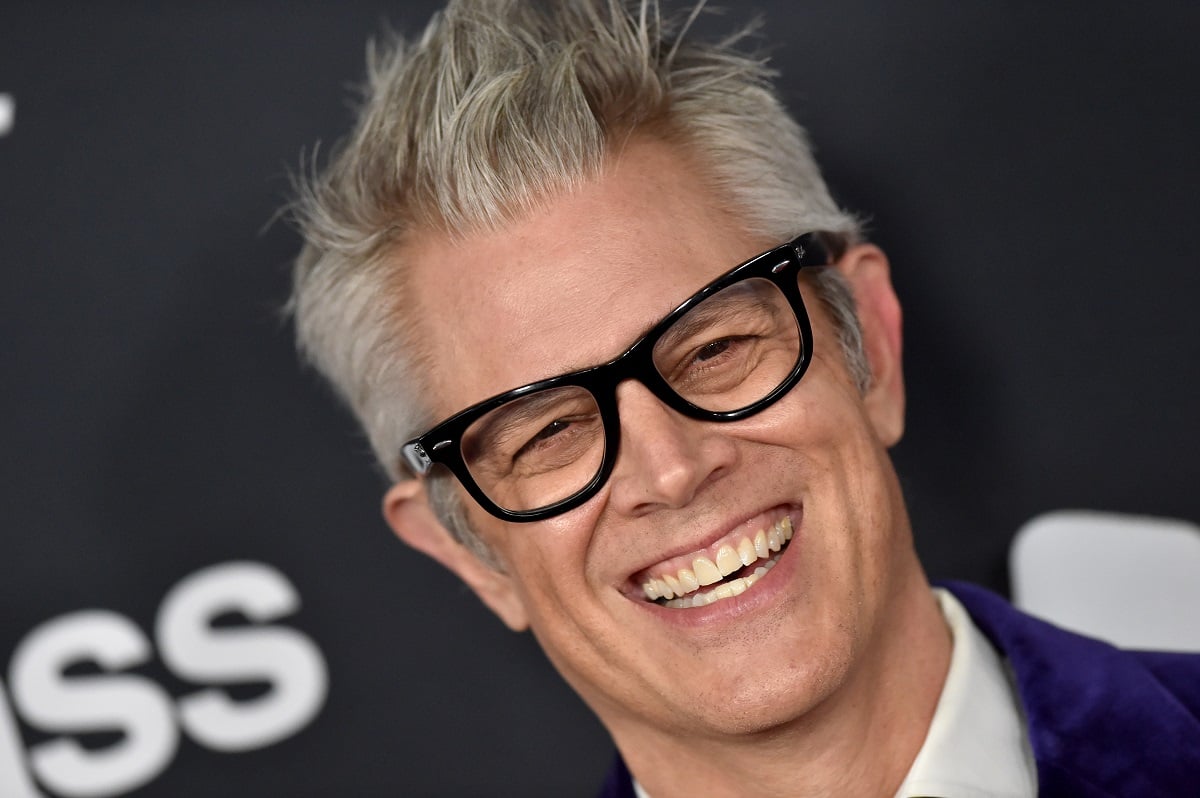 After graduating from South-Young High School in 1989, Knoxville moved to California to become an actor. But he dropped out of the Pasadena Academy of Dramatic Arts after a couple of weeks and only appeared in a few commercials. 
In the meantime, Knoxville's love of skateboarding led him to start writing for extreme sports magazines, creating elaborate stunts with a hint of danger about them. He eventually caught the eye of Big Brother magazine editor Jeff Tremaine, who paid Knoxville to tape his antics for what would become the underground hit The Big Brother Video Trilogy. 
Knoxville's charisma and creativity showed through on the tape, leading to a bidding war between Comedy Central and MTV for his services. According to IMDb, MTV won out, and in combination with Tremaine and director Spike Jonze, Jackass was born. 
Knoxville is a pioneer of physical comedy
Most comedies lose their power over time. Either the situations lose context with future audiences, or the jokes turn out to be very problematic in hindsight. The magic of Jackass is that they manage to avoid all of that discourse. Their stunts are sophomoric, timeless, and brilliant.
It's hard to pin down what makes these pranks so funny. Sometimes, seeing an unsuspecting adult man carrying a soup tray get decleated by a giant hand is instinctively funny. But the number of people who have attempted to follow their path proves that they have to be really smart to come up with pranks this silly.
There are countless YouTube videos and failed social media challenges that attempt to play off the Jackass formula. But their ideas are either too mean-spirited or unimaginative to hit the same highs.
The camaraderie and joy between Knoxville and the other crew members is so palpable that it supersedes enough of the fear about the horrific injuries they allow to happen to them in the name of getting a good laugh. You're still worried about how damaged their bodies will be at the end of all of this, but it's still funny as long as Knoxville and co are having a good time.