How Judge Judy Sheindlin's Salary Changed After 25 Years of Serving Justice on Television
After 25 years of handling real cases and real people, the wildly popular reality court show, Judge Judy will be coming to an end. Judge Judy Sheindlin made the official announcement that the courtroom show would be ending with its 25th season during her appearance on The Ellen DeGeneres Show on March 2.
Ever since Judge Judy made its television debut in 1996, the show has gone on to win three Emmy awards for Outstanding Legal/Courtroom Program, earned some of the highest ratings among courtroom television programming, and averages 10 million viewers daily. After nearly three decades of airtime and 24 seasons of classic Judge Judy sass and entertaining courtroom drama, Judge Judy has earned its place among the most iconic and memorable daytime television programs to date. As a matter of fact, Sheindlin herself is the highest paid television personality as of 2020.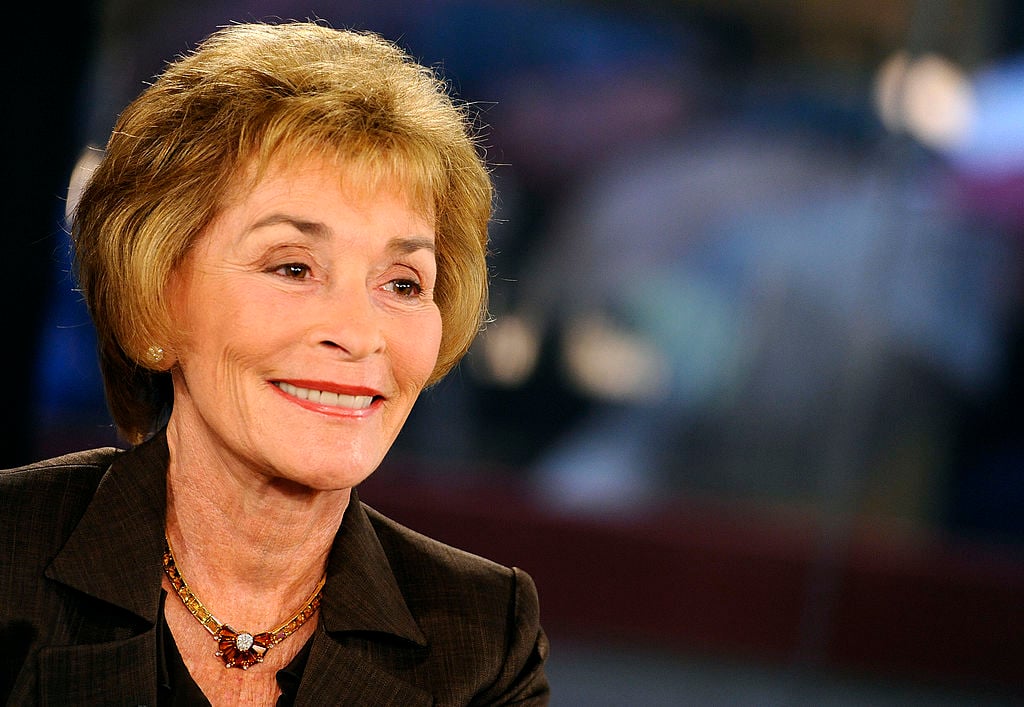 How has television's favorite reality court show, led by a no-nonsense judge radiating with sharp wit and armed with a gavel and a silver tongue, changed over the years? How did she develop her legal career, both televised and off the air? How has Sheindlin's salary changed over the years? Keep reading to learn more about how Judge Judy got her start and how her salary as a television personality has changed throughout the years: 
Judy Sheindlin was the only woman in a class of 126 students in law school 
On Judge Judy, Sheindlin is especially famous for handling cases with her strong personality and tough demeanor. Being a Brooklyn native, it would only make sense for Sheindlin to carry that famous New York spunk to Washington D.C. where she attended college at the School of Government at American University. After obtaining her Bachelor of Arts, having majored in government, Sheindlin began her law career at American University's College of Law, where she was the only woman in a class of over a hundred students. She went on to complete her law school education at New York Law School in Tribeca, NY, where she earned her Juris Doctor degree in 1965. Sheindlin has no shortage of academic achievements, having also earned honorary Doctor of Law degrees from Elizabethtown College in Pennsylvania, New York Law School, and University at Albany, SUNY.
She sparked her career and began to practice law in Manhattan as a corporate lawyer for a cosmetics firm, but found herself dissatisfied with her position and left the practice to raise her two children. A few years later, however, a friend from law school informed her of an opening within the New York courts. Sheindlin was a perfect fit as a prosecutor for the family court system, quickly earning herself a reputation as an assertive, no-nonsense attorney. This reputation inspired Mayor Ed Koch to appoint Sheindlin as a criminal court judge and four years later, she rose to the position of supervising judge in the Manhattan division of the family court. 
After Sheindlin's father passed away in 1990, her loss had a profound effect on her, granting her a new sense of mission and purpose: "to dispense justice firmly and fairly." Within the next few years, Sheindlin began to attract media attention. In early 1993, The Los Angeles Times painted her a steadfast justice-seeking superwoman with a soft spot in her heart for underdogs and a mission to transform the legal system into something that benefits the common good. After nearly three decades of practicing family law and hearing over 20,000 cases, Sheindlin retired from practicing law, but would soon return to the judge's stand to dispense justice in a completely new way.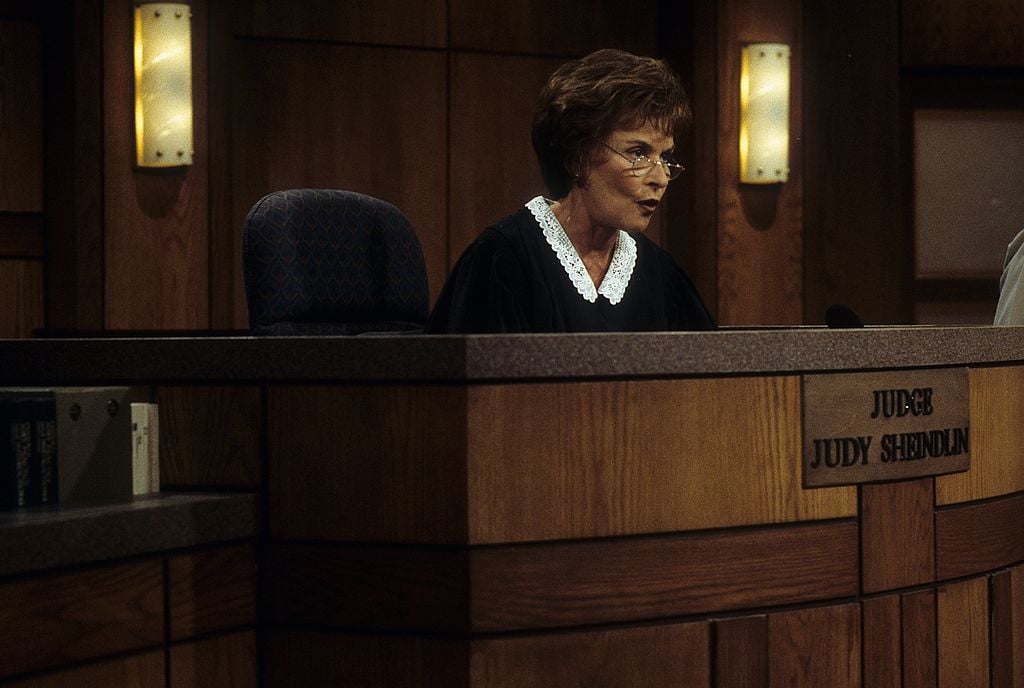 'Judge Judy' first aired in September 1996
After becoming an even bigger apple of the public eye with a 60 Minutes special on Sheindlin's career and the publication of her first book, Don't Pee on My Leg and Tell Me It's Raining, she was approached about potentially presiding over her own courtroom on a reality courtroom series with legitimate cases and actual rulings. Sheindlin accepted the offer and the very first episode of Judge Judy aired in the fall of 1996.
After a rocky start, the show experienced a rapid rate of success. The third season of Judge Judy cemented the show's popularity with daytime television viewers, with ratings transcending past both The Jerry Springer Show and The Oprah Winfrey Show, becoming the highest-rated daytime television program for the first time. Judge Judy revolves around small claims cases that Sheindlin adjudicates. Typically these are civil cases between neighbors, former lovers, friends, and family members.
With the combination of Sheindlin's brutally candid, strict demeanor and the daily variety of wildly entertaining courtroom drama, daytime television audiences were enamored with Judy Sheindlin. By August 1999, Judge Judy had seven million viewers weekly. Less than a decade after Judge Judy first aired on television, Judy Sheindlin was earning a salary of $25 million annually. After presiding over her own courtroom for over two decades, Sheindlin's annual salary nearly doubled to $47 million. As of 2020, Judy Sheindlin is reported to have a net worth of $420 million. 
What's next for Judge Judy Sheindlin?
With Judge Judy currently in its 24th season, CBS Television Distribution plans to continue to air new episodes through the remainder of the 2020-2021 television series. After this, CBS will no longer produce new episodes and will, instead, air reruns from the past two decades. "I've had a 25-year-long marriage with CBS and it's been successful," said Sheindlin in her interview with Ellen DeGeneres. "Next year will be our 25th season, silver anniversary, and CBS, I think, sort of felt they wanted to optimally utilize the repeats of my program, because now they have 25 years of reruns. So what they decided to do was to sell a couple of years' worth of reruns."
While her time as a judge on CBS' hit reality court series has come to an end, Sheindlin is far from entering retirement. In fact, Sheindlin even teased a new upcoming television show on Ellen:  "I'm not tired. So Judy Justice will be coming out a year later," Sheindlin explained, "The following couple of years, you should be able to catch all the reruns that are currently carrying Judy, and Judy Justice will be going elsewhere. Isn't that fun?"
It seems only fitting that one of the, if not the, toughest judges on reality court television programs would have more fight in her in the name of the legal system. While details surrounding the upcoming series Judy Justice, have yet to emerge, fans can rest at ease knowing their favorite Brooklyn legal superheroine will be back on the television screen, serving justice once again in the very near future. 
Read more: What is Judge Judy's Net Worth in 2018?