How K-Dramas 'Prison Playbook' and 'Hospital Playlist' Intersect in the 'Wise Life' Series
Director Shin Won-Ho is well known in South Korea and amongst Korean drama fans. He has developed some of the highest-rated dramas on cable television and streaming platforms. Netflix's Hospital Playlist and Prison Playbook are part of Shin's Wise Life Series. Both K-dramas are also titled Wise Prison Life and Wise Doctor Life. Neither dramas are directly linked to one another in storyline or settings. Fans have noticed that several actors from Prison Playbook have crossed over to Netflix's medical K-drama as set cast members or in guest appearances.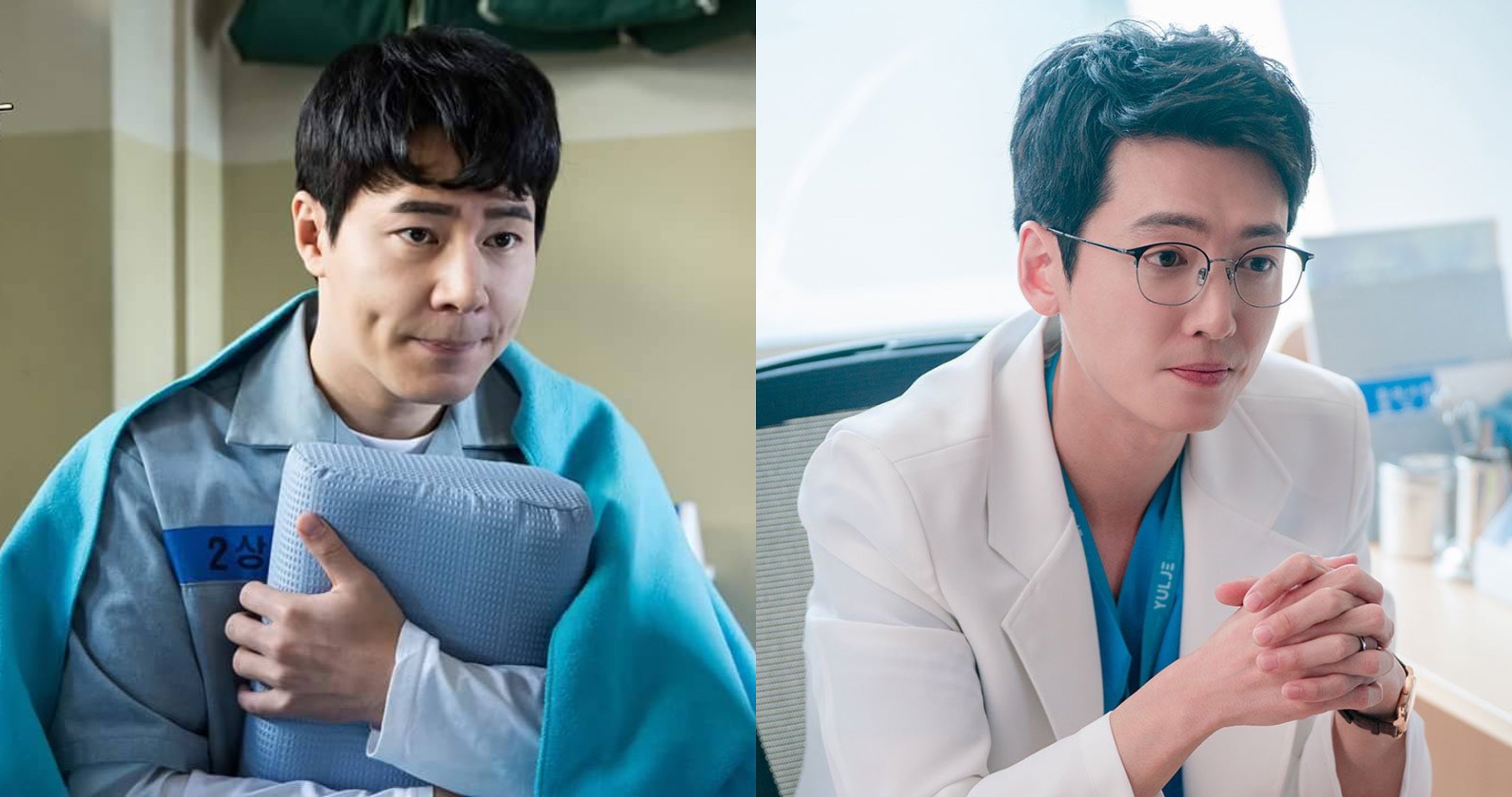 'Prison Playbook' tells the story of a pro baseball player sent to prison and 'Hospital Playlist' is about the hectic lives of doctors
The captivating 2017 K-drama, Prison Playbook, became one of the highest-rated Korean series in cable television history. A pro baseball player is drafted to the American major leagues. While visiting his younger sister, Kim Je-Hyuk (Park Hae-Soo) saves her from an assailant. In court, he is guilty of excessive force and sent to prison. Je-Hyuk must survive prison life with the help of the staff and his friend, who is a prison officer.
Hospital Playlist is the second installment in the Wise Life series. The K-drama would again make history as one of Korea's highest-rated dramas. Its story entails a group of doctors who have been friends since medical school and all work at the same hospital. The drama chronicles their personal lives, professions, and relationships. Above all, the drama showcases their loving friendship and their rule of taking time off to perform as a band.
Actor Lee Kyu-Hyung went from 'Prison Playbook' inmate to guest role in 'Hospital Playlist'
Shin's Wise Life series intersect in ways that K-drama fans had not realized. According to Cosmopolitan, actor Lee Kyu-Hyung played two different characters in both dramas. Lee was part of the main cast as a prison inmate who befriends Je-Hyuk in Prison Playbook. Lee's character, Yoo Han-Yang, is called "Looney" as he undergoes withdrawal symptoms from continuous drug use.
Lee would appear in Hospital Playlist 2 in a guest role as the son of a wealthy family. Her patient's mother sets up Chae Song-Hwa (Jeon Mi-Do) with her son, who owns a big pharmaceutical. The wealthy son is revealed to be Lee in the role of Yoo Han-Yang. The character has no direct connection to his previous role in Prison Playbook.
Another actor from Prison Playbook would make the switch to the medical K-drama. Lee's character, Han-Yang, has a male partner named Song Ji-Won. Actor Kim Jun-Han played the role. Kim would make the crossover to Hospital Playlist as a doctor at Yulje Medical Center named Ahn Chi-Hong.
Jung Kyung-Ho played two main characters in both of Shin Won-Ho's K-dramas
Actor Jung Kyun-Ho made the most significant and most profound crossover from Prison Playbook to Hospital Playlist. In the 2017 K-drama, Jung played the lead role of Lee Jon-Ho. Lee is Je-Hyuk's best friend and an elite guard at the prison. In his time on the show, Jung's character helps Je-Hyuk stay safe and makes sure he does not jeopardize his chances of an appeal. With his connections, Jon-Ho allows Je-Hyuk to strengthen his pitch to rejoin the league.
Jung goes from corrections officer to associate professor of cardiothoracic surgery at Yulje Medical Center in Hospital Playlist. In the hit medical K-drama, the actor plays the main character Kim Jun-Wan who comes off as cold and aloof. Underneath his professional personality is a warm-hearted character who cares for the people closest to him.