How Karrueche Tran Moved On From Relationship With Chris Brown
Karrueche Tran and Chris Brown's relationship ended in 2015 after four years of a rocky romance. The actress moved on and began a successful career and found a new love.
Karrueche Tran has made a name for herself as an actress and beauty brand. She's also been an advocate for spreading body positivity to her list of accomplishments. Tran is basking in her success now but it took a long time to get to this point.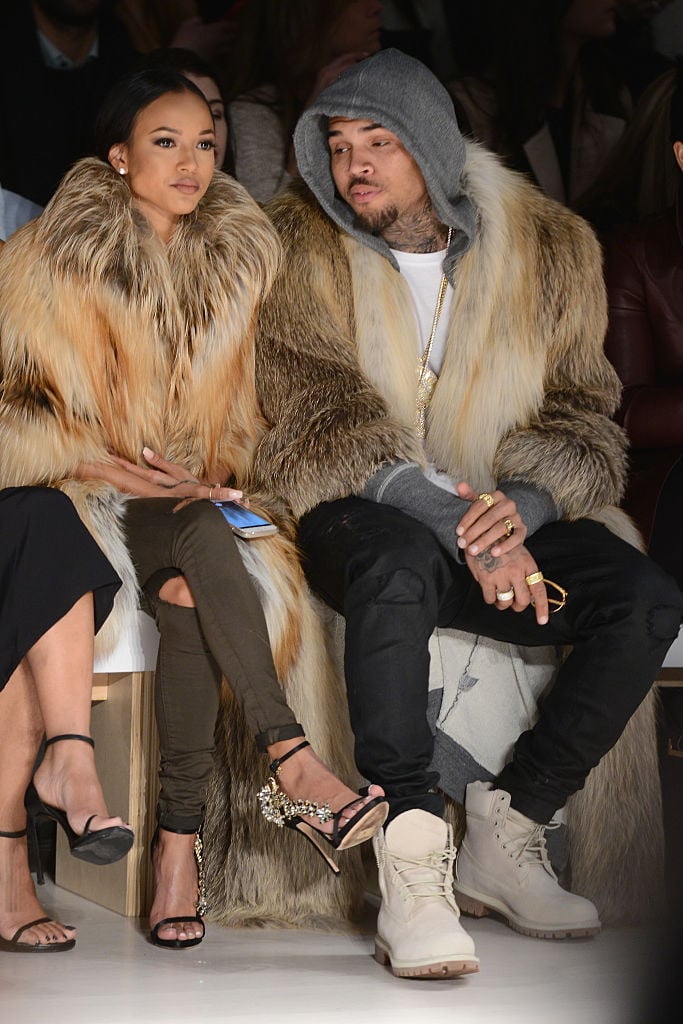 Before she was an Emmy award-winning actress and brand ambassador, she was then known as the girlfriend of Chris Brown. Tran faced constant comparisons to the singer's ex, Rihanna, and dealt with social media bullying during and after their breakup.
After a rocky four year relationship, Tran found the strength to finally end their relationship. It took a while to heal her broken heart but she did so and found new love in the process. 
Karrueche Tran and Chris Brown relationship
Karrueche Tran met Chris Brown during the lowest point in his career. The singer was dealing with bad press following a domestic violence charge stemming from a fight between him and his ex-girlfriend, Rihanna. The two met on a styling job in 2011, where Tran was working as a styling assistant for someone working on one of Brown's upcoming projects.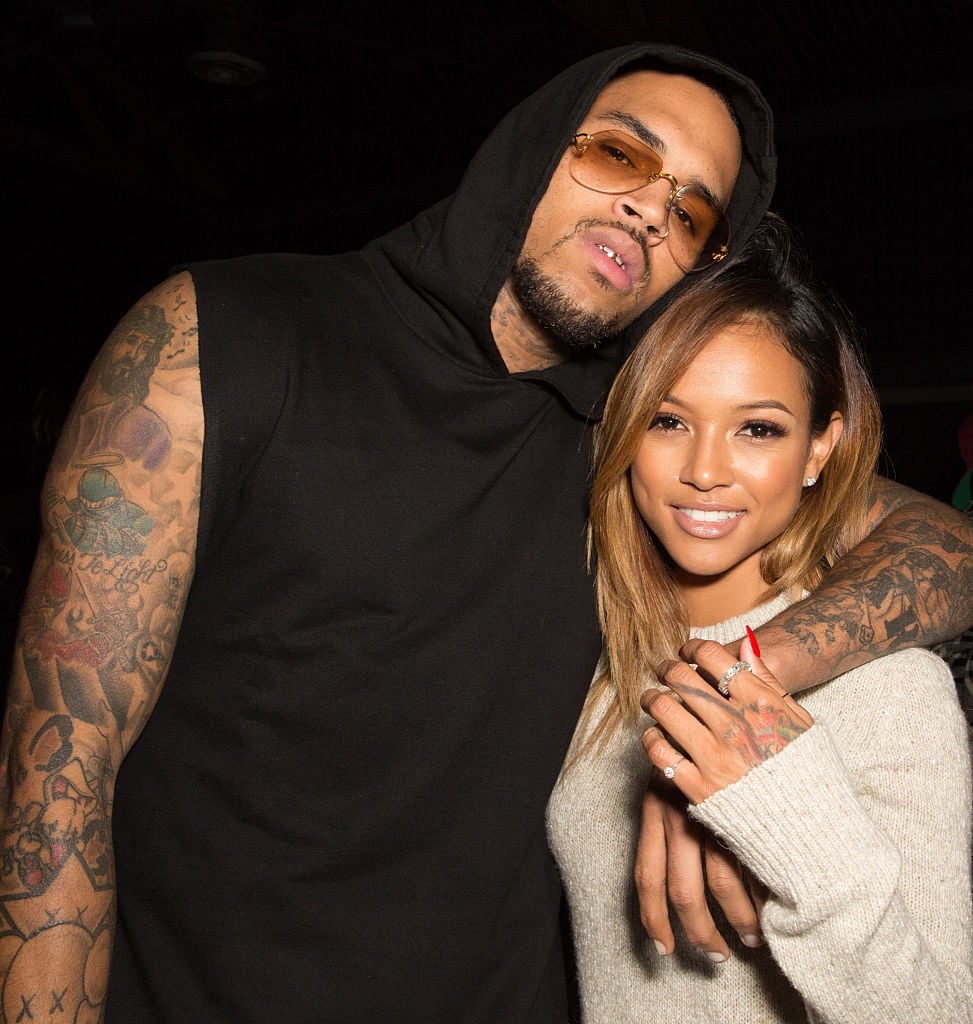 She told Iyanla Vanzant during her appearance on Fix My Life that their relationship was a rollercoaster from the start. Brown split his time between Tran and Rihanna, publically declaring that he was in love with both women. Both Tran and Brown insisted that their relationship was good regardless of their love triangle and were living together by 2012. 
Tran stood by his side through the public humiliation, multiple breakups, social media bullying and even Brown's stint in prison for a probation violation. 
Karrueche Tran and Chris Brown break up
The final straw for Tran came in 2015 when she ended their relationship for good but there were several breakups prior. Brown first ended their relationship in October 2012, telling US Weekly, "I love Karrueche very much but I don't want to see her hurt over my friendship with Rihanna. I'd rather be single allowing us to both be happy in our lives." He and Tran would reconcile after Brown's reignited relationship with Rihanna fizzled in May 2013. The two moved back in together.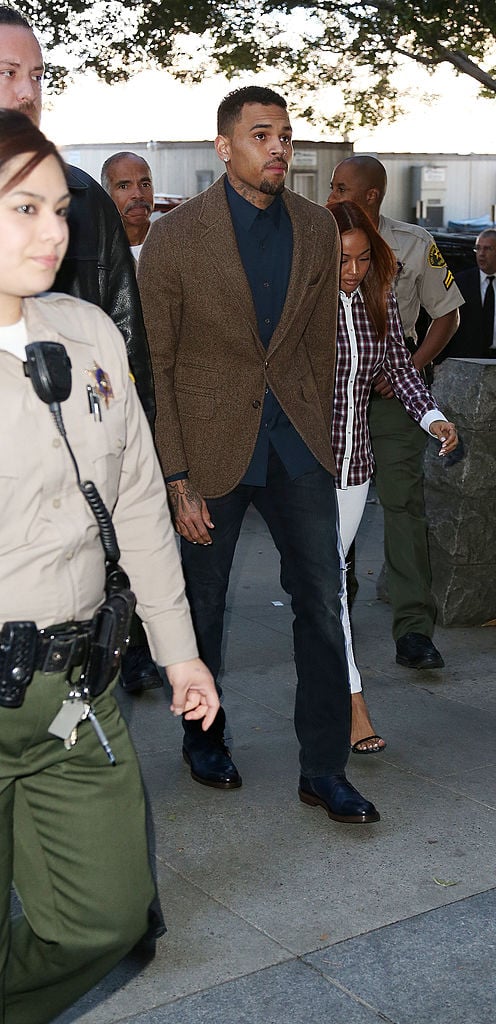 By March 2014, Tran and Brown were off once again. According to TMZ, Tran found text-messages between Brown and other women when she visited him during his time in rehab and Brown called it quits. But just one month later, they were back together. After being kicked out of rehab and sent to jail, Tran shared an audio recording of Brown thanking his fans for their support and ending the message with a note to his on-again-off-again love. "Most importantly … Karrueche, I love you," the singer professed.
Between August 2014 and March 2015, the two would endure eight more breakups, putting all of their business out on social media, with Brown even offering an apology on Instagram in December 2014. When reports surfaced that Brown fathered a child with a mutual friend, Tran took to Twitter to announce she was 100% done. "Listen. One can only take so much," she snapped. "The best of luck to Chris and his family. No baby drama for me."
Karrueche Tran finds love again
Tran took the time she needed to heal from such a volatile relationship. She held off on dating to focus on her career aspirations. She began acting, landing roles on the digital series, The Bay, which she won an Emmy for. She also had roles in TV films like A Weekend With The Family and currently stars in the TBS comedy-drama Claws alongside Neicy Nash. Tran also developed beauty collections, with partnerships with ColourPop.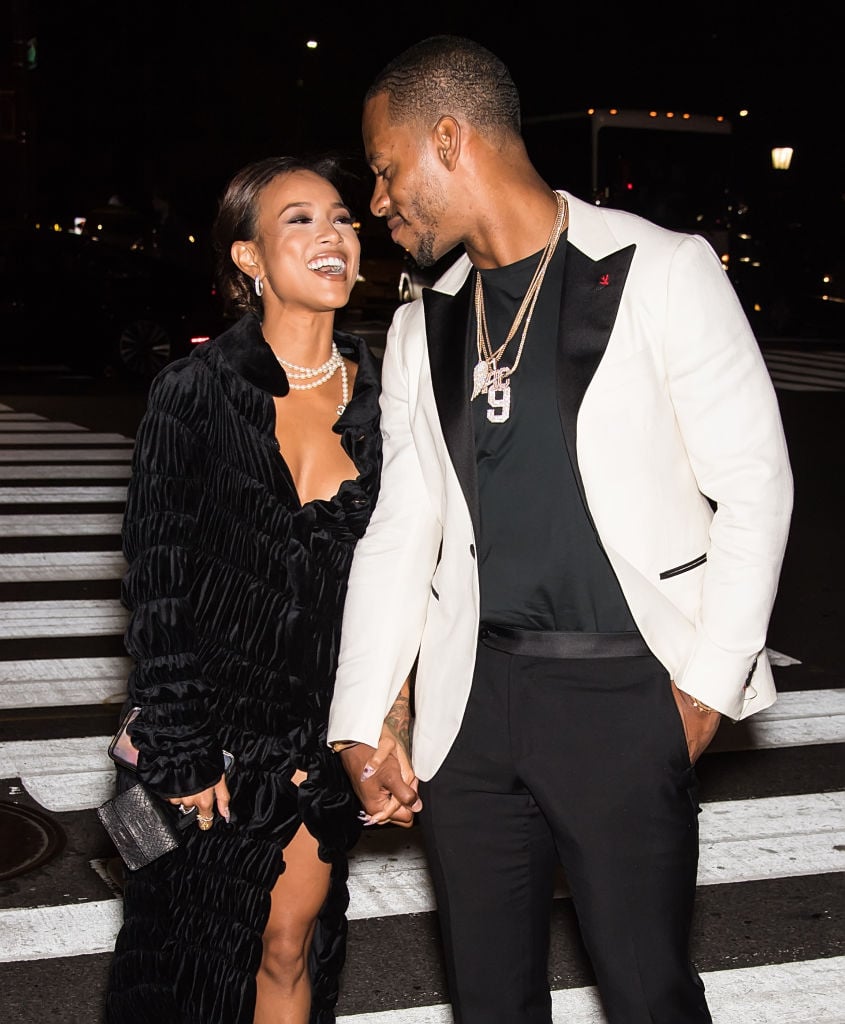 Love would find Tran in an unlikely form. She's been happily dating former NFL star Victor Cruz for about two years. She credits taking a break to focus on herself with being able to be in a successful relationship with Cruz. She told Big Boy in a July 2019 interview:
"I can put myself first, but I can also love someone else at the same time. There's room for both. I think before I was just putting too much energy into one and not giving a bleep about myself. I'm also in a different headspace, like I'm more career-driven, so I can take care of that. He lives on the East Coast so we have our time together, but then we also have our time apart where he works and he does his thing. I have my thing and my space. And then we come back together!

Big Boy's Neighborhood
Tran and Victor have both stated that they see marriage in their future, together. Hopefully, they tie the knot soon!