Here's How Kate Middleton Keeps Her Hair So Perfect
Kate Middleton's hair is always flawless -- here are the products it takes to keep it that way.
Kate Middleton, the Duchess of Cambridge, has been a style icon since she married Prince William in 2011. But it isn't just her outfits that people fawn over — the world can't get enough of her hair, either. It seems no matter what Kate is doing — even just after giving birth to all three of her children — her hair always looks flawless. Here are her secrets to having such beautiful locks.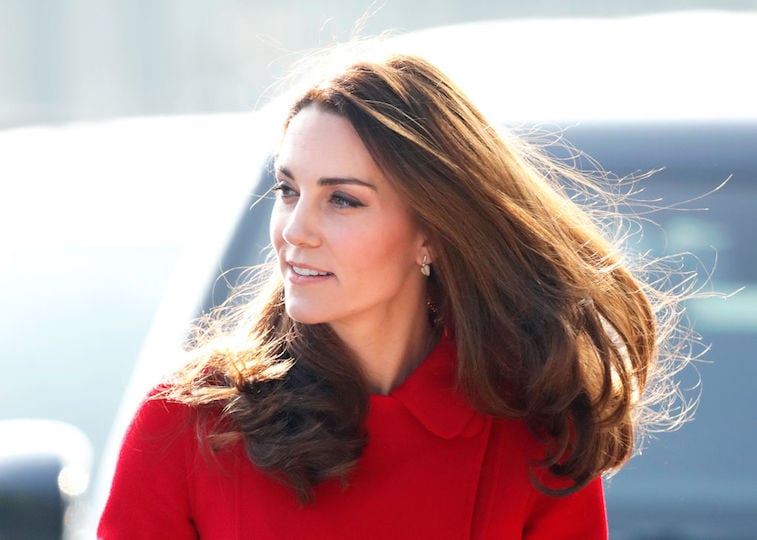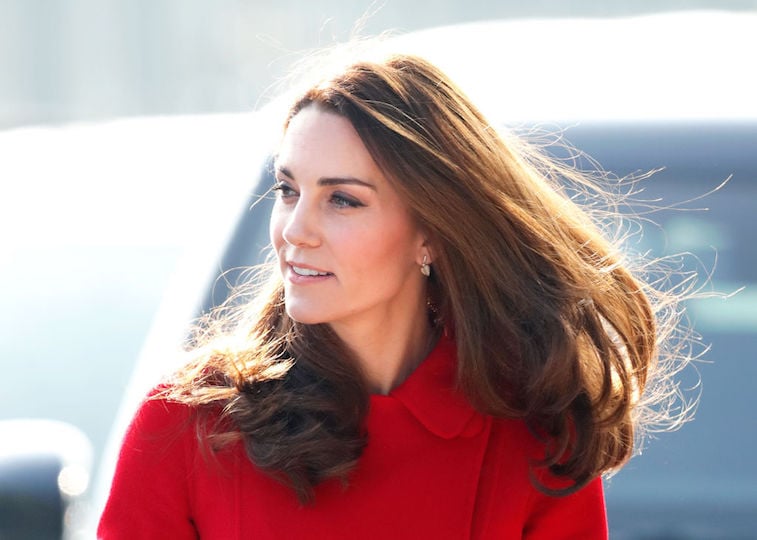 The Duchess always has perfect hair
Even as far back as Kate's graduation photos with Prince William (circa 2005), the duchess had flawless hair. She constantly attends royal engagements that involve meeting the public outside on days that are rainy, humid, and altogether disastrous hair days. Yet somehow, her hair keeps no matter what. When Kate and William stepped onto the stoop of the Lindo Wing at St. Mary's Hospital three times to announce the births of their three children, Kate's hair looked as though she definitely hadn't just given birth.
Her hairstylist once posted a photo of all of the products she uses
Kate's hairstylist, Amanda Cook Tyler, has been styling the royals for a long time. And she once posted a photo to Instagram of all of the products she was packing to take with her on a trip with the royals. The photo was filled with tons of products, but the number of hair brushes might have been the craziest thing to see. According to Harper's Bazaar, 13 hair brushes and six combs made the cut; we can only assume different parts of Kate's hair (such as the crown and the ends) require different types of brushes. Plus, some were round brushes for volume, while others were paddle brushes for shine. Three hair curlers and two hair dryers are also apparently necessary to get hair like the duchess. 
The brands Kate uses are actually pretty affordable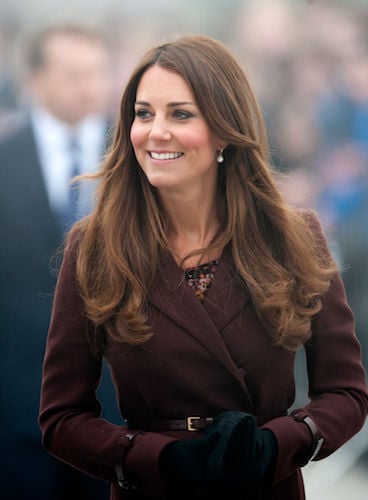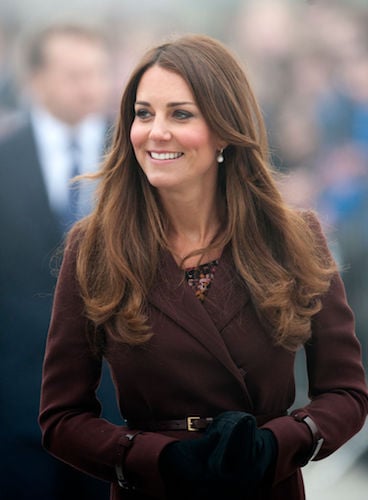 Amanda Cook Tyler also highlighted the various products she apparently uses for Kate's hair, and it was surprising to know that many of them are affordable products that commoners can buy. There were products by Charles Worthington, including two bottles of Volume and Bounce Texturizing Spray, which costs $10 per bottle. Two different budget hairsprays, including L'Oreal and Boots (about $3 per bottle), were also in the photo. It appears the duchess' stylist uses Kiehl's Crème with Silk Groom to complete Kate's blowout — now we know how she beats the humidity.
Both the photo — and the hairstylist's Instagram account — have since been deleted
While the photos did reveal exactly which products are used on Kate's hair, it also might have gotten her hairstylist in trouble. The royals are known for keeping their personal lives as private as possible; very few exclusive interviews have ever been done with the royal family, so everyone gets sneak peeks of their lives from those close to them revealing some details. Kate's stylist has since removed the photo — and later deleted her entire Instagram account.  The members of the royal family, and those who work for the working royals, typically don't reveal anything too personal through social media. Apparently, hair secrets are off limits, too.