How Kate Middleton Saved Her Relationship WIth Prince William Before She Became the Duchess of Cambridge
Kate Middleton's relationship with Prince William seemed beyond repair in 2004. At the time, Kate, Duchess of Cambridge, was attending St. Andrews University with William, who said that he needed some space and wanted a break. Although Kate was reportedly shocked by William's request, her next move saved their relationship and led to an even stronger bond between the future Duke and Duchess of Cambridge.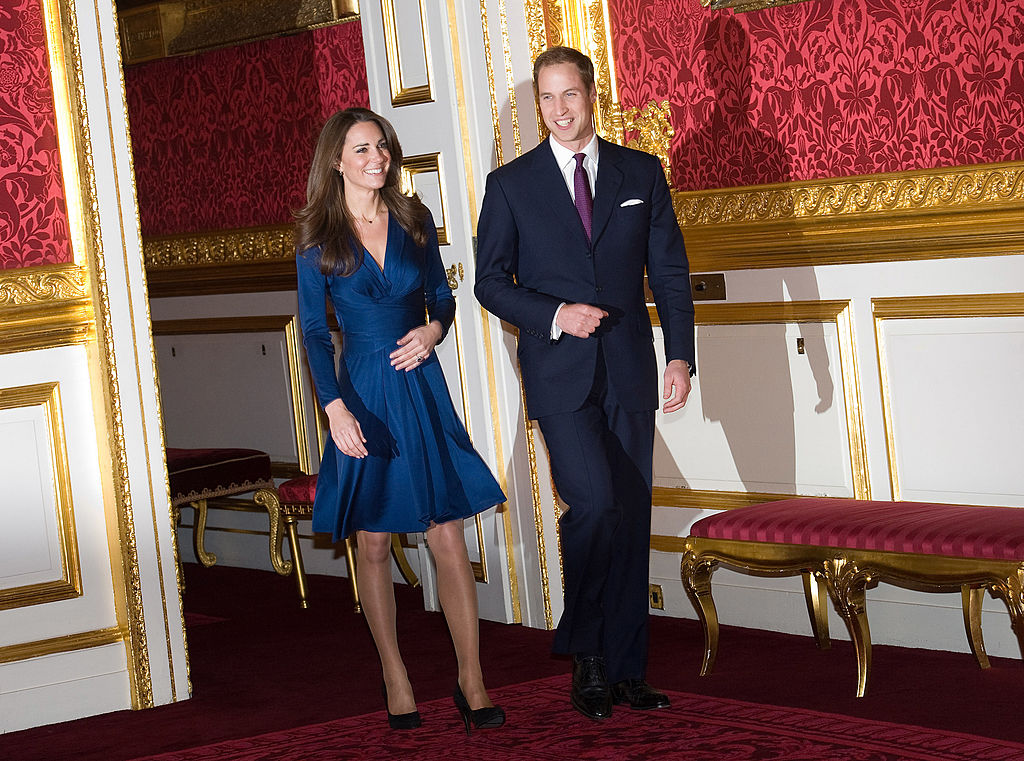 Inside Kate Middleton and Prince William's first breakup
Royal biographer Robert Jobson wrote about William and Kate's first big break in his book, William's Princess. According to Express, Jobson claims that William felt like he was "hemmed in" by Kate and is the one who asked for a break.
William apparently wanted some more free time and was not sure that the timing was right for a serious relationship. This is something that cropped back up when William and Kate were dating after college and resulted in the nickname, "Waity Katie."
RELATED: Prince William and Kate Middleton Become the Face of the Royal Family Amid News Harry and Meghan Are Never Coming Back
Royal expert Katie Nicholl, however, says that Kate also had concerns about their relationship. In her book, William and Harry, Nicholl says that Kate suspected that William was falling for Anna Sloan, an American heiress, and wondered if he would ever commit to her.
"Kate was beginning to question William's commitment to their relationship, and she also had her own creeping doubts about their future after St Andrews," Nicholl wrote. "A number of things had caused her to question William's commitment, although she had not raised them with him yet."
Regardless of who initiated the break, William and Kate put their relationship aside for a brief moment. While the decision could have had disastrous consequences for their future, Kate was able to salvage their romance before it got beyond the point of fixing. 
Kate valued her friendship with William
With her romance with William on the verge of ending, Kate took matters in her own hands. In his book, Jobson claims that Kate was very troubled when William asked to take a break, but she didn't give him an ultimatum or make any outlandish demands.
Instead, a cool-headed Kate Middleton told William that she "valued" what they had and was willing to do whatever he asked to preserve their friendship. The move apparently surprised William, who expected a completely different reaction from his future wife.
RELATED: Will Kate Middleton Have to Curtsy to Prince William When He Becomes King?
"At this crucial moment she showed herself once again to be remarkably confident," Jobson wrote. "She was naturally upset and fearful that William was trying to extricate himself from the relationship, but she is said to have told him that she valued his friendship so highly that she was prepared to accept his rather unreasonable terms."
Jobson added that Kate even offered to move out of the student house they shared just to give William the space he needed. They both may have had doubts about their future together, but it wasn't long before William and Kate were back in each other's arms.
Although Kate's tactic clearly worked, this was not the only time their relationship faced a rough patch. Though Kate admittedly had a much different response the second time they broke up.
Kate Middleton and Prince William part ways a second time
After they graduated from St. Andrews University, royal watchers suspected that William was going to propose to Kate at any moment. All hopes of an engagement were dashed, however, in 2007 when the couple confirmed that they had taken another break.
According to Express, William reportedly told his close friends that the reason they broke up was "all the fun" had disappeared from their romance. It didn't help that William was still in the military and was living outside of London.
Shortly after their split, William was spotted partying it up with other women. In response, Kate made sure that she was photographed in and around the city and she often chose clothes that she would have never worn before the breakup.
RELATED: Kate Middleton Loved Photography Even Before She Loved Prince William
A few months after their breakup, William and Kate rekindled their romance at a concert that honored Princess Diana's legacy. William still waited a few years before he popped the big question and the two tied the knot in a gorgeous ceremony in 2011.
Looking back, Kate has discussed the 2007 split and admitted that it was a difficult situation. But at the end of the day, she believes the time apart was good for both of them and led to an even stronger bond.
"I think at the time I wasn't very happy about it, but actually it made me a stronger person," she stated. "You find out things about yourself that maybe you hadn't realized."
Kate Middleton and Prince William are currently quarantined at their country estate Anmer Hall.