How Kate Middleton Won Big With Meghan Markle and Prince Harry's Royal Exit
The world was in shock when it was unexpectedly announced that Meghan, Duchess of Sussex and Prince Harry were planning to step down from their positions as senior royals. Suddenly, speculation was running wild, as everyone wanted to know all of the details regarding why they made their decision, where they were planning to live, and how, exactly, they were going to be "financially independent."
Now that Megxit is finalized, royal fans have gotten most of their questions answered. Resigning from the royal family is not something that happens on a regular basis, if ever, and although no one wanted to see Meghan and Prince Harry go, it was great to see them so happy about finally getting to live the quiet, private life that they want and deserve.
While many may think that the Sussexes are the ones who came out on top in the midst of Megxit, this may not be the case. Here is how Kate, Duchess of Cambridge is the biggest winner in Meghan and Prince Harry's royal exit.
The royal exit that no one could have predicted
It had been clear for months that Meghan and Prince Harry weren't exactly happy with royal life. They were treated pretty badly by the news media, with the British tabloids portraying them in a negative light over just about everything that they possibly could.
The Daily Mail reports that the royal couple was getting extremely upset, and Prince Harry released a statement in Meghan's defense. Still, the media was relentless, and Meghan and Prince Harry just didn't have the privacy that they wanted.
Life as senior royals became much too overwhelming, and early in 2020, they surprised everyone when they announced their decision to step down. 
Did Megxit strengthen Kate and Prince William's relationship?
Prince William and Kate have always had a good relationship — that is a fact that is well-known by royal fans around the world. However, it almost seems as if Megxit has caused their relationship to become stronger than it was before.
According to Closer Weekly, the fact that Meghan and Prince Harry have resigned has caused quite a bit of stress for the royals. It is up to other family members, especially Prince William and Kate, to step things up and take over everything that the Sussexes have left behind, and they are busier now than ever before.
Instead of letting the added pressure get to them, Prince William and Kate are giving each other all of the support that they need during this difficult time so that they can carry out royal duties to the best of their ability. They have proven that teamwork is the most important thing and as a result, their relationship seems stronger than it was in the past.
How Kate Middleton is the biggest winner in the Meghan Markle and Prince Harry royal exit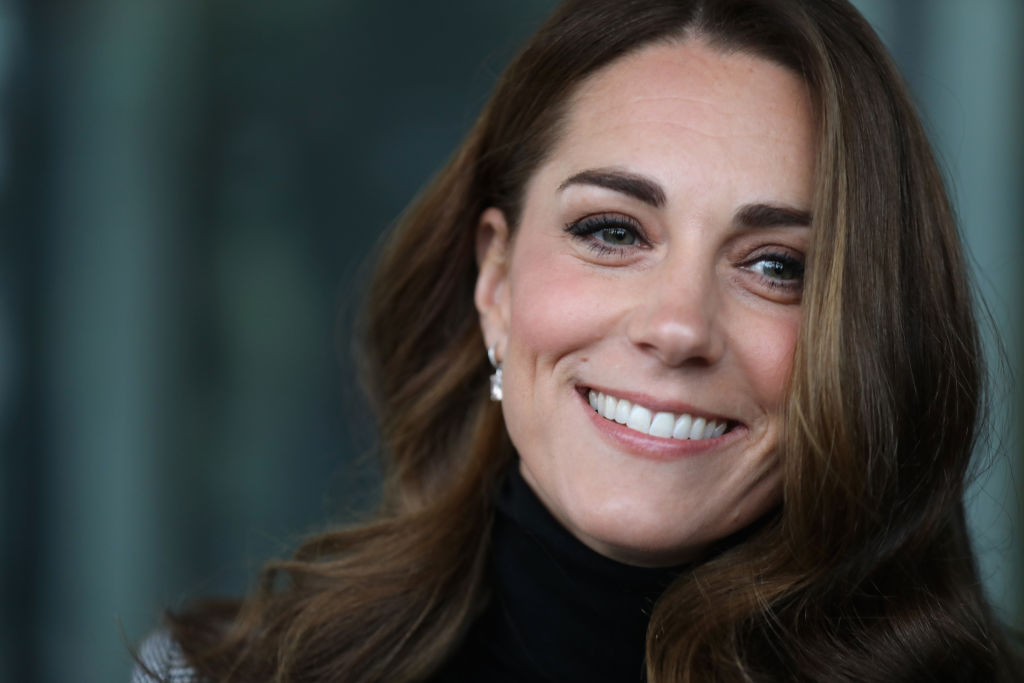 Life in the spotlight is difficult, which is something that Meghan and Prince Harry are well aware of. What a lot of royal fans seem to forget is that there was a time when Kate was in a similar situation.
The New York Times reports how things were pretty tough for the future queen back when she was a young college student involved in a serious relationship with Britain's future king. She received some pretty harsh treatment, and it took a lot of getting used to.
Royal life didn't exactly treat Kate well in the beginning, and now that Megxit is almost final, those days are long behind her. She has been receiving glowing coverage in the press due to her ability to handle everything as calmly and efficiently as she can.
What's more, the royal fascination with Meghan and Prince Harry, and their exit, has the public favoring Kate again.
"There was a danger, when Meghan and Harry were first married, that they were going to eclipse William and Kate," said Penny Junor, a royal biographer, to The New York Times. "They were just more charismatic and exotic. By comparison, Kate, whom we've all grown to know quite well, was not the new girl on the block."
"Now," Junor added, "Harry and Meghan, having done what they did, have made people think, 'We quite like dull.'"
The Times notes: "Perhaps the only clear beneficiary of the Harry and Meghan crackup is Prince William's wife, the former Kate Middleton. After drawing her share of unkind tabloid headlines when she was a student dating William, she has gotten a shower of gauzy press coverage in recent weeks."
But that's not to say this is what Kate wants. Vanity Fair's royal correspondent Katie Nicholl's source suggested that Kate is not happy with Meghan and Prince Harry's royal exit. "To be honest, I think Kate has taken it all badly," said the source. "She, Harry, and William were once such a happy trio. She thinks what has happened is all very sad."