How Kate Middleton's Wedding Gown Signaled She'd Be Thoughtful as a Royal
Clothes say a lot about a person and the same goes for wedding gowns.
We learned a lot about Catherine, Duchess of Cambridge when she and Prince William, Duke of Cambridge married on April 29, 2011. Watched by a record-breaking 23 million people around the world, royal fans tuned in to see the oldest son of Charles, Prince of Wales and Diana, Princess of Wales become a husband.
The bride looked stunning in a white lace gown with subtle details that cost $434,000 while the groom looked every bit like a prince in his full military uniform. Catherine not only made a fashion statement on her wedding day — her gown has since become one of the most iconic ever — she also hinted at what she'd be like as a royal.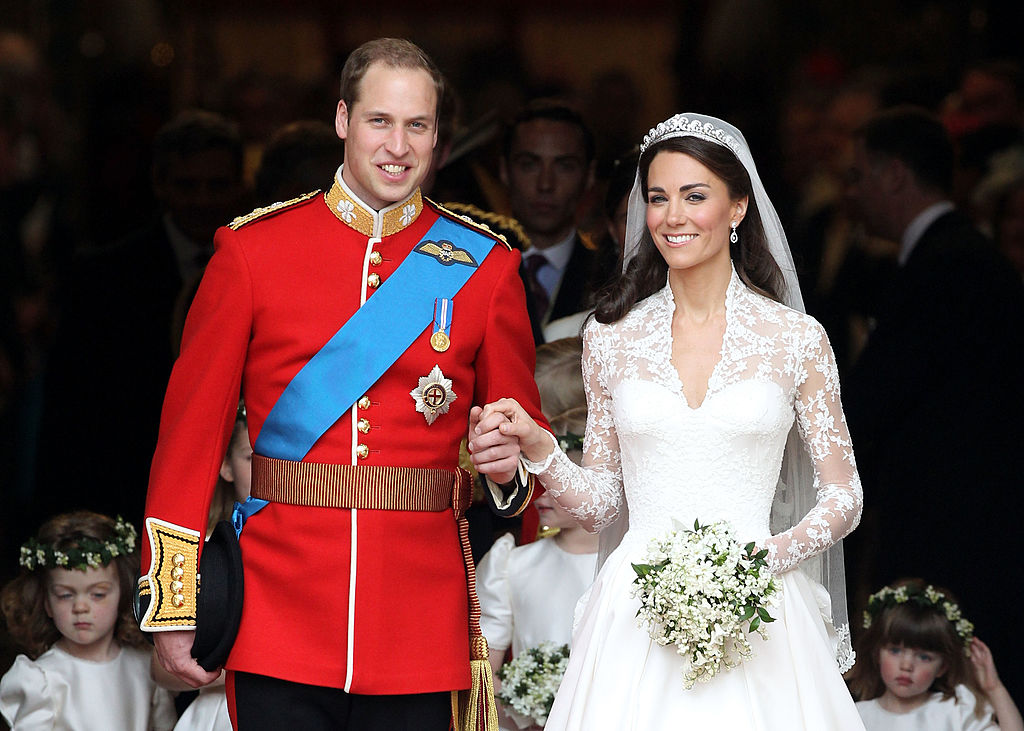 Kate Middleton asked for fashion advice
Just how important her wedding day fashion choices would be weren't lost on Catherine. She knew whatever she decided to wear would mean a lot. So in a humble move, she sought the advice of a fashion expert. Alexandra Shulman, British journalist and former Editor-in-Chief of British Vogue, met with Catherine to discuss wedding gowns. Per Hello!, Shulman recalled the experience during a conversation with You magazine.
"As Editor-in-Chief of Vogue, my advice was called on. Naturally, I was hugely flattered and scrambled together a list of designers that I thought might be appropriate, bringing pictures of their work to Clarence House," Shulman said. "I remember the Duchess arriving in the large, gracious room and thinking her so much taller and slimmer than I had imagined."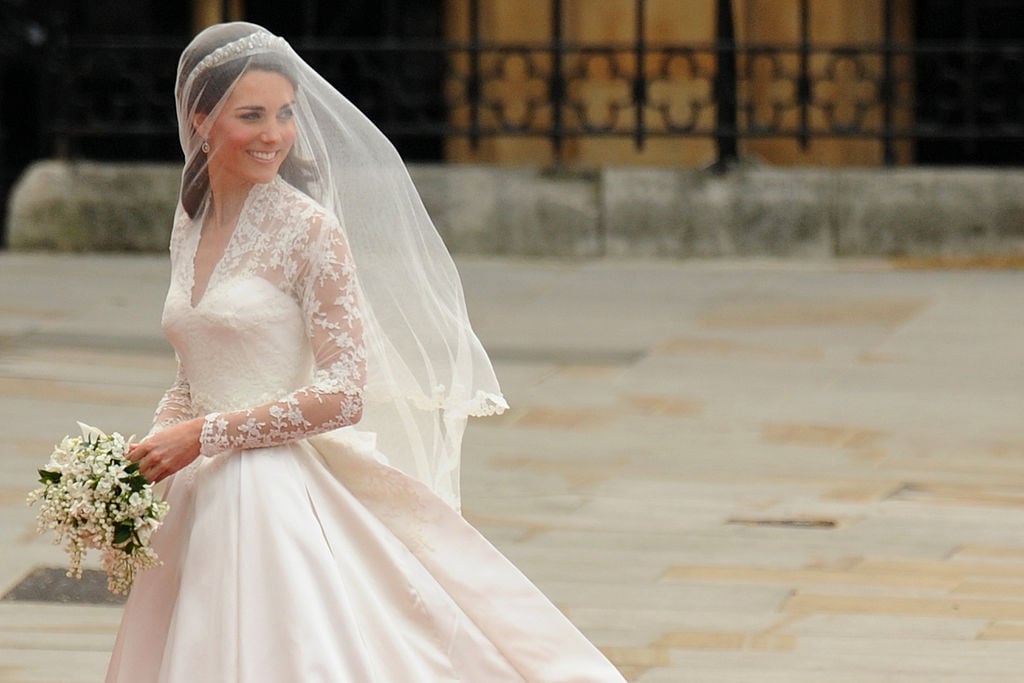 Seeking out help from an expert demonstrated the future Duchess of Cambridge knew just how important her wedding gown would be. The world would be watching and she had to represent the U.K. and the royal family. So, she listened and thoughtfully considered the former fashion editor's words.
"She was keen to listen to what I had to say," Shulman said. "Asking questions as we went through the candidates. It was clear that the chosen name should be British but it was less clear whether it should be a fashion designer or somebody who specialised in bridal wear."
The fact that Catherine even considered what Shulman had to say demonstrated just how much thought she'd bring to her role in the royal family.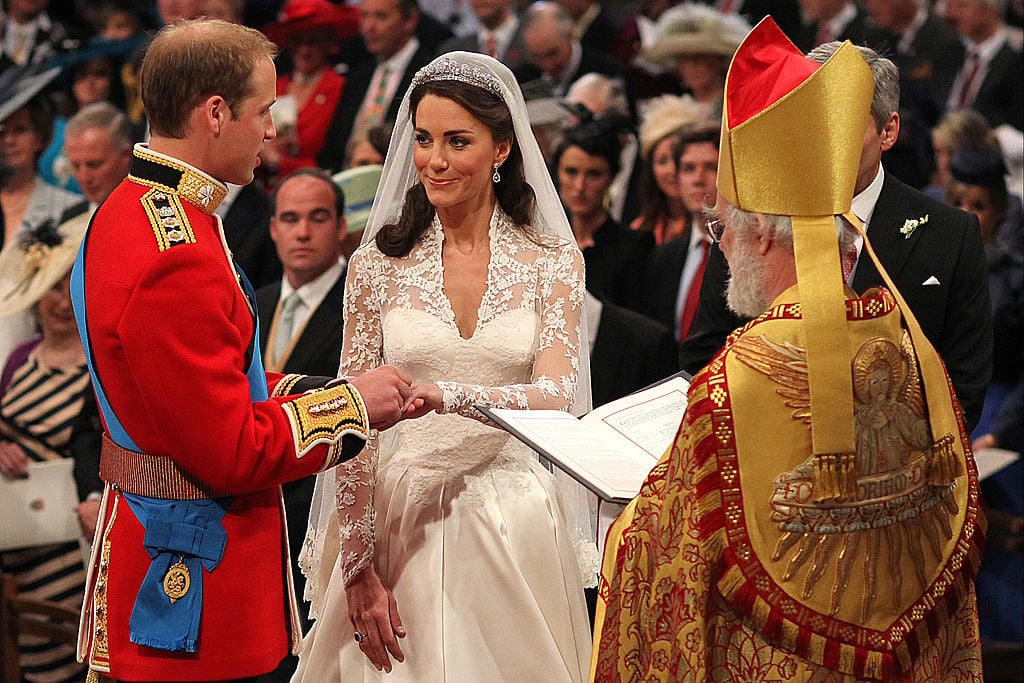 To this day, Catherine spends a lot of time researching projects. In fact, she learned so much about parenting she's considered an expert on the subject. The sheer amount of thought and work she spent choosing her wedding gown shows the high regard she has for her position as the Duchess of Cambridge. 
Shulman recommended Alexander McQueen to Kate Middleton
What advice did Shulman give the Duchess of Cambridge? The former head of Vogue remembered sitting on a couch with Catherine where they talked about options with "piles of pictures scattered on the floor." During their conversation, it occurred to Shulman she favored Alexander McQueen and Sarah Burton, the designer who took over the label after the founder's death. 
"I thought that the level of extraordinary craftsmanship and their tradition of working with symbolism would be up to the task, that Sarah and Catherine would get on as women, and that it would be terrific to have a relatively untraditional fashion house given this privilege," Shulman said.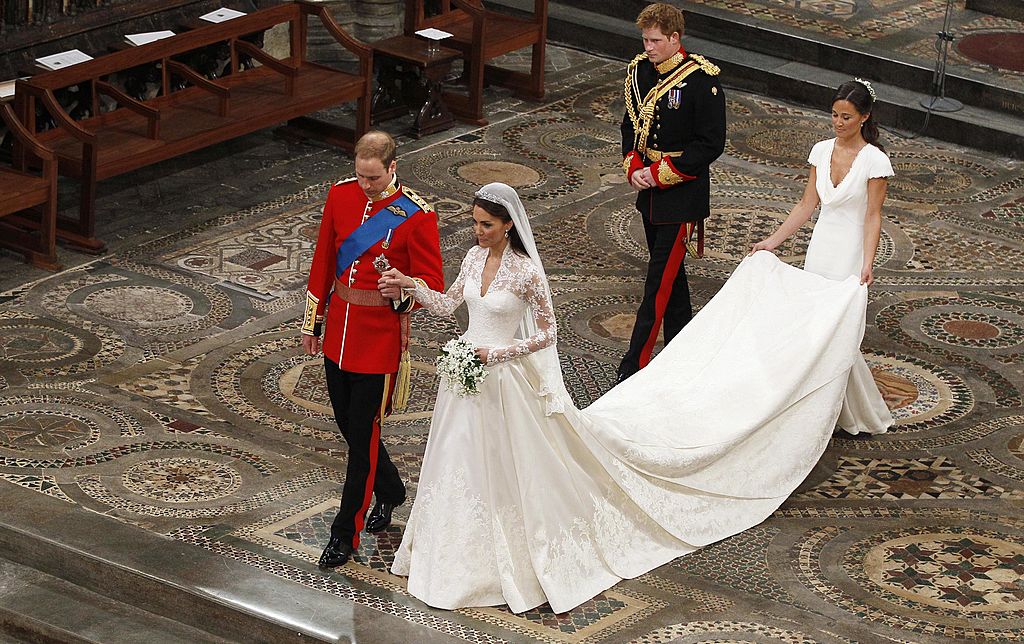 She never mentioned the meeting to anyone and never heard from Catherine again about her wedding gown. The Duchess of Cambridge must've considered Shulman's advice because when she married William she wore a McQueen gown designed by Burton.
Whether or not Catherine chose the designer of her wedding gown based solely on advice from Shulman, she wanted to know what other people thought signaling just how considerate she'd be on her wedding day and beyond.