How Kathie Lee Gifford Found Out She's Going to Be a Grandma: 'I Freaked'
Kathie Lee Gifford recently announced she's adding the moniker of "Grandma" to her name. The Today Show alum shared news that her son, Cody, and his wife, Erika, are expecting their first child in June 2022. Needless to say, Gifford is bursting with joy and described the creative way Cody and Erika told her she's becoming a grandmother.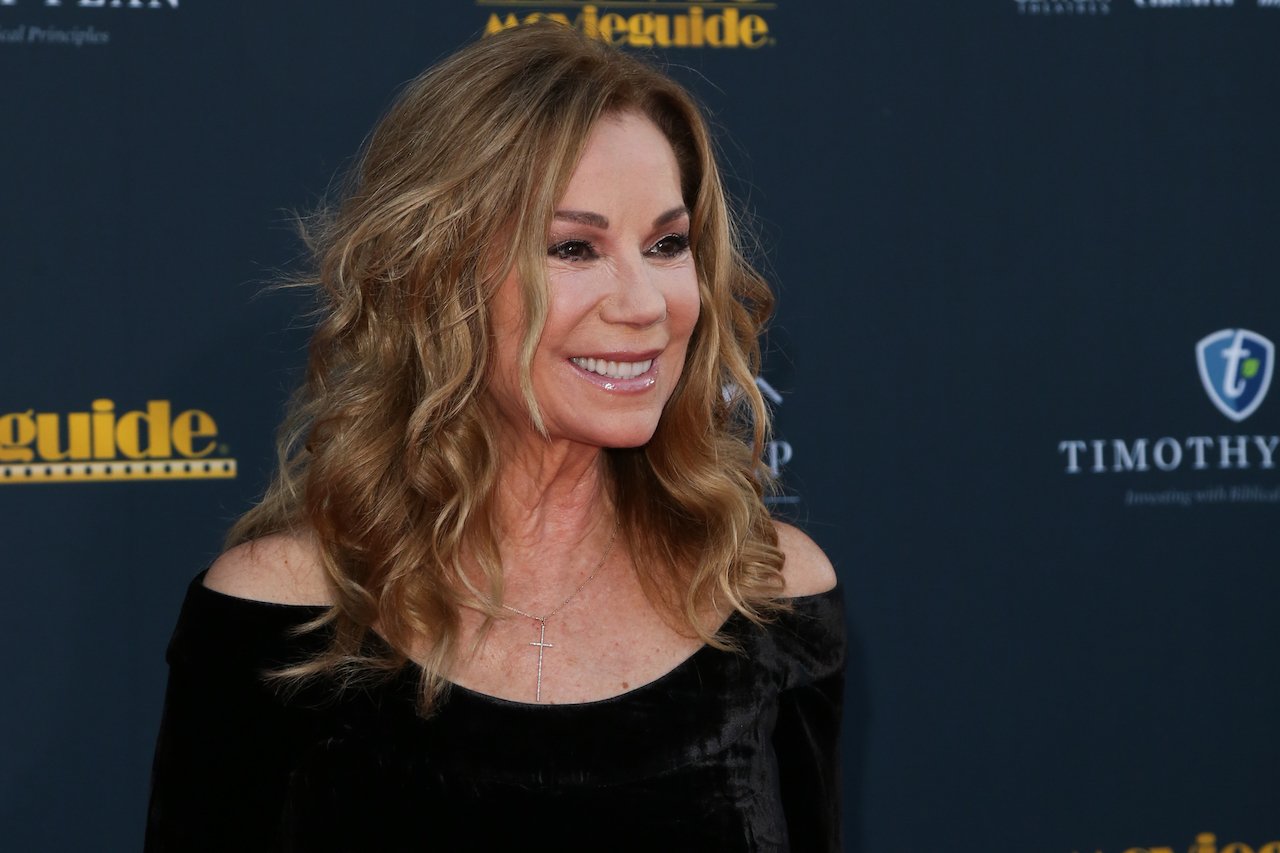 'Today Show' alum posted baby news on Instagram
Gifford took to social media on Dec. 13 with a picture of a message board announcing "Baby Gifford – June 2022" and a video of Cody and Erika from their wedding. Including the Bible verse James 1:17, the former Today Show star shared her excitement over her son and daughter-in-law's upcoming arrival.
"I am over a blue or pink moon!!!" she wrote on Instagram. "I don't care which. So so happy for you both, @mrsamerikagifford, and for our family. Praise our Living and Loving God!"
Fans were quick to congratulate Gifford and posted their well wishes. "What a blessing you have coming!! Congratulations to all of you! Praying for a healthy momma and baby.🙏🏻❤️🙏🏻," a follower wrote.
"Congratulations !!!🎉 🙌What a beautiful gift from God. Plus a beautiful Christmas gift for your whole family and Relatives," another commented.
"Thanks Be to God🙏🙏🙏 What a blessing and a gift. Get ready for one of the greatest experiences of your entire life❣️❣️❣️❣️❣️," one fan posted.
RELATED: 'Today Show' Alum Kathie Lee Gifford Talks (a Little) About Her New Relationship and Gives Marriage Advice: 'Know What You're Getting Into'
Cody Gifford and Erika Brown got creative with their special news
Gifford's was just about to launch her book tour for The Jesus I Know when she had a visit from Cody and Erika, along with her longtime friend Christine Gardner.
"Cody and Erika handed both of us something that was wrapped and asked that we please open at the same time," Gifford explained, according to People. "It was a two-sided frame and mine read, 'Can't wait to meet you Grandma' on one side and on the other was a photo of Cody and Erika holding their ultrasound."
The news didn't sink in for Gifford at first but when it did, she was overjoyed.
"It took a moment to crystalize to me that this was their baby which meant that it was my baby too," she remarked. "I freaked and ran to hug Erika and so did Christine. To which Cody said, 'What about me?' "
Kathie Lee Gifford says her kids are 'made for parenthood'
Gifford and her late husband, NFL legend Frank Gifford, took great pride in Cody and their daughter, Cassidy, and always celebrated their accomplishments. Even with her excitement, the former morning show star is keeping the spotlight on her son with the new addition to their family,
"It still hasn't hit me fully!" she shared. "It isn't about me at all. This was about celebrating with my son and his beautiful wife and their love for one another. This is a blessing from God in His way and in His timing."
RELATED: Kathie Lee Gifford Reveals What 'Most People Don't Know' About Kris Jenner
The NBC alum has noticed how both of her kids have a natural inclination toward parenting and is looking forward to seeing her son become a father.
"I have long believed just by watching my children with other children and babies for years now that they are both made for parenthood," Gifford said. "And I'm so grateful that they both chose partners who are equally so."