How Kelly Clarkson Plans to Spend Her First Summer Without 'The Voice'
The Voice coach Kelly Clarkson is ready for her summer vacation. Earlier this year, NBC revealed that the busy pop star and talk show host would not return to The Voice for the upcoming season 22. Clarkson herself did not directly address her exit from the singing competition, but she did admit to wanting a summer free of work obligations. Now, she's revealed exactly how she plans to spend her time off.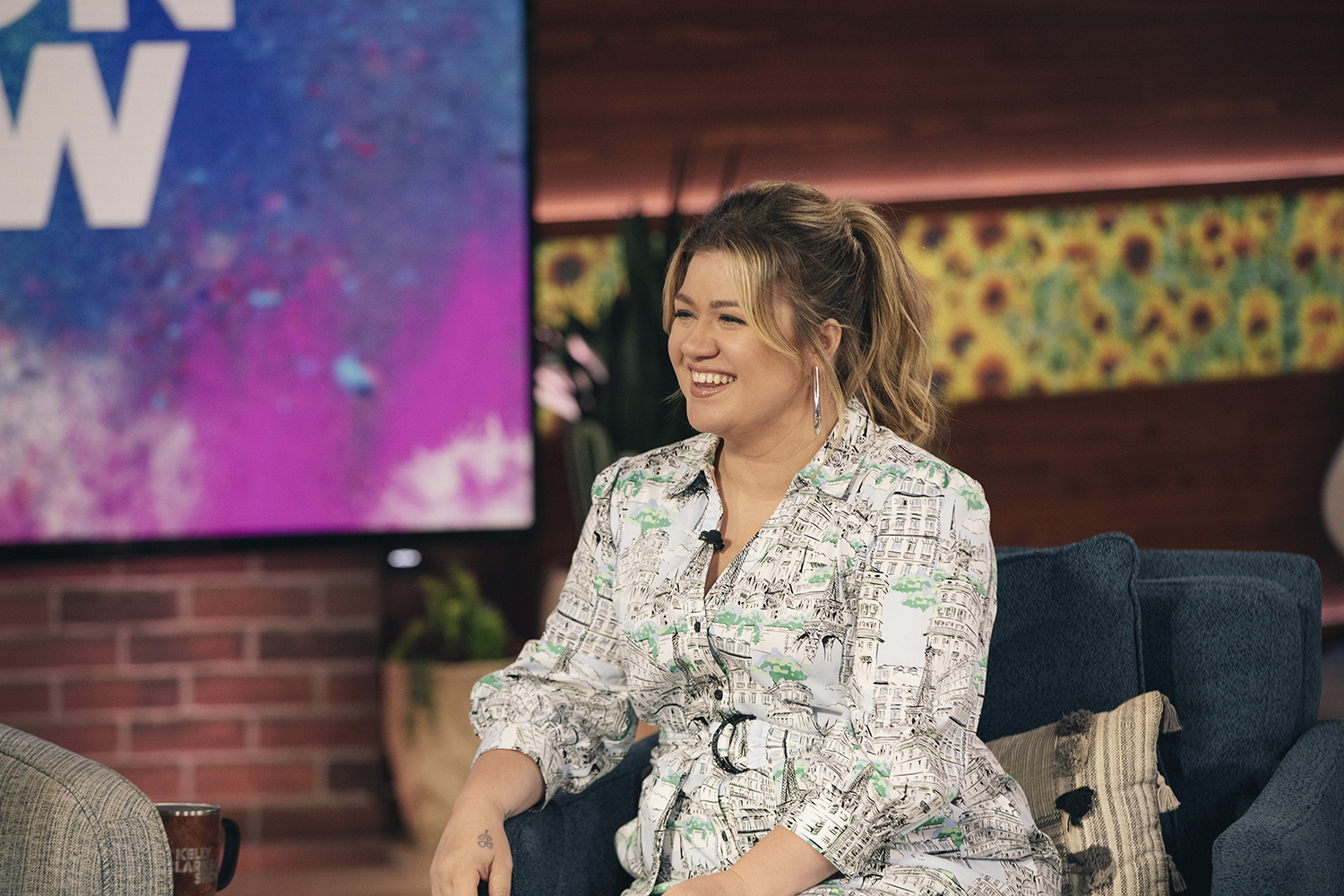 Why is Kelly Clarkson not on season 22?
Back in May, The Voice announced the return of coaches Blake Shelton, who has been with the singing competition since the beginning, and John Legend, who joined in season 16. Additionally, Gwen Stefani will return in season 22. The pop star and Shelton's wife previously coached in seasons 7, 9, 12, 17, and 19. She'll replace Ariana Grande, who coached once in season 21.
For the first time in eight seasons, Clarkson was not included on the roster. Since joining The Voice in season 14, the "Breakaway" singer has become a fan favorite coach and won four times, including her historic season 21 win with trio Girl Named Tom.
Thankfully, there doesn't appear to be a negative reason for Clarkson's absence in season 22. She simply wants some time off, as Clarkson admitted on The Elvis Duran Show.
"I literally said 'no' to everything this summer. I will not do anything this summer. Since I was 16 years old, I haven't had a summer off. This is my first summer off. I am taking time," she said, explaining that a break is her 40th birthday gift to herself.
Kelly Clarkson revealed how she'll spend her summer off from 'The Voice'
Now that the summer season is in full swing, Clarkson knows exactly how she wants to spend her break. She told E! News (seen above) earlier in June that it's going to be all about family time.
"I'm just gonna have time with my kids out on my ranch in Montana, and we're just gonna be doing nothing," Clarkson said. She shares an 8-year-old daughter, River Rose, and a 6-year-old son, Remington Alexander, with ex-husband Brandon Blackstock.
Clarkson clarified that she and her kids won't exactly be doing "nothing." They'll fill their time with fun activities they're usually too busy for.
"Like, you know, riding around on four-wheelers and taking picnics, and hiking and cooking and just doing fun stuff. So you know, scavenger hunts, that kind of stuff," the American Idol winner added. "Like stuff we love to do that we don't always have time when we're balancing and juggling everything."
Spending more time with her family is really what drove Clarkson to this break in the first place.
"I feel bad because things come up, but at some point, you know, you've just got to be able to, like, set the dates and say nothing will interfere with this time," she said. "Because it's precious, and especially for a single, working mom, like, it's exhausting, like you go to work and you come home. You're constantly on, like, doing something, and it's nice, you know?"
Who will replace Kelly Clarkson on 'The Voice'?
While Kelly Clarkson enjoys her summer break from The Voice, another singing competition alum will take her place: Camila Cabello. The singer made her debut on The X Factor USA as part of girl group Fifth Harmony. She continued a solo career after the band split and released her third studio album, Familia, in 2022.
Cabello also appeared on The Voice Season 21 as an adviser to John Legend's team.
"[Camila] has navigated a singing competition before and done very well on it," Legend told Extra at the time. "She was part of a group, and in this battle setting, where the artists are dueting with each other, that's a very important skill to have. And obviously, she's an incredibly successful artist and performer in her own right, and all the things she's learned throughout these years are going to be so important for our team."
The Voice Season 22 premieres this fall on NBC. Stay tuned to Showbiz Cheat Sheet for more updates.
RELATED: 'The Voice' Coach Blake Shelton Addresses His Retirement From Music: 'It's Coming'