How 'Killing Eve' Season 3's Meeting Between Eve and Villanelle Was Different From Past Seasons
'Killing Eve' Season 3 brought Eve (Sandra Oh) and Villanelle (Jodie Comer) together faster than usual. Showrunner Suzanne Heathcote explains why.
Killing Eve fans have been waiting for Eve (Sandra Oh) to come face to face with Villanelle (Jodie Comer) again. Given their last encounter, Eve was in no rush to see her again, but they are the two stars of the show so it is inevitable. Season 3's showrunner Suzanne Heathcote wanted to give them a different reunion this time. 
[Spoiler Alert: This article contains spoilers for Killing Eve.]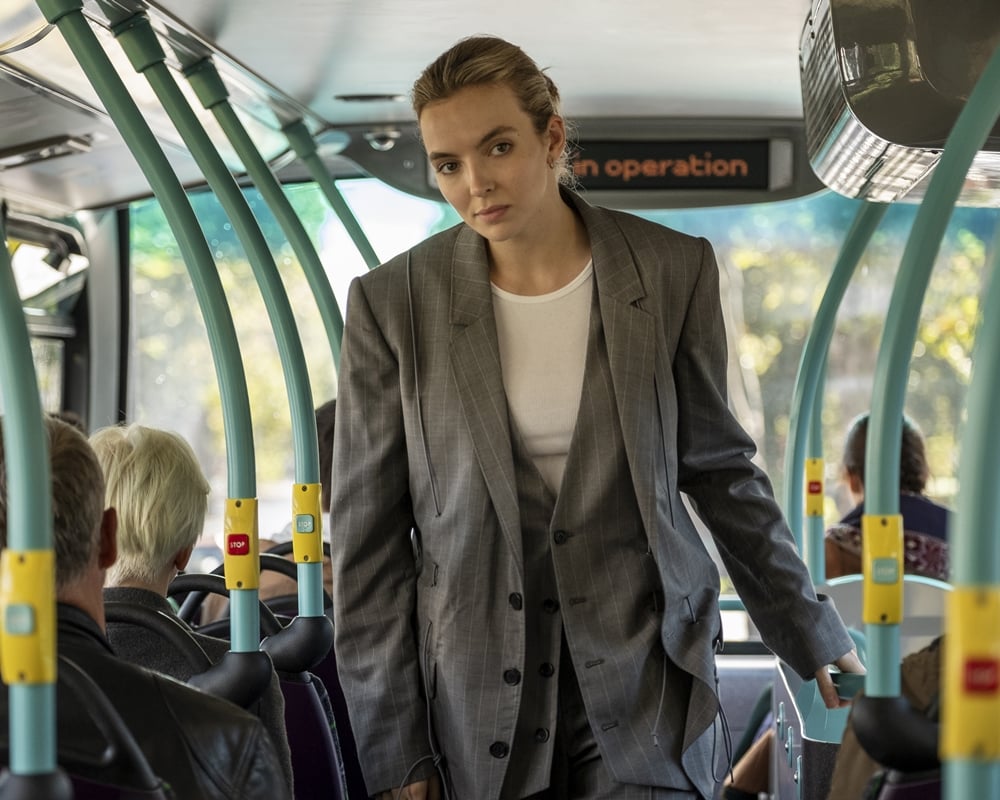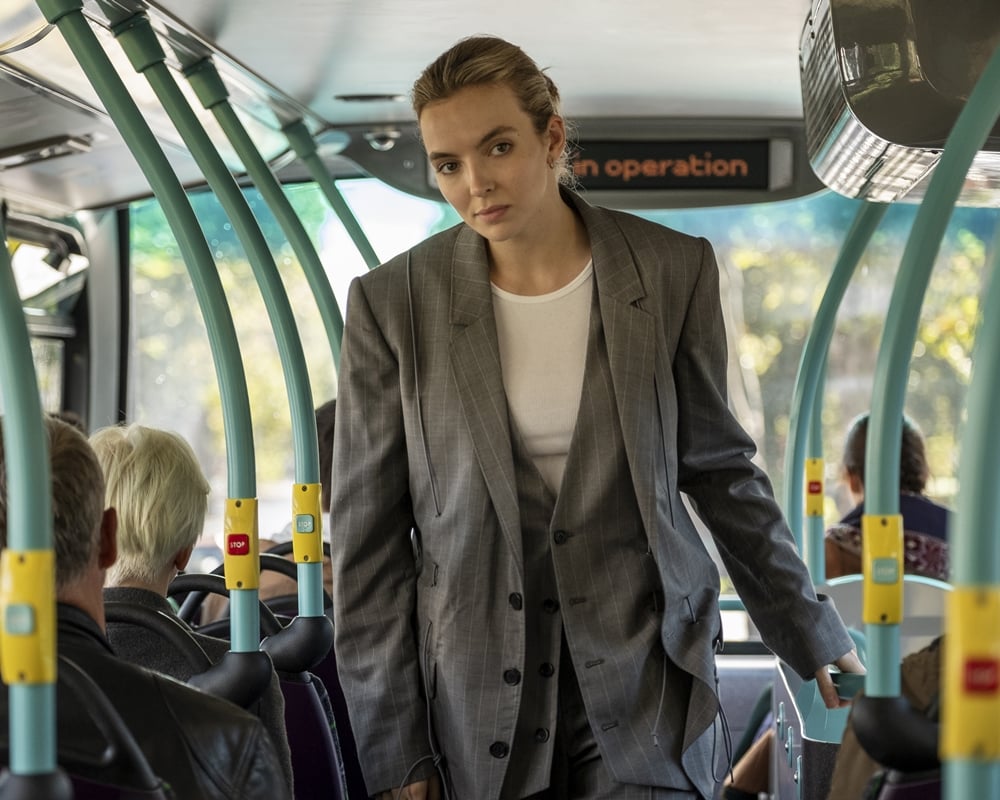 Heathcote spoke with Showbiz Cheat Sheet by phone on April 9 about the new season of Killing Eve. The third episode, "Meetings Have Biscuits," was when the two heroines (or heroine and anti-heroine) met again. Villanelle interrupted Eve's attempt to get away from spywork and lead a quiet life. Killing Eve airs Sunday nights at 9 p.m. on BBC America and AMC.
Have you noticed a pattern on 'Killing Eve'?
In Season 1, Eve was obsessed with Villanelle monitoring her from a distance. In Season 2, they had to work together. Did you notice that in both seasons, they met in the very same episode?
"The past two seasons, Eve and Villanelle have met in episode five," Heathcote said. "So I really felt, we really felt when we were talking about it, that it was important to surprise not just the audience but Eve, how to really disarm her and come at a moment when she least expected it."
She sure looked surprised on that bus with her hands flailing around, and then that kiss!
The 'Killing Eve' fans couldn't wait any longer for Eve and Villanelle to meet
Heathcote also showed a little mercy on Killing Eve fans by bumping up the inevitable meeting this season. Season 2 ended with Villanelle shooting Eve and leaving her for dead. Even though Eve lived, it would be cruel to deny the audience that confrontation. Viewers could only take so much of Eve working in a kitchen.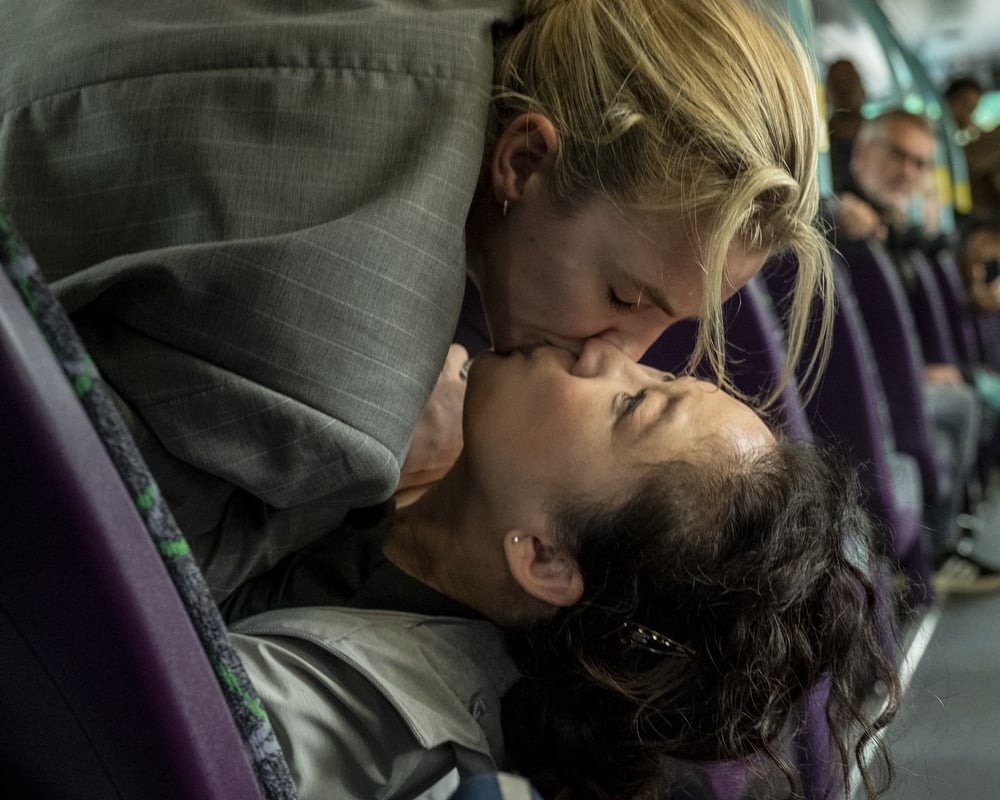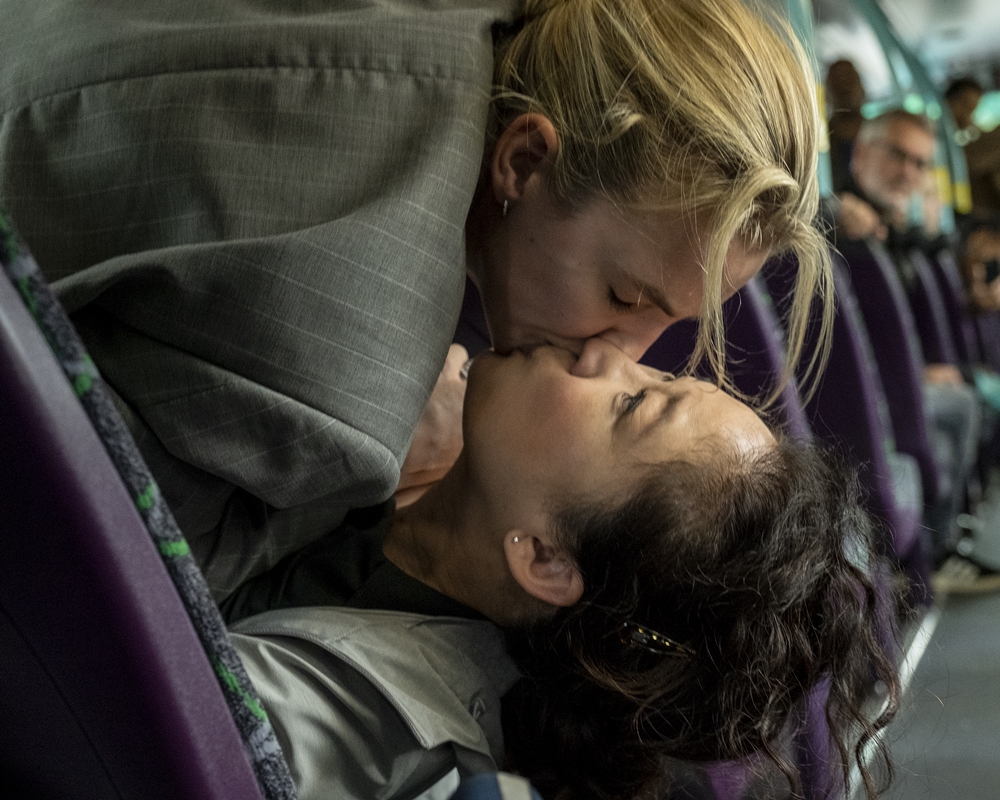 "I also feel like so much happened between those two characters," Heathcote said. "To have a very long period without them confronting each other in the season again, actually it was more interesting to really throw them together and to see what their visceral reaction to each other would be after so much that happened."
It's been longer for Eve and Villanelle than two hours
Audiences waited a whole year for season 3 of Killing Eve to premiere, although in screen time they only watched two episodes in which Eve and Villanelle were separate. Heathcote reminds viewers that season 3 takes place some time after the season 2 finale, so it's not like they saw each other again right away.
"There'd also been a time pass," Heathcote said. "There'd been six months between the second and third seasons so there's a considerable amount of time that passed for them. I think what's really important with season 3, well, on any show is that you're constantly surprising the audience."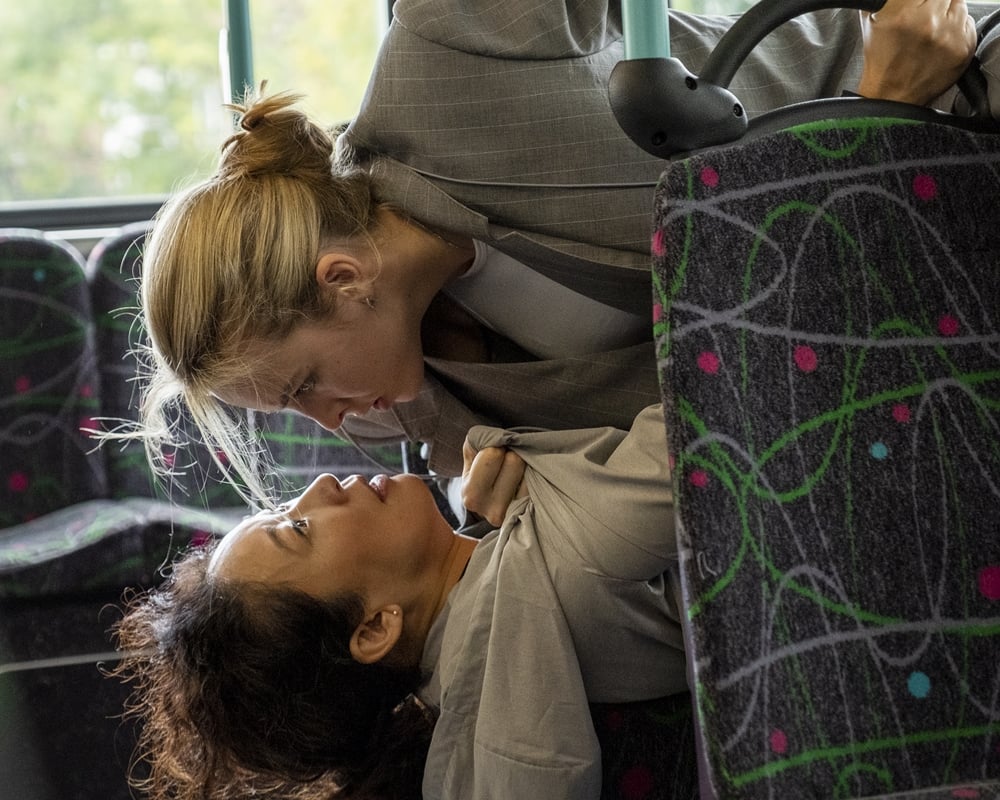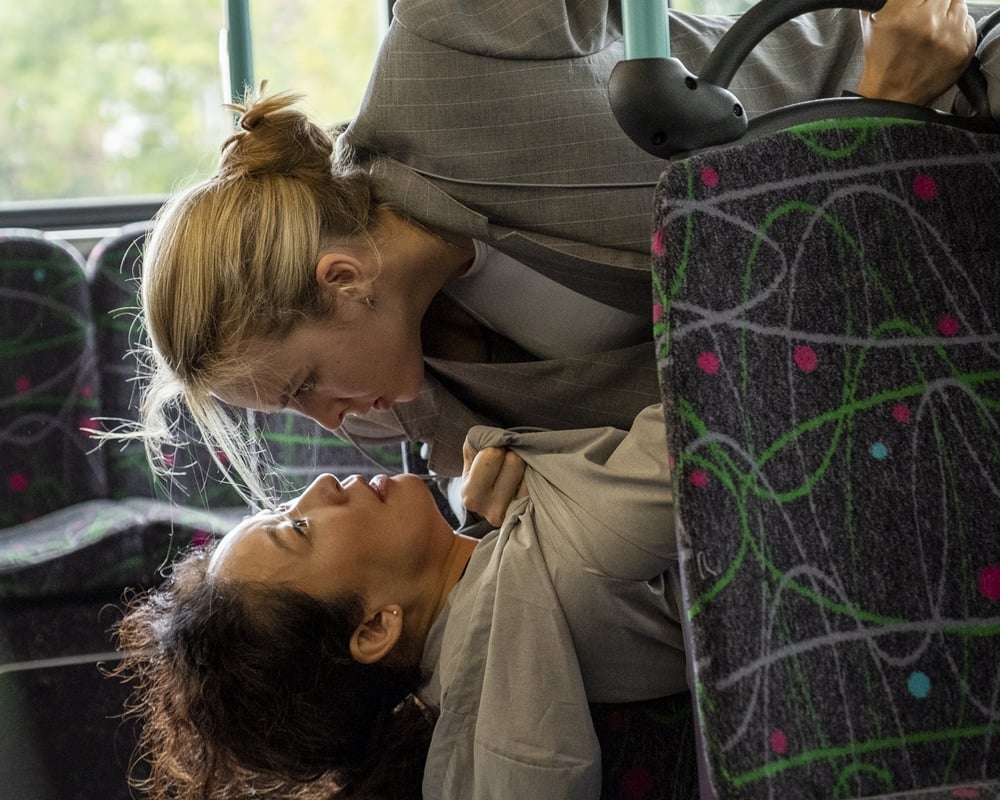 Heathcote has more surprises in store on Killing Eve and we'll have more with her after those episodes air.