How Kim and Kourtney Kardashian Protect Their Kids During 'KUWTK' Filming
The Kardashian-Jenners may have lived much of their lives in the spotlight but Kim Kardashian makes protecting her children a priority. She explained in a 2018 interview how she and her sister Kourtney Kardashian protect their kids when filming Keeping Up With the Kardashians and are careful about social media posts.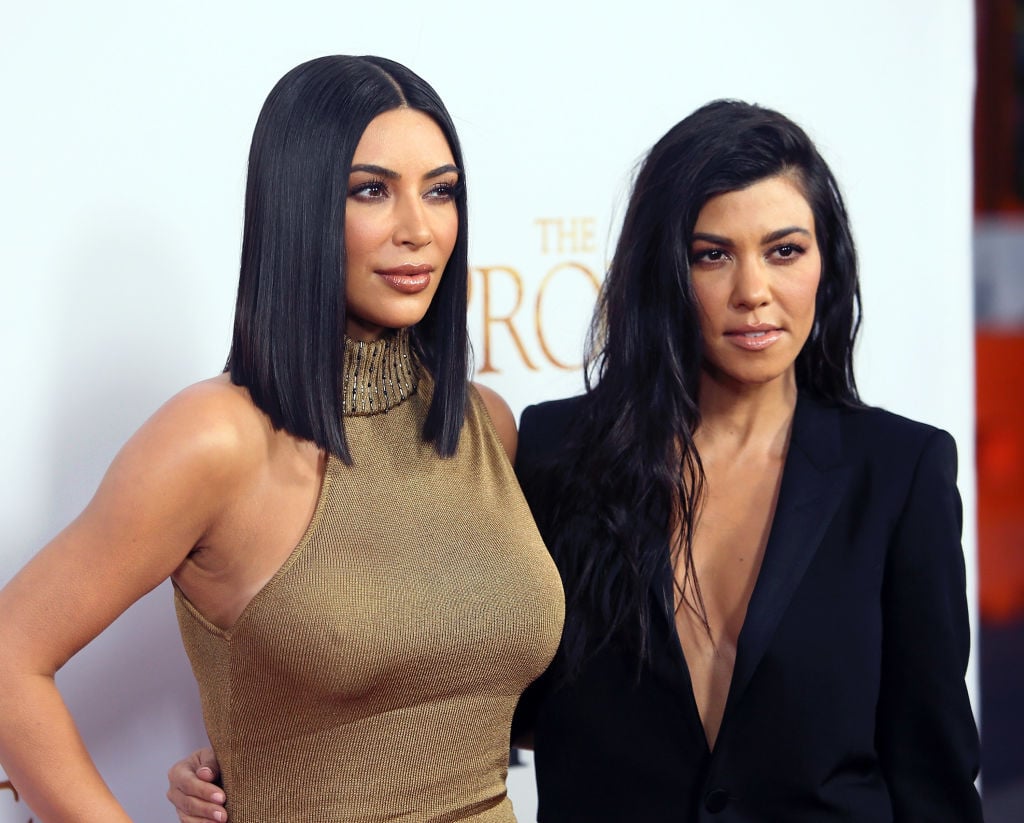 Kardashian West reveals her process with Kanye West
It's helpful to have a united front when making decisions about how much exposure her kids will have and that's exactly what Kardashian West and husband Kanye West do, she explained in a 2018 interview with Ashley Graham for her Pretty Big Deal podcast.
"I have a good balance, if our kids are ever on the show, Kanye has to view it, he has to approve it. We have a really good system. Sometimes I will send him a picture of the kids and then I'll see him post it, and I'm like 'I didn't want that posted.' Or he will say to me let's chill out on posting the kids for a minute. So we will have our moments and it changes all the time," Kardashian West shared.
Kourtney is also protective of her children
Kardashian West also discussed how her sister Kourtney manages the exposure with her three kids. "Kourtney will take some seasons where her kids aren't even on the show. It really all depends on how we're feeling, and if we're feeling like it's too much pressure… we're very in tune, we're very aware," she explained.
Fans of KUWTK saw some of that in action in season 17 of the series when Kourtney discussed her need for boundaries and wanted to take a break from sharing so much of her personal life with the cameras.
Kourtney explained that fans would see less of her on season 18 of KUWTK, telling Entertainment Tonight, "I just decided to spend more time as a mom and put more of my energy there."
"But I'm not saying goodbye. I think you'll have to see more of it on the new season, season 18. It isn't airing yet, but it's being filmed. Currently, in this room," she added.
Kim shared a crazy story about North
While Kim maintains that her kids are "normal," they definitely don't have the life of most average children. She explained during the podcast how North had an interesting conversation with her cousin, Penelope Disick. "I just recently told a story about how North asked why I was famous and what's fame. And that she and Penelope had a conversation where she said 'Do you know that you're famous?'"
Kim also shared how North went to a fashion camp and had to use magazine clippings that had members of her celebrity family. "Even in fashion school, I took North she did a fashion camp, and there were all these magazines on the table and you had to cut out your inspiration, and make a mood board, Kim shared. "And you know, Vogue is Kendall [Jenner] on the cover, and I think I was on a cover. So she was cutting out her aunts and I was just like, I need to break this down."