How Kim Kardashian Is Connected to the Garment Bag Robert Kardashian Took from O.J. Simpson's House
Kim Kardashian may have information about the mysterious garment bag that went missing from O.J. Simpson's house after Nicole Brown and Ron Goldman were found dead.
Since June 12, 1994, the world has been fascinated with the details surrounding the O.J. Simpson case. One aspect of the case involves a Louis Vuitton garment bag of O.J. Simpson's, Robert Kardashian, and Kim Kardashian. Find out why the garment bag may be a key piece of evidence in the case ahead.
The mysterious garment bag

The day after Nicole Brown and Ron Goldman were found dead, police and media swarmed Simpson's house. The media had cameras on his front gate where they could see whoever was going in and out of the house.

Months after the footage was shot, footage was discovered of Robert Kardashian, Simpson's friend, member of his legal team (only after renewing his law license for the case), and patriarch of the Kardashian family, leaving Simpson's house carrying a Louis Vuitton garment bag.

In the footage, Kardashian is seen hugging Simpson's secretary and engaging in a brief conversation. During that encounter, the garment bag is transferred from Simpson's secretary to Kardashian.

She leaves or goes out of the frame and Kardashian is seen standing with the garment bag at his feet or carrying it while he's outside Simpson's house surrounded by media and police.

What Kardashian said about the bag

Once the footage was discovered, part of Simpson's case became about this garment bag that hadn't been seen since the day after the murders in Kardashian's possession.

In 1996, Barbara Walters, who was working for ABC News at the time, interviewed Kardashian about the bag. He gave Walters his side of the story: "I went to O.J.'s house just to support him," Kardashian said in the interview. "I didn't know he was in Chicago. I just was standing there when he pulled up and walked right in."

"I was raised to be a gentleman, I walked over and I said 'let me hold that for you,'" Kardashian said.
"And then I walked up to the policeman standing guarding Rockingham and I said, 'I have Mr. Simpson's luggage.' And he said 'You can't come in.' I said, 'But it's his luggage will you take it?' And he said, 'No, you can't come in.'"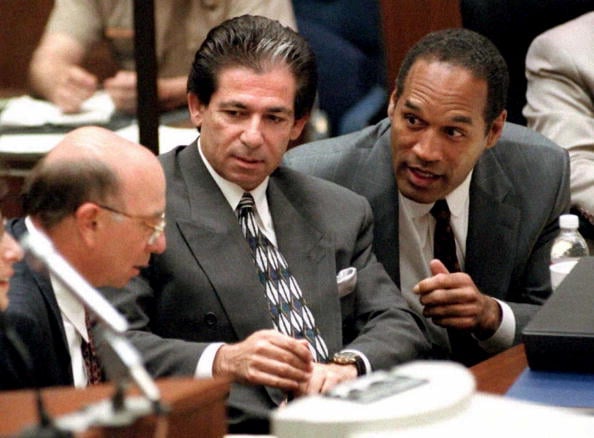 Kardashian went on to say that he took the garment bag home where it spent the night in the trunk of his car then ended up in Simpson's bedroom at the Kardashian house.

"The police could have taken it [the bag] at any time. They never sought to do so," Kardashian told Walters. "In fact when we turned it into the court 9 months later they still never did any tests to see if there was blood. I don't believe they really wanted to know the answer. I think it was better to leave speculation. And to let the public think there was something sinister about these bags."

What was in the bag?

The big question was and still remains, what was in the bag? Kim Kardashian has the answer. In an interview for the cover story of GQ magazine in 2016, Kardashian spoke about the infamous garment bag.

"That bag was sitting at my dad's house," Kim said. "I remember I went through it. The news was like, 'Where is this Louis Vuitton bag?' And I'm like, 'Oh, it's upstairs!'"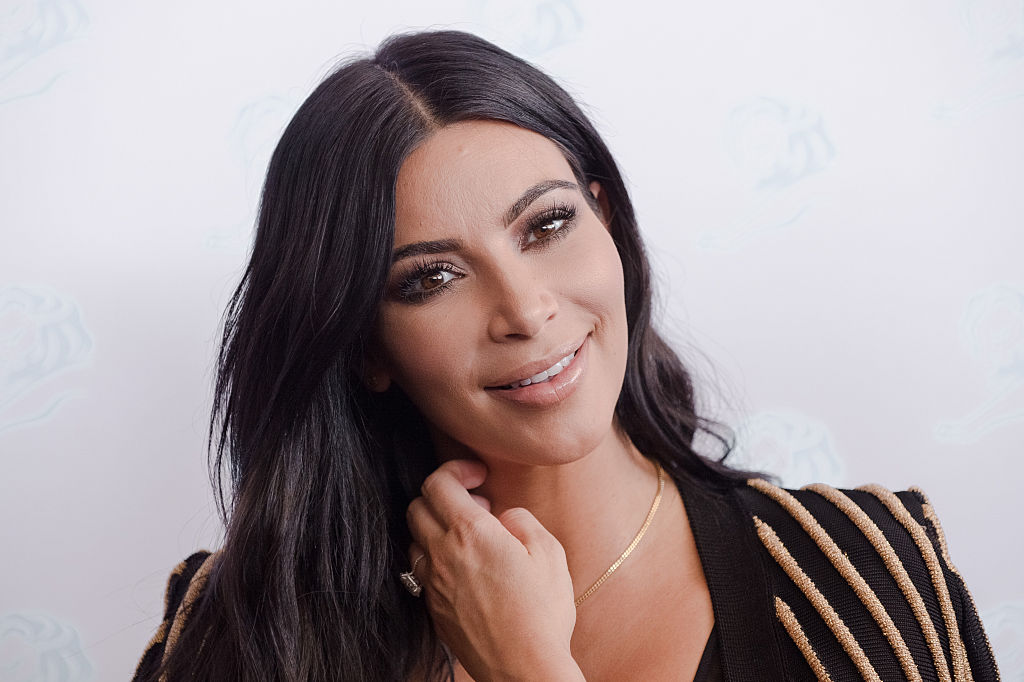 When asked if she really went through the bag, she replied, "Totally."
So, what was in the garment bag? "Just toiletries and clothes and golf clothes," Kim said. "Just random stuff. I'm pretty sure it's, like, still in—probably in my dad's storage."