How Kit Harington Helped Save Rose Leslie's Family Castle
Kit Harington and Rose Leslie tied the knot in June 2018 at Wardhill Castle in Aberdeenshire, Scotland. Wardhill has been in Leslie's family since the 11th century, but it's not the castle she grew up in. The Game of Thrones star spent her childhood at the family's other castle, Lickleyhead Castle in Insch.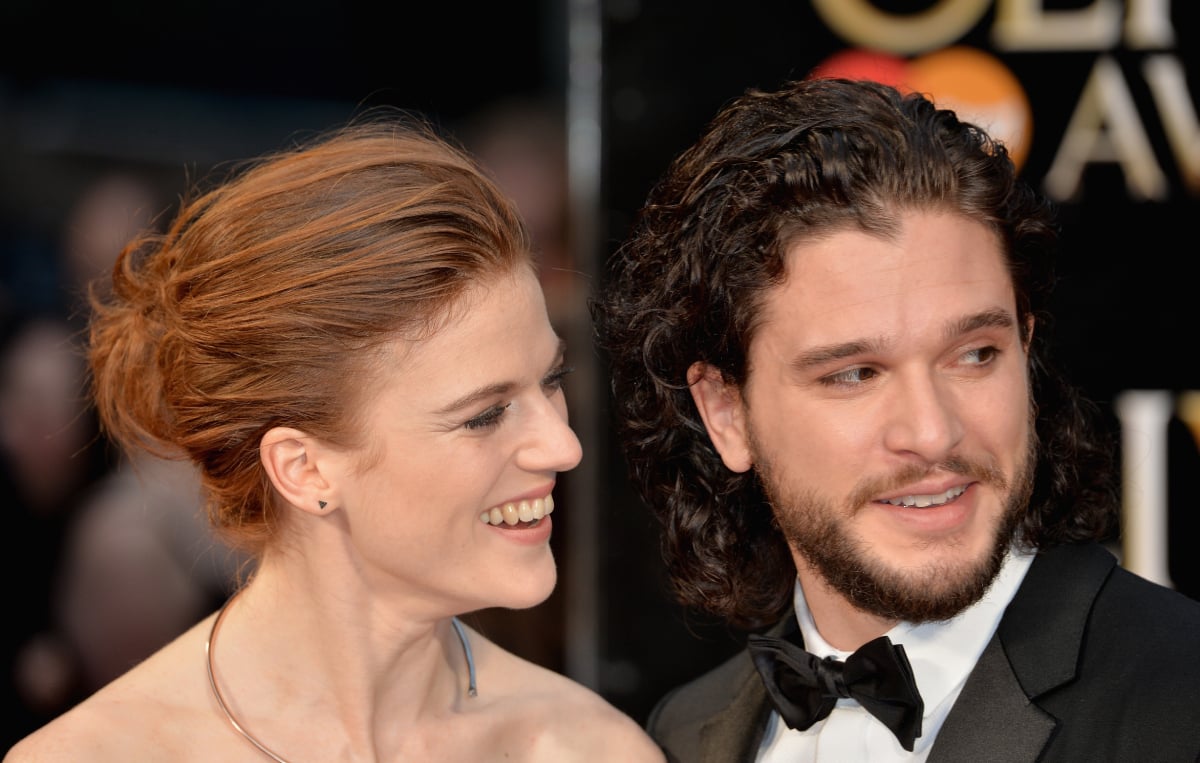 Kit Harington's wife Rose Leslie is closely connected to royalty
Growing up in a castle didn't make Leslie a princess, but she is connected to actual royalty. She was raised in Lickleyhead Castle because her father is the Aberdeenshire Chieftain of Clan Leslie.
Leslie's mother also has noble ties because she comes from Clan Fraser. The Game of Thrones star — whose full name is Rose Eleanor Arbuthnot-Leslie — is connected to Charles II. Her maternal great-great-grandfather was Simon Fraser, 13th Lord Lovat, and descendant of Charles II of Scotland and England.
Rose Leslie's dad got into financial trouble
According to The Scottish Sun, Lickleyhead Castle is thought to have been built by the Leslie clan around 1560. But after being in the family for nearly five centuries, the property was seized when Rose's dad Sebastian Arbuthnot-Leslie found himself in some financial trouble.
The castle — which was once on sale for £1.3million — was repossessed and sold for £650,000 after a loan company sued Sebastian in an attempt to recover debts. Instead of asking his daughter and son-in-law to help him, he says he deliberately chose to have the seven-bedroom home taken away to "make a point."
Kit Harington's father-in-law claims corruption in the Bank of Scotland
Sebastian claims that he is one of 3,000 victims of the Bank of Scotland and HBOS, who he says tried to set him up for money laundering. Rose's dad is an independent councillor who used to be with the Tories. But they suspended him over an unpaid council tax bill.
His plan was to stand as a Westminster candidate for the Brexit Party. But he says that someone with "direct access to the Russian central bank" put £238,000 into his bank account to sabotage his campaign. The Bank of Scotland and HBOS have denied Sebastian's claims.
RELATED: 'Game of Thrones' Stars Kit Harington and Rose Leslie's Most Romantic Moments
"The £238,000 was put into my account by someone presumably hoping I wouldn't spot it so they could accuse me of money laundering. It was a set-up to try and get me," Sebastian claims.
Sebastian Arbuthnot-Leslie admits Kit and Rose did help him out
Kit and Rose were ready to help Sebastian save the Leslie family castle, but he says he had to let it go.
"I had to reveal this level of corruption that exists within the Bank of Scotland. We needed to fight this and that's why it went to the wire and why it's done so much harm to the family," Sebastian explained.
He also revealed that Rose and Kit did help him financially after he lost the castle, but he wouldn't say how much they gave him.
Kit Harington's father-in-law says it was difficult to ask for money
Sebastian claims that the alleged criminal plot from the Bank of Scotland has ended up costing him nearly £5million. He admits that it was difficult asking his daughter for money. But he says that Rose and Kit were "very generous."
As for Wardhill Castle, that is still in the Leslie family. It's also been transformed into a wedding venue with newly-decorated bedrooms and modern bathrooms. The castle can be rented out for up to 16 guests. But it costs up to £5,500 for a weekend stay.
RELATED: Rose Leslie Kicked Kit Harington Out of Their Home For 1 Reason That 'Game of Thrones' Fans Can Totally Relate To
The castle has its own butler that charges guests £200-a-day. The house chef will cook menus of up to £70 per person. And, a bag-piper can be hired on request.
All eight seasons of Game of Thrones are available on HBO Max.