How Kristen Bell Helped Dax Shepard With His Relapse
Dax Shepard has come clean that he had a relapse after 16 years of sobriety. In fact, he's had several since 2012, and Shepard credits his wife, Kristen Bell, with helping him through each one. Shepard hosts the Armchair Expert podcast where he usually interviews celebrities. He devoted an episode Sept. 25 to speaking about his struglges with his audience.
The first time Dax Shepard relapsed, Kristen Bell helped him control it
Shepard said his first relapse came in 2012, when he was coping with injuries from a motorcycle accident and the death of his father. Doctors gave him a prescription for painkillers, with with the caveat that Bell would monitor his usage.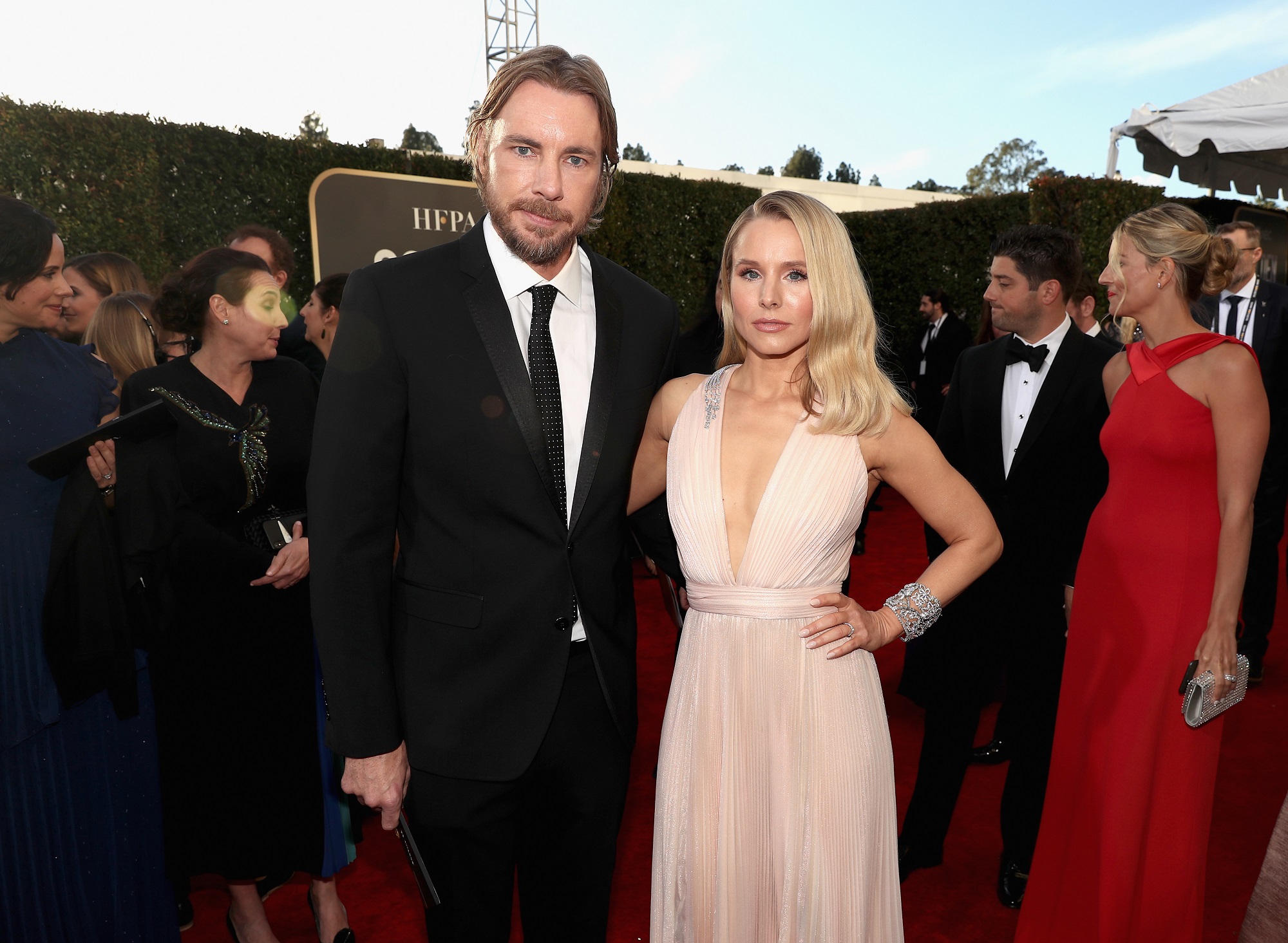 "I immediately called my sponsor and said, 'I'm in a ton of pain, I have to work all day and we have friends that have Vicodin.'" Shepard said. "He said, 'Okay, you can take a couple Vicodin to get through the day of work but you have to go to the doctor and you have to get a prescription, and you have to have Kristen dole out the prescription.' I had a prescription for Vicodin that Kristen was administering. No problem yet."
Dax Shepard was on his own visiting his dying father 
Shepard flew home in the fall of 2012 to care for his father. During one visit, he took some of his father's Percocet.
I give him  a bunch of Percocet and I go, 'I have a prescription for this and I was in motorcycle accident and I'm going to take some too.' So I took Percocet and my dad and I sat in his living room and stared at the lake. We had so little in common, so much friction but the number one thing we had in common was we were both f*cking addicts. We had never used anything together and we sat there stoned and looked at the lake. In that moment I felt elation and I was just happy. Then I dropped him off at the hospital.

Dax Shepard, Armchair Expert podcast, 9/25/2020
Guilt followed soon after.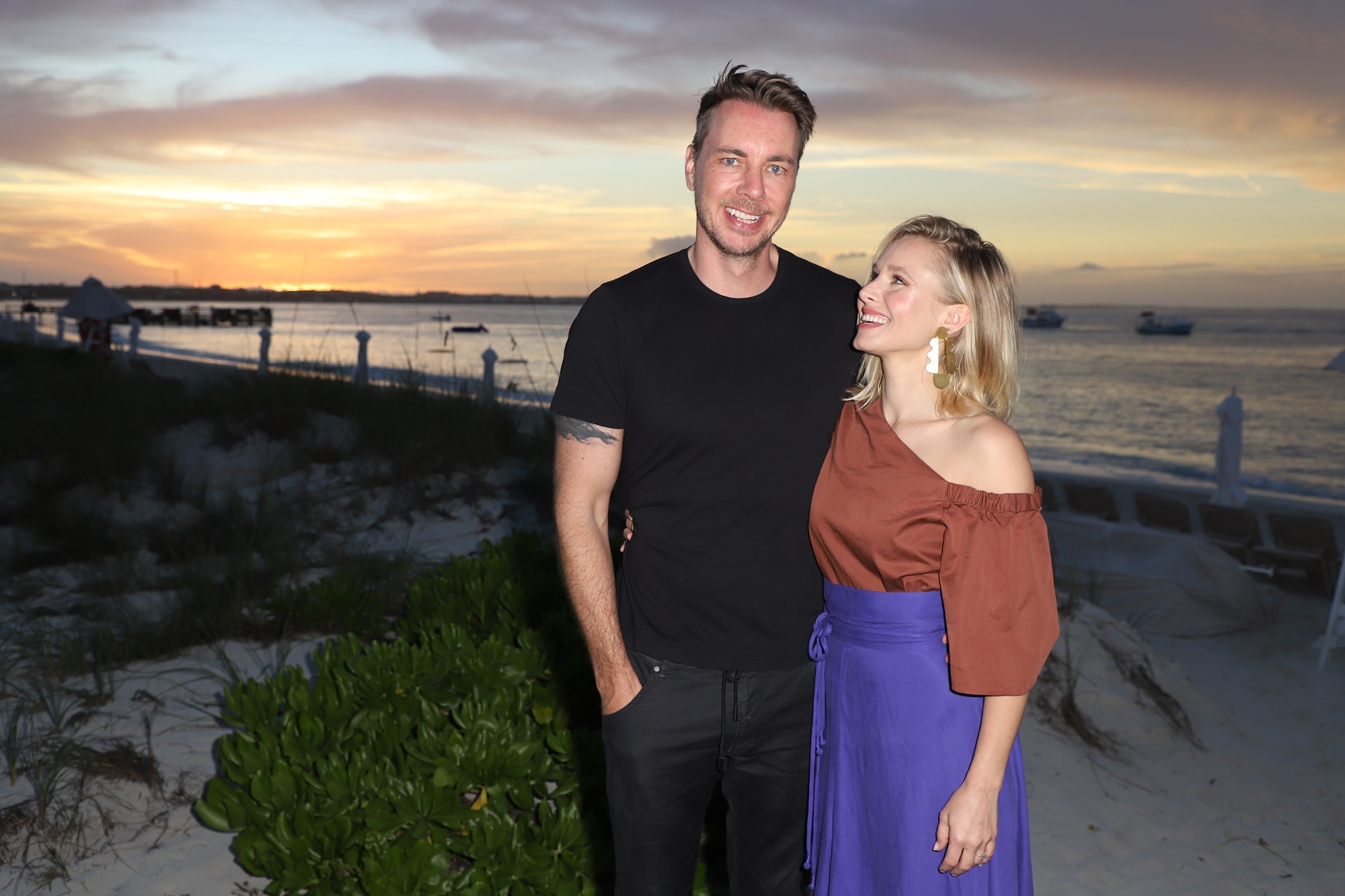 "I started panicking a bit that I had done that," Shepard said. "I was wondering if that's a relapse and oh no, eight years is gone. I probably took twice of what my other prescription was. Initially, I think I took exactly what my prescription was, but then the second I felt them I took a second dose of them."
Kristen Bell helped Dax Shepard through the 2012 relapse
Bell surprised Shepard with a visit at the hospital the day after his relapse. After a visit with his father, Shepard came clean.
"On the ride from the hospital home, I start crying," Shepard said. "I say I relapsed, I took blah blah blah. She's like, 'You clearly need to call someone in AA but I would say you're f*cked up from this accident, you got high with your dad, keep it moving. You don't need to redefine. You didn't lose eight years.' Which was really comforting and of course telling her was really comforting."
Subsequent injuries escalated Dax Shepard's Vicodin addiction
An avid motorcycle rider, Shepard sustained more injuries and underwent surgeries in the ensuing eight years. He was allowed Vicodin prescriptions, with Bell controlling the dosage. However, Shepard admitted he often skipped his nighttime dose so he would be able to take double in the morning. When the prescription ran out, Shepard says he started buying pills himself.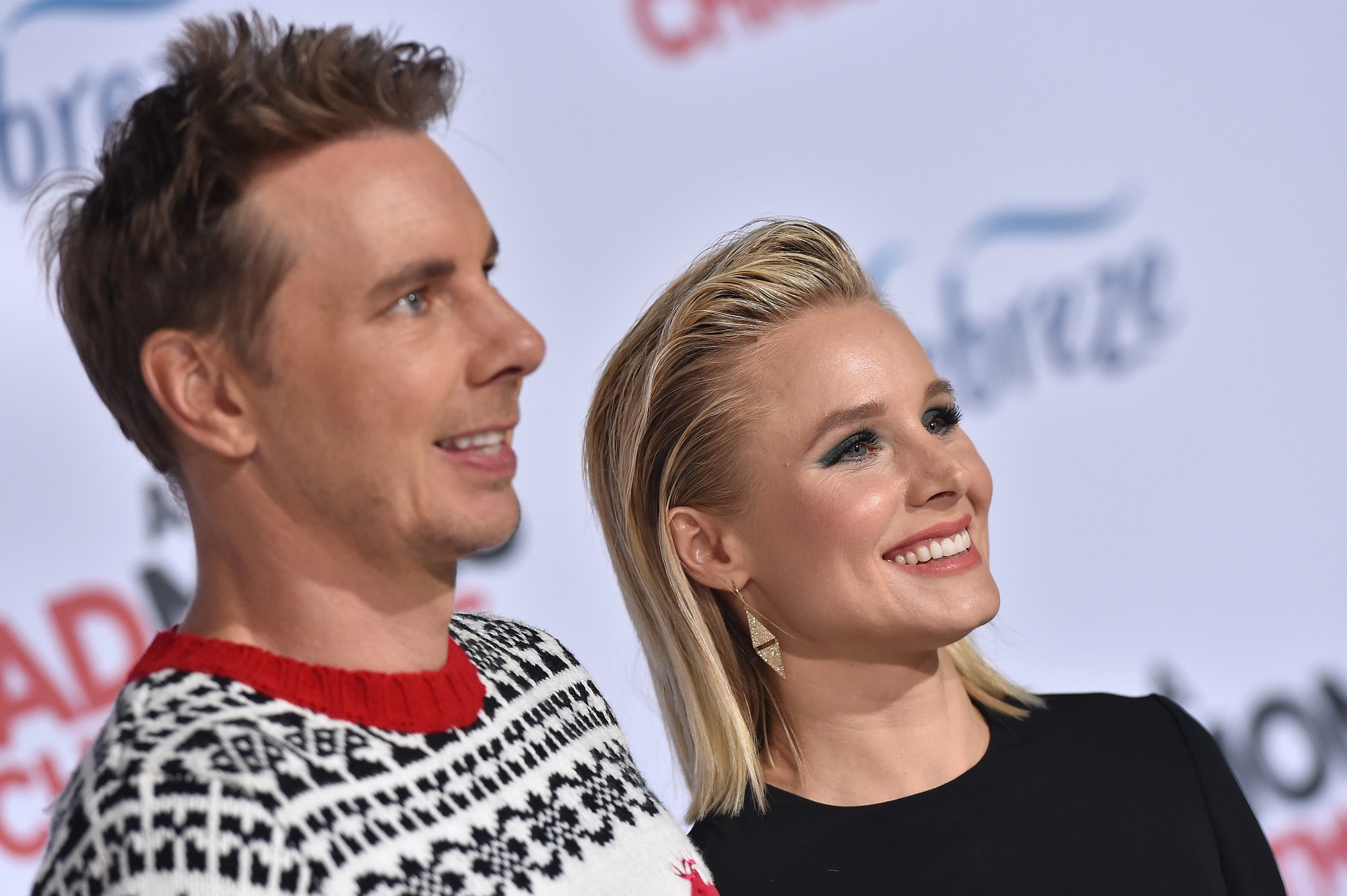 Shepard told Bell and his Armchair Expert cohost Monica Padman he'd been using again and gave Bell the rest of his stash. Then he went to meetings. 
"I'm so grateful that you and Kristen are people I would feel safe to ask for help from," Shepard said. "I'm so grateful I have you guys in my life." 
Shepard still has not had a drink of alcohol or used cocaine in 16 years. He said Sept. 22 was day one of his new sobriety.