How Kylie Jenner Felt About Jaden Smith and Jordyn Woods' Friendship
Jaden Smith's friendship with Kylie Jenner and Jordyn Woods was greatly affected when they decided to part ways in February 2019. 
Jenner and Woods were seemingly inseparable for several years. The two became friends at a young age and navigated Jenner's massive popularity together. Once commenters romantically linked Woods to Khloé Kardashian's ex-boyfriend, Tristan Thompson, she ended her relationship with Jenner and focused on her businesses and other friends.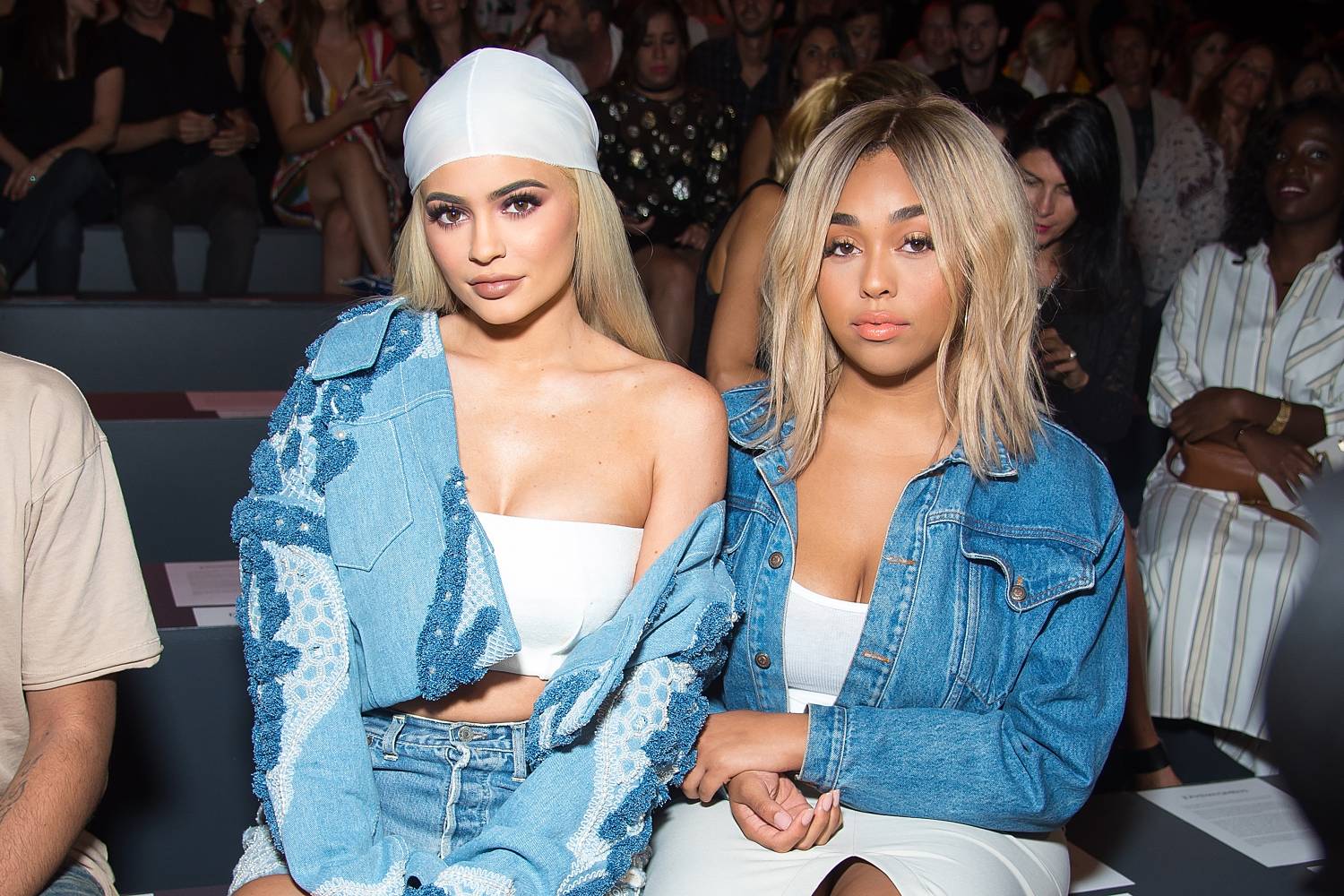 Before their fallout, Jenner and Woods spent time with Smith on several occasions. However, Woods and Smith had a more profound connection that spanned decades.
Kylie Jenner joked about being jealous of Jaden Smith and Jordyn Woods' friendship
Jenner and Woods used social media often to display their friendship to their fans. They shared multiple photos of each other on their Instagram and Twitter pages and Jenner's YouTube page. In July 2018, Jenner released a Q&A video featuring herself and Woods. While sipping on iced coffees, the two friends reminisced about the times they shared, and Jenner answered personal questions about her daughter, Stormi Webster. 
RELATED: Jordyn Woods Said She's 'Very Positive' About Her Body Image Before Creating Her OnlyFans Account
During the Q&A, Jenner and Woods discussed how they met. Jenner explained that it was Smith who introduced them when they were barely teenagers. She also jokingly rolled her eye when she mentioned that Woods and Smith have a close bond. 
"She's known Jaden, like, her whole life, and I met him in middle school," Jenner said of Woods. "They were best friends; they still are—whatever."
Kylie Jenner and her family were reportedly 'disgusted' by Jordyn Woods' interview with Jaden Smith's mother, Jada Pinkett Smith
Jenner and Woods' friendship made headlines in February 2019. Reports surfaced that Woods cheated with Thompson without Kardashian's knowledge. After several weeks of speculation about Woods and Thompson's relationship, Woods appeared on Red Table Talk, hosted by Smith's mother, Jada Pinkett Smith. Since Woods has a longstanding relationship with the Smiths, she said she felt safe telling her side of the story on the platform. Woods claimed Thompson kissed her as she was leaving his house, but they never slept together. 
RELATED: Why Kylie Jenner And Travis Scott Are Living Their Lives 'Mostly Separate' These Days
According to E!, several members of the Kardashian-Jenner family were upset at Woods. They reportedly felt betrayed by the model for speaking out against the rumors she endured at the cheating scandal's height. 
"She has taken a bad situation and made it worse by concocting this fake story to try and make herself look better," an insider shared. Everyone in the family is more furious now than ever.
They are disgusted that she would give an interview and try to make herself look good. It didn't work at all. This has made it worse. They will never work with her or have anything to do with her ever again."
Jaden Smith was 'neutral' and didn't choose sides between Kylie Jenner and Jordyn Woods when they stopped being friends
When Jenner and Woods decided to part ways, some of their mutual friends chose sides in the fallout. Jenner's best friend, Stassie Karanikolaou, was friends with the Kylie Cosmetics founder and Woods at one point. Although Karanikolaou invited Woods to her party in 2019, Jenner fans know she's closer to Jenner. 
RELATED: Jordyn Woods Says She Was Able To 'Let Go' After Tristan Thompson Cheating Scandal When She Took Responsibility
Smith was one of Jenner and Woods' mutual friends who didn't pick a side when they dissolved their friendship. According to Hollywood Life, Smith wanted to stay as far removed from the scandal as possible since he's close to both Jenner and Woods. 
"Jaden is staying neutral in the feud between Jordyn and Kylie Jenner," a source shared. "[He is] the kind of guy who stays away from drama, and since this has nothing to do with him, he's staying out of it."