How Kylie Jenner Is Handling Life as a Single Mom After Travis Scott Split
The flame between Kylie Jenner and Travis Scott has officially burned out. After spending a little more than two years together, the couple split up in September 2019 and went their separate ways.
The Kylie Cosmetics founder is now a single mom to their daughter, Stormi Webster. And while it admittedly has not been easy, Jenner is making it work. Here's what life has been like for her now that she's a single mom.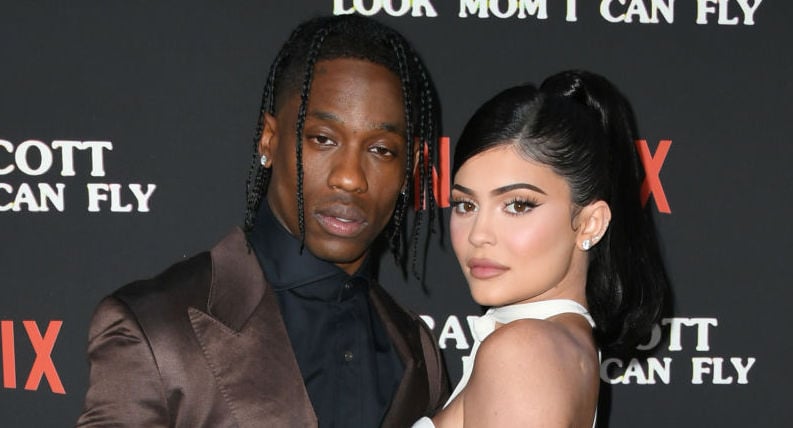 A quick recap of Kylie Jenner and Travis Scott's romance
Jenner and Scott began dating after meeting at Coachella in April 2017. When the festival ended, Jenner boarded Scott's tour bus and traveled around the country with him. After a few weeks together, according to Scott, they conceived their daughter.
The pair welcomed Stormi on Feb. 1, 2018 after keeping Jenner's entire pregnancy a secret. Three days later, the Life of Kylie star announced on social media that she'd given birth.
"Going into it I was, like, nervous and scared," Scott said of becoming a father in a November 2018 appearance on The Ellen DeGeneres Show. "You know, we were just both, like, young. But when you first have a baby in your arms, it's just, like, it's uncontrollable."
Scott and Jenner's relationship lasted until September 2019. Multiple outlets reported on Oct. 1, 2019 that they had split "weeks" earlier after allegedly failing to agree on settling down and having another baby.
Scott seemed to confirm those rumors in December when he released a song called "Gatti," in which he raps: "Duck away, she wanna lay up and hibernate/I took a chance, it's a lot to take."
Inside Kylie Jenner's life as a single mom
You might think things would be a little tough for Jenner, considering that she runs multiple businesses and has so many things that demand her attention. But on Jan. 5, a source told HollywoodLife that Jenner "hasn't at all struggled as a single mom."
"She's thriving and though she has help from nannies, she is very hands on, changing diapers, and taking Stormi to the local park," the source continued. "She's spotted often walking Stormi in her toy cars or a stroller in her neighborhood with a bodyguard multiple times a week."
The source also noted that Jenner takes her daughter "practically everywhere" and "hasn't left her for more than a night or two yet."
"She's an amazing mother and does everything for her daughter including bringing her into her offices regularly and if she needs to take a call or jump in a meeting, her staff will watch her," the insider continued. "Everyone's just used to it by now and knows if you see Kylie, you see Stormi, too. She's just the happiest little girl and always smiling. Stormi truly is her best friend."
Travis Scott helps out, too
Don't get it twisted — Scott is very much in the picture. He and Jenner reportedly have a custody agreement that allows him a fair share of time with Stormi. The trio also continues to spend time together as a family.
"It's not been awkward between Kylie and Travis at all," a source told Us Weekly in October. "There's no animosity, no ill will or any negative feelings at all right now. They are both putting aside any romantic differences to be the best parents in the world for their daughter. Kylie has followed in the same footsteps as her sisters Khloé and Kourtney [Kardashian] in that respect."
We're glad that they're being so mature and can see the bigger picture. Keep it up, guys.