How Kylie Jenner Says Her Body Changed After She Gave Birth To Stormi Webster
Kylie Jenner had a challenging time snapping back after giving birth to her 2-year-old daughter, Stormi Webster. 
The Kylie Cosmetics founder has been in the spotlight since Keeping Up With the Kardashians aired in 2007. Throughout her fame, Jenner's body has been a topic of discussion, and she's had her fair share of plastic surgery rumors. Jenner typically uses her family's show or other outlets to open up about different moments in her life.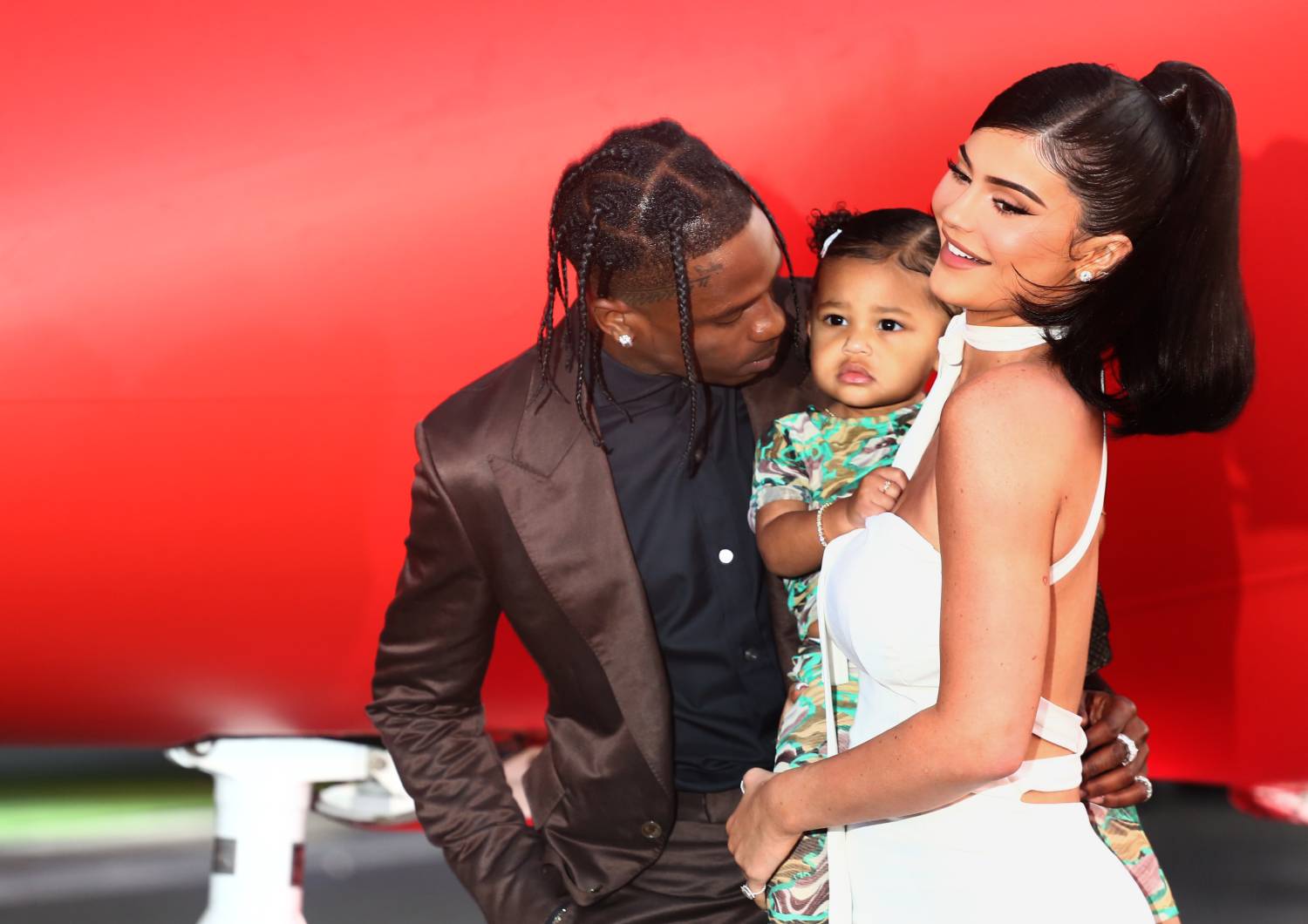 Kylie Jenner said it was 'a challenge' seeing the way her body changed after giving birth to Stormi Webster
Jenner revealed she and Travis Scott were expecting their first child in 2018. Before she officially confirmed her pregnancy, Jenner kept it from her followers until several weeks before Stormi's birth. Once Stormi arrived, however, Jenner gushed about her baby and motherhood on social media.
Although Jenner loves Stormi and being a mom, she admitted her body underwent multiple changes after Stormi's birth. In a Q&A on her YouTube channel with Jenner's former best friend, Jordyn Woods, Jenner said her ability to "bounce back" after the baby was difficult for her in multiple ways. 
"I feel like people think that I like, bounce back super fast, which I guess I did and that I'm just, 'Oh, it's just, everything's so perfect,' and people like, can get the wrong idea on Instagram sometimes," Jenner told Woods about her post-baby figure. "Especially at such a young age to see your body go through such a change, and it is physically, mentally, and emotionally a challenge."
Kylie Jenner said this body part became 'three times' its average size after she gave birth to Stormi Webster
Before she got pregnant, reports often discussed Jenner's body changes.  Social media commentators inquired about Jenner's famous lips and how she acquired them. Jenner also allegedly had a nose job early in her career. 
While Jenner didn't use her Q&A to answer any plastic surgery questions, she did say one particular body part significantly transformed after she had Stormi. Jenner said she developed bigger breasts almost instantly. Although the new look was an adjustment for Jenner, she has no complaints about how Stormi came into the world. 
"It's also a beautiful thing, and I had, like, and it was such a great pregnancy and birth, and like, I'm so happy, and I would have done the same thing over again but like, you know, my boobs are definitely like, three times the size, which bothers me," Jenner said. "I have like, stretch marks on my boobs. I feel like, you know, my stomach isn't the same, and my waist is the same, and my butt's bigger, and my thighs are bigger, like everything."
Kylie Jenner changed her diet around after giving birth to Stormi Webster
In March 2019, Jenner's fans noticed a change in her body. She had seemingly snapped back into her old physique. Jenner opened up about the lifestyle changes she made to get the body she desired on Instagram Live. The reality star told her fans that while she used to rely on genetics for her famous body, but needed to find a different method once she had Stormi. 
"It's all about diet for me," Jenner shared. "I'm naturally just a really skinny person. But not like Kendall. She's naturally, like model status. But yeah, I've always had a really flat stomach, but I never felt like it went back to what it was before Stormi until recently, and I feel like it has a lot to do with diet."