How Lamar Odom Feels About Kim Kardashian West and Kanye West's Divorce
As Kim Kardashian West and Kanye West remain silent regarding the end of their seven-year marriage, that hasn't stopped other celebrities from commentating. Kim filed divorce documents on Feb. 19 seeking joint legal and physical custody of their four children, but not much else is confirmed from the estranged pair. Regardless of what happens, Kim's former brother-in-law Lamar Odom wishes both she and Kanye the best outcome.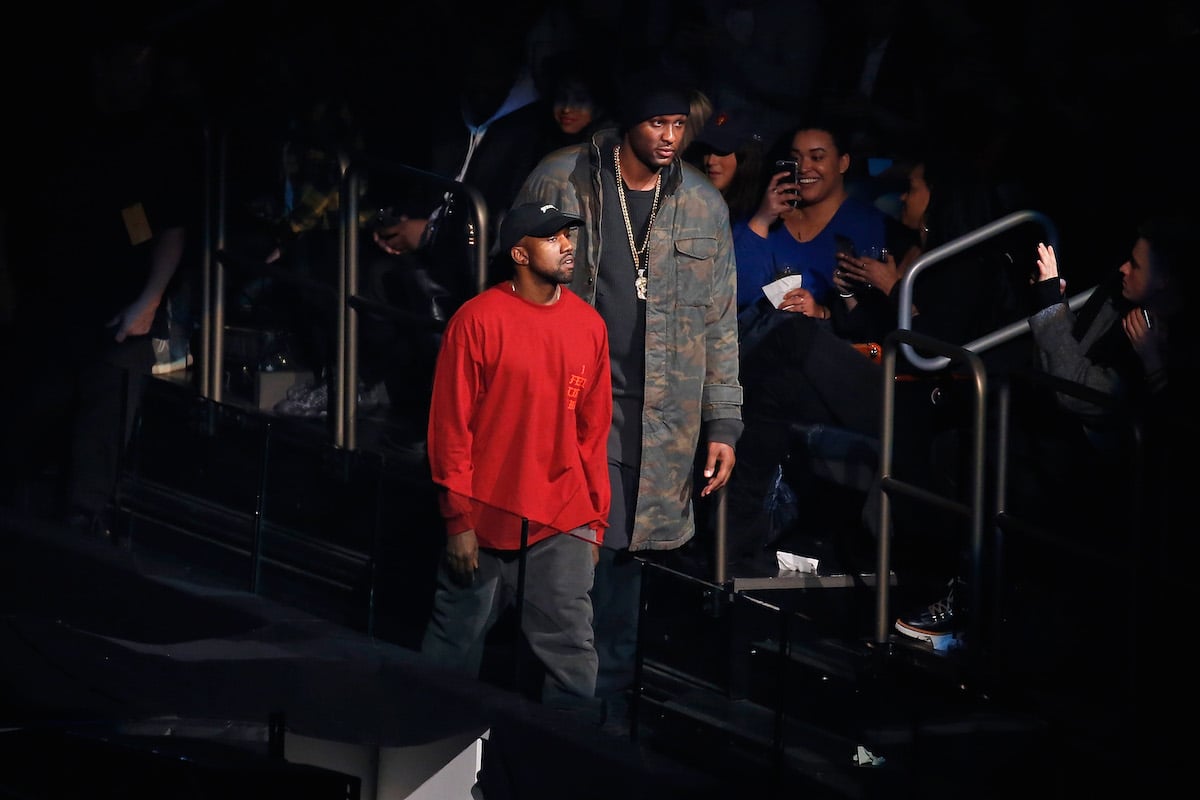 Lamar Odom credits Kanye West with saving his life while Odom was recovering from a coma
Fans of Odom will never forget the fateful news of Odom being found unconscious in a Nevada brothel in 2015. Per reports, Odom suffered an overdose and was rushed to a nearby hospital for treatment. While there, the Kardashian family rallied around him in an attempt to save the then 35-year-old's life.
It was later revealed that Odom suffered several strokes and kidney failure during the ordeal. He had to re-learn basic functions, including how to walk and talk again.
His estranged wife Khloé Kardashian took charge of all medical decisions, which contributed to Odom's miraculous recovery. But Odom says he also has Kanye West to thank for getting him through.
Related: 'RHOP' Star, Candiace Dillard, Blasts Kim Kardashian West After Kanye's Latest Rant
Kim recalled how Kanye helped Odom amid his recovery during a 2016 episode oof Keeping Up With the Kardashians.
"Kanye's music helped me so much," Kim explained Odoom told her. "That's when I realized I could start thinking again and things were coming back to me and I could start articulating it."
Kim further explained Kanye's thought process through playing music for Odom while he was still sedated and coming to. "Kanye really felt we can cure him through music, we can get him to talk. He would go to the hospital and he would rap and sing and I think Lamar started to get his function back and started to talk once he started to listen to a lot of music…He's always like that. He's like 'Kanye he saved me.'"
Odom confirmed such during a recent interview on The Wendy Williams Show.
Lamar Odom gives his thoughts on Kim Kardashian West and Kanye West's divorce
As the world waits for Kim and Kanye to publicly speak on the dissolution of their marriage, many are wondering what their inner circle feels about the split. People are also interested in what anyone previously connected to the pair feel.
For Odom, he just wishes for both Kim and Kanye to move forward in peace.
"I think it's very important to do the best thing for your mental health and our mental space," Odom told Us Weekly. "If that's the best thing for them, then they have my blessings."
Related: Damon Dash Slams Kim Kardashian West for Speaking About Kanye West's Mental Health
Though Odom and Khloé officially divorced in 2016, he still holds the Kardashian family dear to his heart and praises them for not just being there when he was hospitalized, but for also being a great extended family throughout his entire relationship with his ex-wife.
Odom told Us Weekly that he has not had any communication with Kanye recently but hopes that'll change in the near future.
"I haven't been able to speak to him," he said. "I would love to though [after] what he did for me."
The divorce will allegedly play out on the final season of Keeping Up With the Kardashians.