How Lamar Odom Reportedly Feels About Khloé Kardashian Getting Back Together With Tristan Thompson
Lamar Odom is reportedly supportive of whatever his ex-wife, Khloé Kardashian, decides to do with her love life. 
Odom and Kardashian divorced in 2016 after six years of marriage. Shortly after Kardashian finalized her divorce, fans spotted her with a Cleveland Cavaliers player, Tristan Thompson. Kardashian and Thompson were together for three years and welcomed their daughter, True Thompson, in April 2018.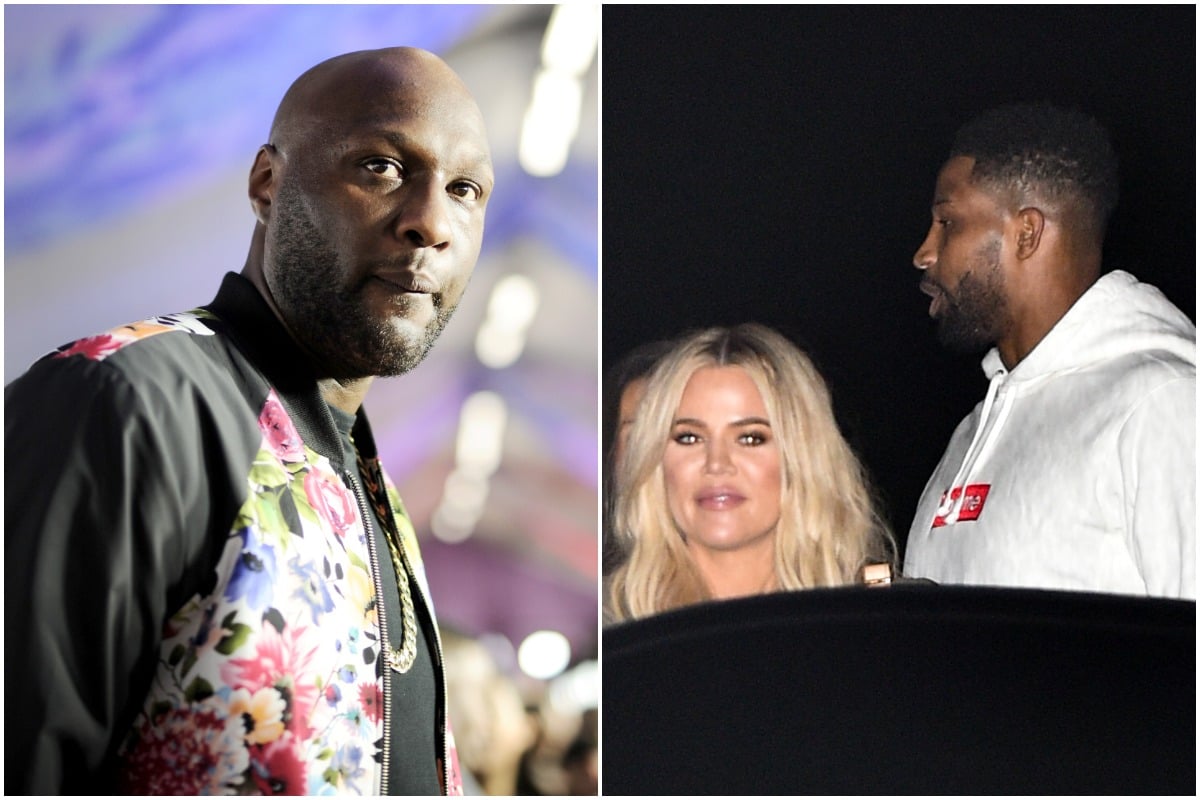 After Thompson allegedly cheated on Kardashian with her former family friend Jordyn Woods, she ended her relationship with Thompson. Since the coronavirus pandemic, the exes have spent more and more time together, and many of Kardashian's fans think the pair are back together. 
How Lamar Odom Reportedly Feels About Khloé Kardashian Getting Back Together With Tristan Thompson
Although they divorced several years ago, Odom has shared how much he still loves Kardashian and how bad he feels about the pain he caused her. In his 2019 memoir, Darkness to Light, Odom admitted to being unfaithful to Kardashian during their marriage. The reality star was also with Odom as he battled his drug and sex addictions. 
While Odom still cares for his ex, Hollywood Life reported he doesn't care about her love life. Instead, the former Laker wishes Kardashian the best whether she decides to be with Thompson or not. 
"Whatever Khloe does, is up to her. He hopes she is happy and that is pretty much where things stand," a source shared of Odom. "Lamar is happy with his life right now and if Khloe is happy to be with Tristan or not, he isn't really focused on her love life…He understands he will always be connected with Khloe and that is fine. There were good times there but he has to move on, and he has moved on." 
Lamar Odom thought it was 'too bad' that Tristan Thompson cheated on Khloé Kardashian
When Odom released his memoir, Darkness to Light in March 2019, his promotional tour came at a hard time in Kardashian's life. One month had passed since the cheating scandal with Thompson, and many wondered what her exes, specifically Odom, felt about the ordeal. 
Odom briefly shared what he thought about Thompson's alleged actions with Us Weekly. While he said he understood how Thompson could've gotten "caught up" by the fame and women who came his way, he felt that Kardashian deserved better than to be cheated on by the father of her child. 
"It's too bad he had to hurt my lady like that, that woman like that, it's too bad," Odom said. 
Lamar Odom found new love after he divorced Khloé Kardashian
Although Odom will reportedly always have a special place in his heart for Kardashian, the NBA star has moved on from her in recent years. After working on his recovery following his 2015 overdose, Odom met and fell in love with a fitness trainer, Sabrina Parr. After months of speculation about their relationship, the couple went official on Odom's Instagram page per People. In October 2019, Odom proposed to Parr, and the couple is currently planning their wedding. 
Shortly after the couple confirmed their relationship, they appeared on Dish Nation and spoke candidly about how they got together. Odom said the relationship positively differed from his past ones and said he's "definitely moved on" from Kardashian. Odom only wants to be with his fiancee and his family these days. 
"Lamar's past is just that, his past," an insider shared. "He has gone through many wars in his life, and with Sabrina, he has finally won and is in a great place. He's focused on his own. He is here to separate his past life with her and enjoy his current life with Sabrina."