How Lamar Odom Surprised Khloé Kardashian on Their First Anniversary
Lamar Odom proved how dedicated he was to Khloé Kardashian early in their marriage. 
When Odom and Kardashian got married in September 2009, many people didn't think the couple would last. The couple had a fast wedding and later admitted more things they needed to learn about each other. Shortly after they tied the knot, Odom's addictions to drugs and sex became more of an issue in their relationship. After years of Odom's infidelity and abuse, Kardashian filed for divorce in December 2013.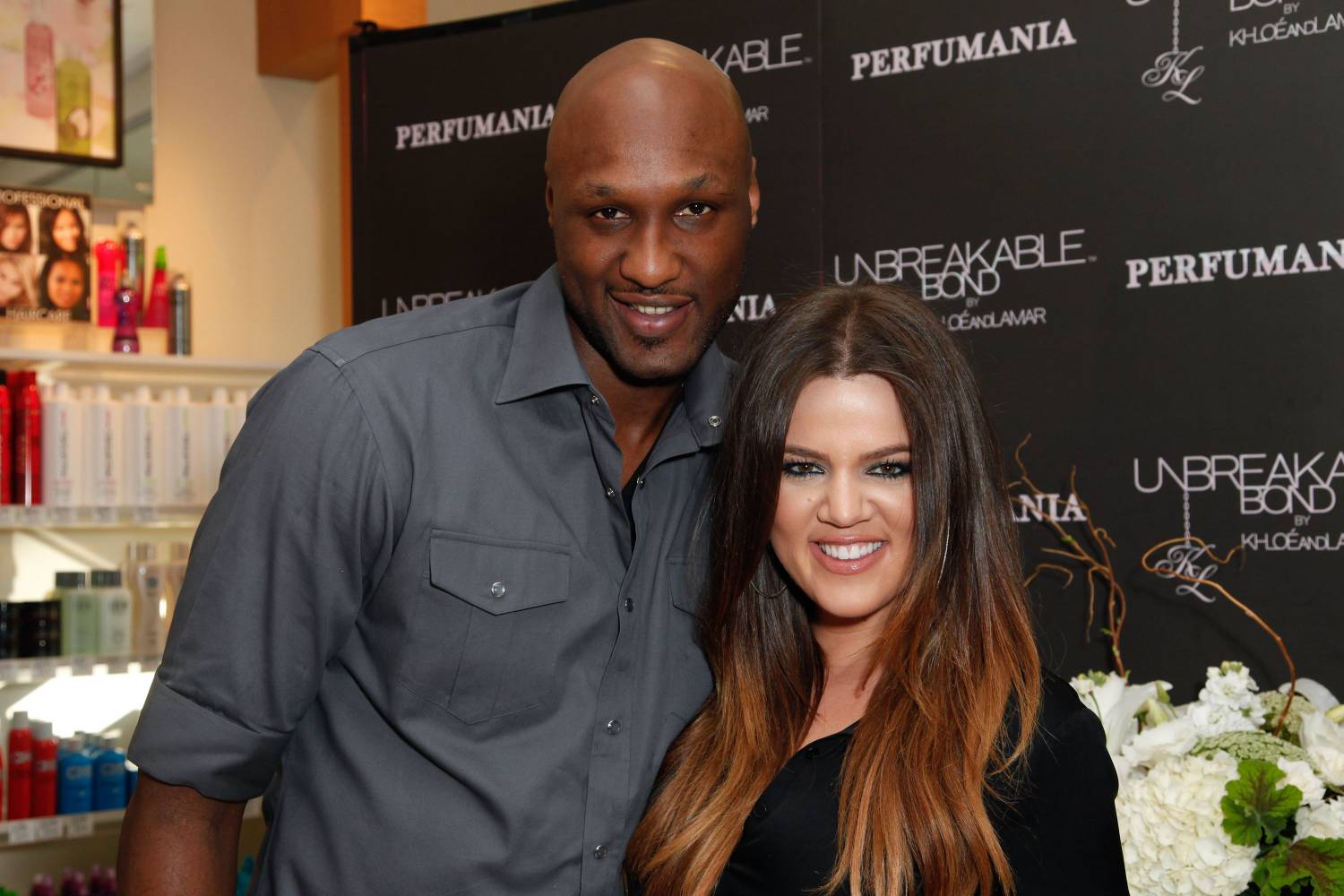 Before their breakup, the couple both showed their love for one another in intimate ways. However, one romantic gesture from Odom solidified their willingness to step away from the criticism they endured in public. 
Lamar Odom set up a surprise vow renewal ceremony for him and Khloé Kardashian on their first wedding anniversary
E! filmed Odom and Kardashian's wedding on Keeping Up With the Kardashians in 2009. Shortly after, the couple received a spinoff show about their new life together, called Khloe and Lamar. When Kardashian and Odom reached their first wedding anniversary, Odom wanted to commemorate their journey romantically.
According to the Daily Mail, Odom enlisted the help of Kardashian's best friend, Malika Haqq, to surprise her with a vow renewal ceremony. The ceremony took place at family friend Irving Azoff's Beverly Hills mansion. 
On her blog, Kardashian wrote how she was genuinely shocked by her husband's gesture and said everything was "planned perfectly."  She also expressed how proud she is to have been married to him for one year. 
"'He removed the blindfold, and I was just speechless," Kardashian recalled. "I was beyond in shock. I knew he had a few fun surprises up his sleeve, but I never could have anticipated this. I have never been more obsessed with my husband." 
Lamar Odom once said his marriage to Khloé Kardashian was successful because they were 'compatible naturally'
Fans watched Kardashian and Odom's love for each other after the first year of marriage, which occurred 30 days after they met. 
Odom told E! News in 2010 that although many have doubted his marriage to Kardashian because of their public personas, he was confident their relationship would thrive. He said they connected on a level that was much deeper than what the public saw. 
"We're compatible naturally," Odom shared at the time. "We don't force it at all. We have fun." 
Kardashian was also present for the E! News interview and shared her thoughts on their marriage's success. She said they both felt completely comfortable with one another, and she thought she had found her soulmate in Odom. 
"I think just being best friends," Kardashian said of their marriage. "We tell each other everything and do everything with each other. That will either make or break you, and it makes us. So I'm blessed."
Lamar Odom said he was the 'happiest I've ever been' when he married Khloé Kardashian
Soon after Kardashian and Odom married, they learned multiple issues that could harm their relationship. Odom's addictions soon got to the best of him, and he cheated on Kardashian throughout most of their marriage. Kardashian told Howard Stern that she overlooked Odom's infidelity because the athlete treated her like a "princess" initially. 
Odom has shared he misses Kardashian and the connection they shared. After Kardashian filed for divorce, Odom expressed that he wanted to work on their marriage in multiple interviews. Odom's marriage to Kardashian was also ultimately what inspired him to seek sobriety. When Odom was found unconscious in 2015 in Nevada, he was still legally married to Kardashian. He credited his ex-wife for helping him recover and also said their love would go down in history, per People. 
"For a while, being with her was bliss, and I was the happiest I've ever been," Odom shared in his memoir, Darkness to Light. "We were one of the most famous couples in Hollywood, and we made more money together than we had individually."