How Leaving the Royal Family Is Changing Prince Harry and Meghan Markle's Marriage
When we take a look at Meghan, Duchess of Sussex and Prince Harry, we see a couple that we know is truly in love. From the very beginning, the two were absolutely smitten with each other, and they don't try to hide their affection from anyone.
Even when they know that the flashbulbs are going off, Meghan and Prince Harry don't hesitate to hold hands, or even engage in a hug or quick kiss. It is one of the reasons that they will always be one of our favorite couples, even though they have decided to split from the royal family.
Now that Meghan and Prince Harry are stepping down from royal duties, they are free to live the private life that they have always wanted. No longer will they have to worry about being targets of the British tabloids, or having virtually no privacy.
Things are going to be quite different from now on in more ways than one. Here is how leaving the royal family is changing Prince Harry and Meghan's marriage.
Stepping down as senior royals
Meghan and Prince Harry have resigned as senior working royals. What led them to make this life-changing decision? Well, it was the fact that they just didn't enjoy living life in the spotlight.
At first, Meghan and Prince Harry thought that moving away from Kensington Palace to the countryside of Windsor, England, would give them a little more privacy. But things just continued to get worse.
According to Glamour, they decided that they were done with royal life once and for all and that they wanted to live a "financially independent" life away from all of the negative press and drama that comes along with being so high-profile.
They are absolutely 'besotted' with each other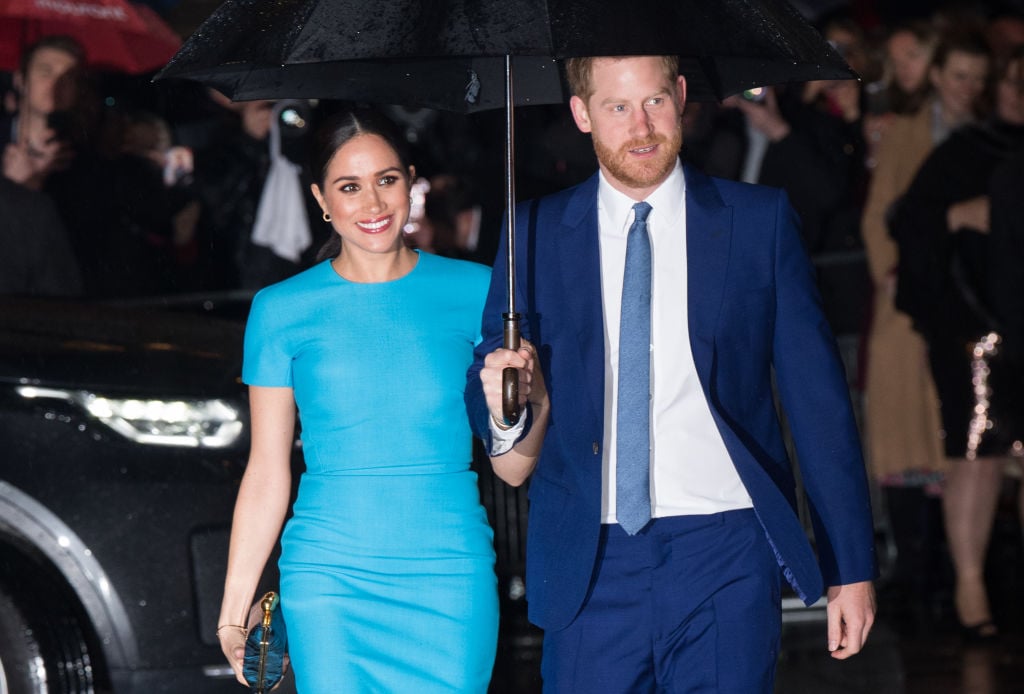 Meghan and Prince Harry met on a blind date after being set up by a mutual friend. Blind dates can be a bit stressful; however, Prince Harry said in the couple's engagement interview how he was "beautifully surprised" when he saw Meghan sitting there waiting for him.
It appears that even after several years, nothing has changed, as the couple still remain each other's biggest fan. In fact, according to Goalcast, they have a bond that just can't be broken.
"They are besotted and very sweet with each other," a person in their circle told PEOPLE.
Meghan and Prince Harry don't need the fame and glamour of being part of the royal family in order to make their marriage work. Their actions make it perfectly clear that all they need is each other.
How leaving the royal family is changing their marriage
Leaving the royal family was a decision that most likely took months for Meghan and Prince Harry to figure out, and behind closed doors, the rest of the royals are working tirelessly to finalize the details. So, how is the resignation changing the couple's marriage?
Elle reports that the split has allowed them to become even closer, and it is changing their relationship for the better. They are enjoying all of the downtime that they have, and are finding it wonderful just to be able to focus on each other and Archie.
A close friend told PEOPLE: "Archie is the priority. It's very much still about taking care of him and putting the family first. He's a happy kid—he loves to laugh. Archie and Harry have such a good time together. And Meghan is a great mom. She's very much about tending to him. They are trying to live their life as regular parents."
It is well-known that Meghan and Prince Harry have spent the last few months in Canada, where they are much more relaxed than they were while living in England. If anyone deserves this, it is definitely them, and we hope that things continue to go as planned.