How LeBron James Became Even Wealthier Than Before
Considered one of the greatest NBA basketball players of all time, LeBron James of the Los Angeles Lakers is known for his incredible ability on the court. But off the court, his business skills are proving to be almost as impressive. One simple move helped him become wealthier than he already was.
LeBron James invested in a popular pizza chain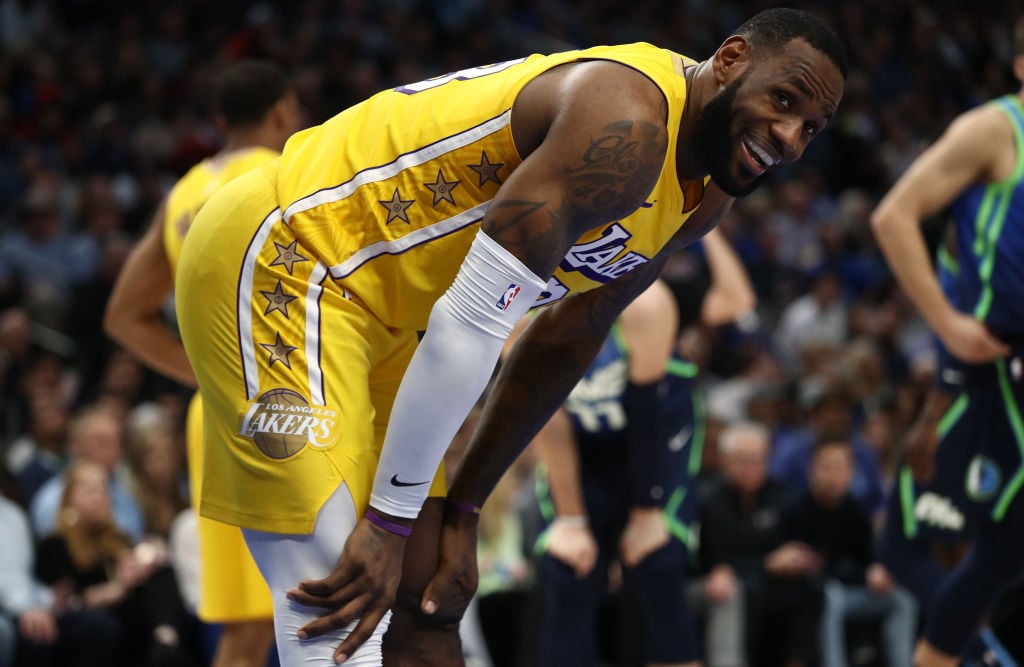 In 2012, James invested in a popular pizza chain, Blaze Pizza. The California-based company was founded in 2011 by the owners of Wetzel's Pretzels, Elise and Rick Wetzel. The casual dining restaurant uses a made-to-order concept when serving handmade customized pizza to its customers. They followed the business model of Chipotle and applied it to their pizza making.
The company continues to grow, now operating 300 restaurants throughout the United States and Canada. In less than ten years since its start, Blaze Pizza is ranked 125th by Restaurant Business in the Top 500 Restaurants. Revenue for 2018 surpassed $325 million, with a 20.3% increase in sales for the year-end.
When James learned about the company, he knew he wanted to be a part of it. ESPN reported that James received ten percent of the company in return for a $1 million investment. At that time, James released a statement saying, "I initially invested in this company because I knew it was a special idea that offered something people would want. Now I'm excited to go all-in with Blaze Pizza in this new role and continue to give people a whole new experience."
How LeBron James became a commercial ambassador
James is very particular about the products he chooses to endorse. Wetzel claims he was told by James' management team, "He only does one food, one restaurant, and he wants to throw in with you guys because he likes what you're doing and he likes the food."
That "one restaurant" was going to be Blaze Pizza. But, in order to do so, James had to be released of his endorsement deal with McDonald's. In 2015, he left $15 million on the table with the fast-food giant and stopped promoting their burgers and fries.
Ever since that time, in addition to being a major investor, James has been the commercial brand ambassador for Blaze Pizza. In a recent interview, James told Fast Company, "his relationship with Blaze Pizza represents the future, forged in a culture of social media."
James has the luxury of being selective when it comes to endorsement deals
Being arguably the greatest basketball player of all time has its perks. James can pick and choose with great contemplation what products he would like to endorse. He told Fast Company, "I can focus my energy now on the opportunities that mean the most to me personally. I can structure deals to take more risk when it makes sense to do that. But more than anything, it's about putting real energy into opportunities I believe in, and saying no to things I don't. I would rather have more time to help Blaze than take on a bunch of other commitments I'm not personally interested in."
It's interesting to note that James personally handles all of his social media accounts – nothing is outsourced. Everything that he posts is authentically from him.
Future growth of the company
James teamed up with Larry Levy of Levy Family Partners to open his own Blaze Pizza franchise. The pair now own the exclusive franchise rights to Chicago and Miami and operate 21 restaurants. According to ABC News, James' original investment combined with endorsement payments is now valued at more than $35 million.
With James as the spokesperson for Blaze, the company has become one of the fastest-growing food chains. In September 2019, Wetzel announced that he would be "going after Domino's." He thinks third-party delivery is going to change the pizza industry.
In a recent podcast interview of "A Deeper Dive," he said that adding delivery to his franchises will be like what "Starbucks did to Maxwell House" and what "Netflix did to Blockbuster." No doubt, James will be right there in the midst of the action as the pizza industry changes.