How 'Little House on the Prairie' Star Alison Arngrim Discovered Her Friend Was a Satanist
Alison Arngrim, who played Nellie Oleson on Little House on the Prairie, says she had an unusual experience in high school. Here's how she discovered her friend was a Satanist.
Little House on the Prairie star Alison Arngrim had some eventful moments both on and off the set. She shared what life was like behind the scenes of the hit show. Arngrim also revealed some interesting information about her personal life. Here's how she found out one of her friends was a Satanist.
Alison Arngrim became close friends with Melissa Gilbert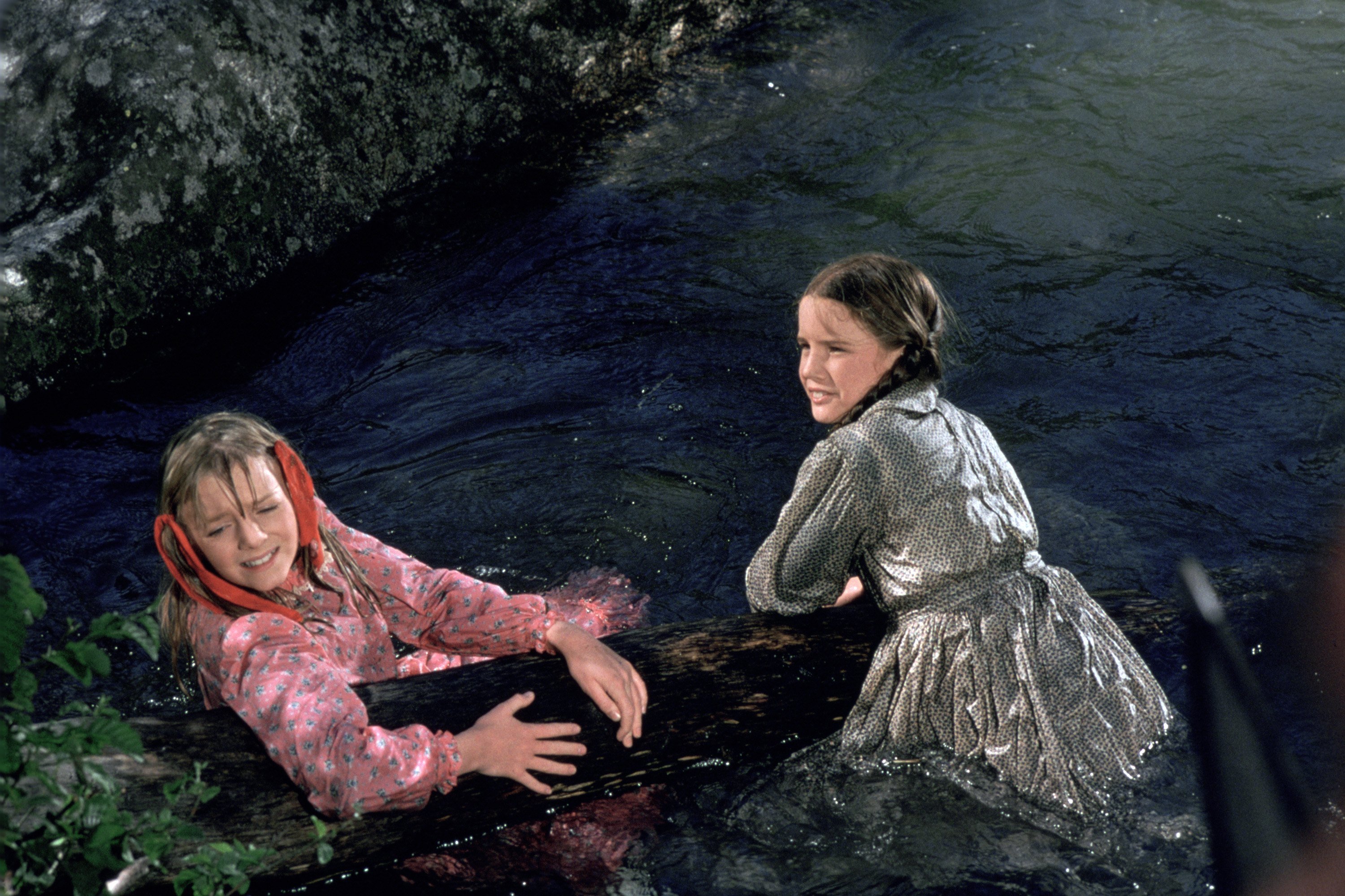 In her book, Confessions of a Prairie B****, Arngrim discusses some of the friendships she made over the years. Although she and Melissa Gilbert beat each other up when they were playing their TV characters, they were good friends in real life. During an interview with Megyn Kelly, Arngrim says Gilbert is like her "baby sister," and they "love each other."
Arngrim knew right away that she and Gilbert had a special bond. During her first day on the set of Little House on the Prairie, Arngrim passed out because of the heat. She says Gilbert waited outside her dressing room until she knew that she was OK. According to Arngrim, Gilbert was "pacing back and forth like an expectant father at a maternity ward."
Arngrim says that was the day she knew Gilbert loved her and that she loved Gilbert. She described that moment as "the beginning of a great friendship."
Alison Arngrim discovered one of her friends was a Satanist
Arngrim says she sometimes attended a regular school when she wasn't filming Little House on the Prairie. She attended Hollywood High, where she met her friend Gertrude. She and Gertrude took a class together called office services, where they learned how to operate office equipment. Arngrim says it was a "totally useless class" because they learned how to operate outdated equipment, but it was her favorite class.
Arngrim describes Gertrude as "very shy but sweet." One thing she noticed was that Gertrude avoided talking about her family. Arngrim says one day when their conversation turned to religion, things got a bit awkward. One of her classmates said they were Catholic, and then they asked Gertrude what religion she practiced. Arngrim says Gertrude responded by saying her family was "kind of different."
In her book, Arngrim says Gertrude's family seemed "geeky." She says they wore trench coats and thick glasses. One day, Arngrim, who began doing stand-up comedy while she was in high school, saw Gertrude and her family during a comedy show.  
Arngrim says her mother and Gertrude's father began chatting after the show. Arngrim's mother asked what he did for a living, and he said he worked for NASA. After talking about his job, had added that he's also a high priest of his local Church of Satan.
Gertrude's father went on to say the entire family was a member of the church and that his daughter was the youngest child to be inducted into the Church of Satan. Gertrude's father showed a picture of his daughter at her first black mass. Arngrim says all her parents could do was keep a "glazed smile" on their faces, say good night, and head home.
RELATED: 'Little House on the Prairie': Most Surprising Secrets from Karen Grassle's Tell-All Book
Follow Sheiresa Ngo on Twitter.