How 'Little House on the Prairie' Star Matthew Labyorteaux Had a Personal Connection to the Role of Albert
Michael Landon created Little House on the Prairie in 1974 and starred as main character Charles Ingalls. Casting many child actors in the historical drama, Landon recruited aspiring young thespian Matthew Labyorteaux to play Charles' adopted son Albert in season five. Labyorteaux reflected on what the role meant to him on a personal level during a mini-reunion of the cast.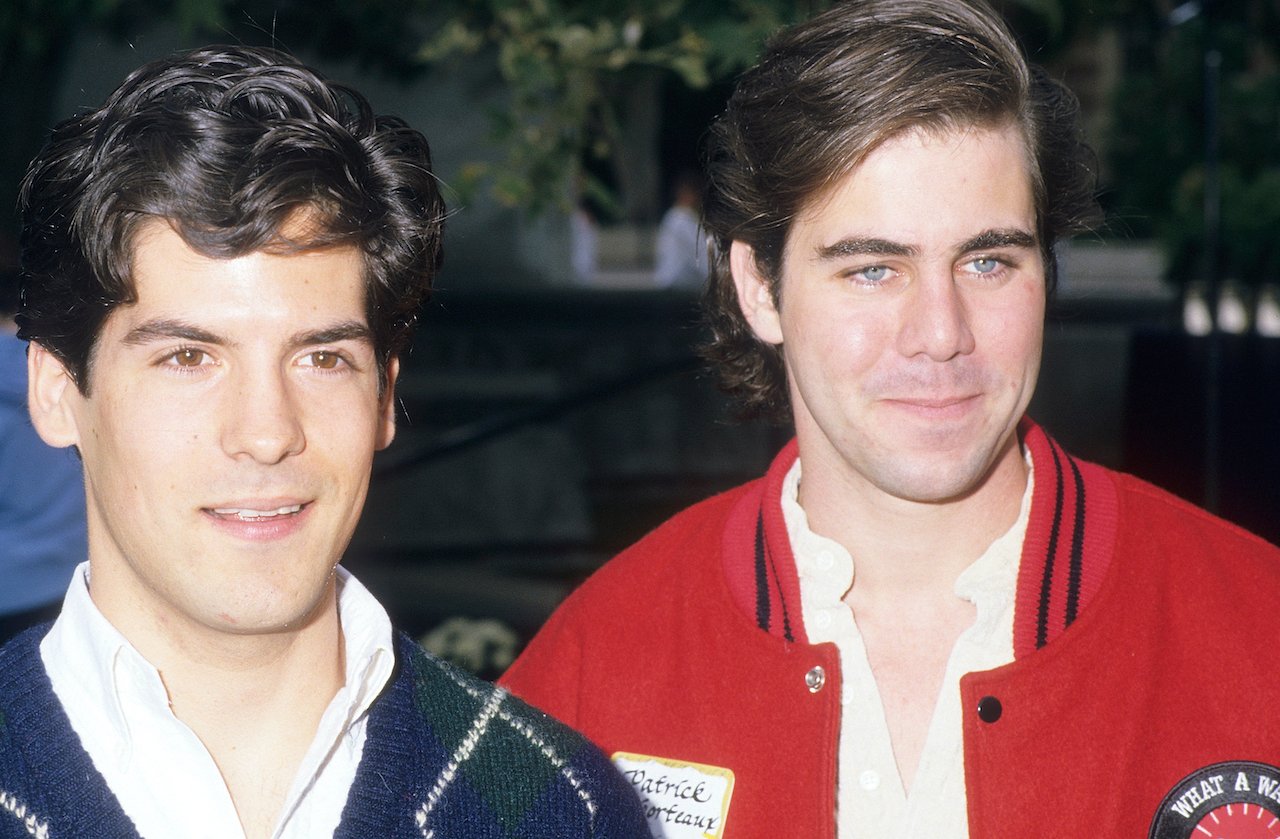 'Little House' put the spotlight on adoption
Labyorteaux had a few guest spots on Little House prior to taking on the role of Albert Quinn Ingalls in the show's fifth season. Appearing as a younger version of Charles on two episodes, Labyorteaux was later tapped to become a regular cast member.
The Little House alum joined a virtual reunion with some of former Little House co-stars in March 2021 on Stars in the House. Hosts Seth Rudestky and James Wesley brought up the character of Albert, noting that adoption was seldom depicted on television in the 1970s.
"As a kid, I felt like it was the first time I had ever seen adoption talked about on a TV show – on a network TV show," Wesley remarked, as he described a clip from the series where Albert has a poignant conversation with Charles. "The scene right here I'm going to show… I was crying as I was watching it, and it's when you're asking Charles if you can call him 'Pa'."
Wesley is a board member of the non-profit, You Gotta Believe, which specializes in finding permanent families for young adults, teens, and pre-teens in foster care. He was clearly moved by the Little House scene. "So good," Wesley commented.
RELATED: 'Little House on the Prairie': Why Michael Landon 'Was Furious' With Melissa Gilbert at His Daughter's Birthday Party
Several 'Little House' cast members were adopted in real life
Little House star Melissa Gilbert, who played Laura Ingalls, has previously shared her adoption story and revealed that her brother Jonathan, who portrayed Willie Oleson on the show, was also adopted. Labyorteaux pointed out the common bond between himself and his co-stars.
"Melissa, obviously, was adopted," he noted. "I was adopted. My brother, Patrick (Labyorteaux), who played Andy Garvey on the show was adopted."
Though he didn't realize it at the time, Labyorteaux is now aware of the impact that having a storyline on adoption can have on viewers.
"I don't think, at that point, it really meant that deeper sort of thing," he said. "Now it does. I was just a kid actor that knew that I had a great time working on the show."
'Little House' character was created for a special reason
The series was based on the books by Laura Ingalls Wilder and often took storylines from her writings. Though Landon preferred using factual details, he created the character of Albert in honor of a dear friend.
"Albert was the result of a very personal tragedy for Michael and his family," Gilbert explained in a 2012 interview. "They had very, very close friends… Eleanor and Ray, and their firstborn son, his name was Albert. … Apparently Albert, who was about 18 or 19 at the time, had been riding home in the evening on his bicycle and been hit by a car and killed. As a tribute to Albert Muscatele, Michael created the character of Albert Ingalls."
RELATED: 'Little House on the Prairie': Karen Grassle Helped Create This Storyline Despite Being 'In the Doghouse' With Michael Landon