How Long Did Beyoncé Rehearse for her Coachella Performance on 'Homecoming'?
After giving birth to twins, even the Queen Bey needs a little rehearsal. Find out how Beyoncé prepared for her historic 2018 Coachella Performance.
Yellow and pink hoodies. Hundreds of musicians. The first black woman to headline Coachella. Beyoncé's 2018 Coachella performance redefined this desert music festival and reshaped it into an empowering display of artistry and dedication. But it didn't happen overnight.
From deciding the colors of her costumes to extreme vegan dieting, Beyoncé's preparation for "Beychella" took months to organize. In her original Netflix documentary Homecoming, Beyoncé reveals the struggles of being a wife and a mother, along with being a hands-on artistic director on a deadline.
Beyoncé's 2018 Coachella performance

Beyoncé initially planned to headline Coachella in 2017, that is, until her big announcement. Well, two big announcements.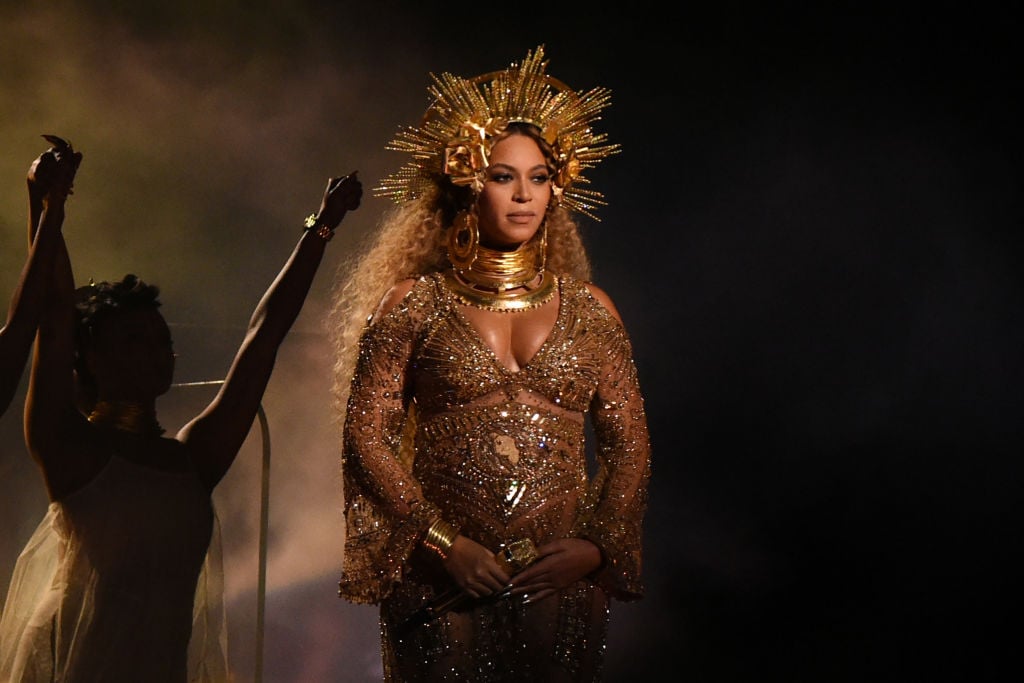 After Beyoncé found out she was pregnant with twins, she pushed preparations for her Coachella performance to the following year. According to her Netflix documentary, Homecoming, she restarted rehearsals over 115 days before opening night on April 14, 2018.
One of the hardest challenges of rehearsing so frequently, Beyoncé says, was balancing family time with dancing, singing, and imagining the Homecoming concept. Some clips highlight that balance and even show her eldest daughter, Blue Ivy, learning choreography alongside her mother.
She had an insanely strict diet
Following her complicated pregnancy with her twin babies, Rumi and Sir, Beyoncé weighed over 200 pounds. After a few months of embracing her body, the Coachella rehearsals began and so did her rigorous exercise routine and strict diet.
"In order to meet my goal, I'm limiting myself to no bread, no carbs, no sugar, no dairy, no meat, no fish, no alcohol," Beyoncé revealed in Homecoming. "And I'm hungry."
Eventually, the singer met her goal. She slid into one of her old costumes and shared a celebratory video call with her husband, Jay-Z while filming the documentary.
"I definitely pushed myself further than I knew I could and I learned a very valuable lesson," Beyoncé said. "I will never push myself that far again."
She rehearsed almost everyday
Because of the vast scale of Beychella, rehearsals sometimes meant hundreds of people on stage at one time.
As the performance date got closer, the rehearsals got longer, some reportedly lasting for 11 hours.

For Beyoncé, rehearsals didn't just mean singing and dancing. Homecoming highlights the artist's working behind the scenes with the costume department, designing the set, and suggesting ways to improve the performance's energy. Stage managers and videographers worked to capture specific lighting and visual effects to make the show memorable and the Netflix documentary outstanding.
Yellow costumes changed to hot pink during Beyoncé's second performance and cinematography also played a major role in capturing Beychella on video.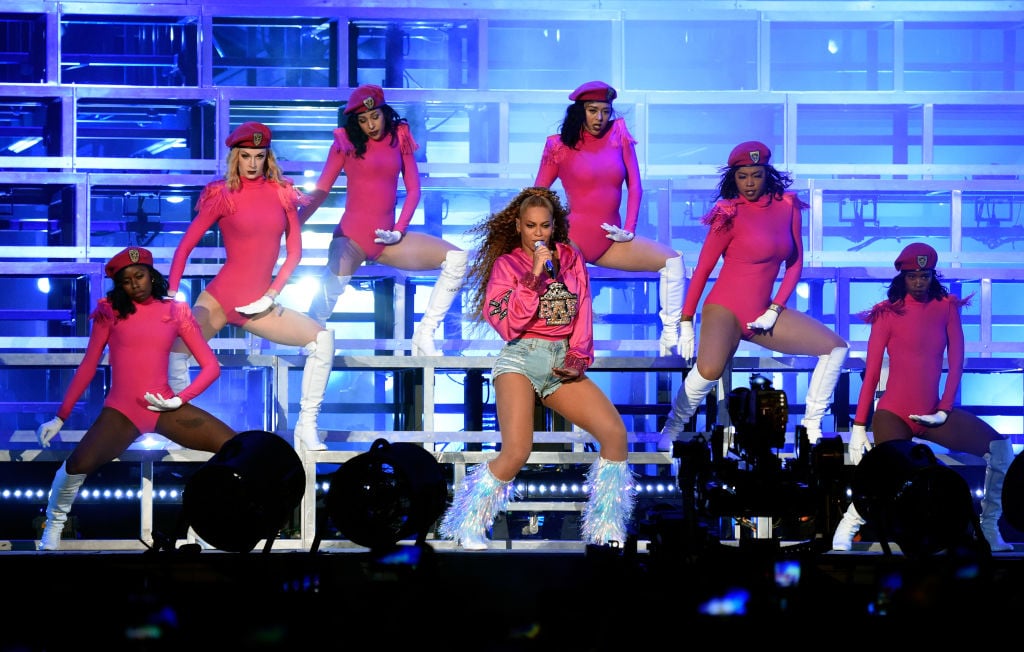 What's next for Beyoncé?
A queen's job is never truly finished. Beyoncé's $60 million contract with Netflix included three original projects, one of which being the Homecoming documentary. Following the release of Homecoming, Beyoncé dropped a live album version on most streaming platforms, as well as her 2016 album, Lemonade which was previously not available for streaming on Spotify.
One song off of Homecoming: The Live Album even turned into a viral trend, generating thousands of videos on Instagram, Youtube, and Twitter. Beyoncé's cover of Frankie Beverly and Maze's 1981 song "Before I Go" instantly became a dance challenge for fans and celebrities, like dancer Jenna Dewan and drag performer Shangela.

Beyoncé's two remaining Netflix specials have yet to be announced, but some speculate the Queen to release more live tour videos and docu-style clips.