How Long Did Sandra Bullock and Ryan Gosling Date?
Actors Ryan Gosling and Sandra Bullock have long since moved on from one another. But here's a look back at their once-celebrated fling.
Sandra Bullock and Ryan Gosling are two of Hollywood's most famous actors. Over the years, the La La Land star has had his fair share of leading ladies but is now happily devoted to the mother of his two young children. Bullock, although not currently married, also has two young kids.
Many people don't realize the pair dated once upon a time. Despite a significant age gap between the two actors, sparks flew, and they had a real connection. Although the relationship was short-lived, here's a look at what transpired between them. 
Sandra Bullock and Ryan Gosling dated for a short time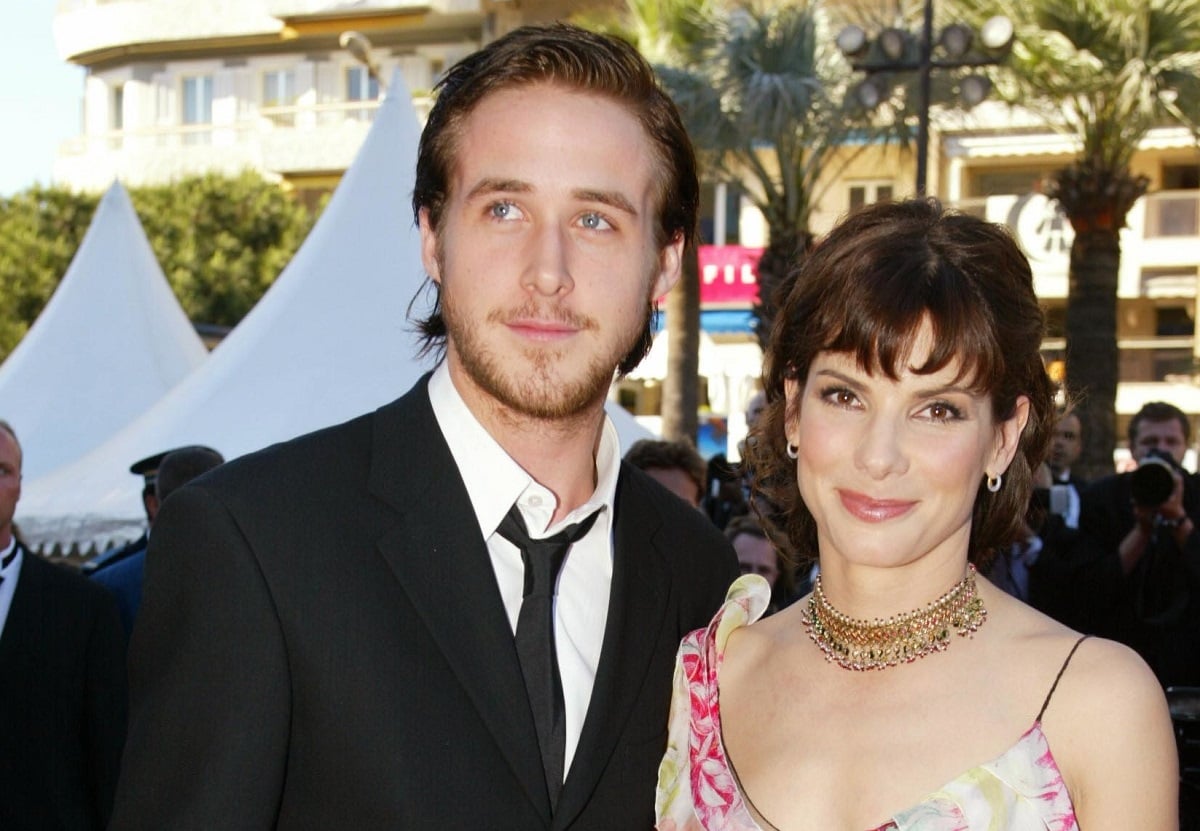 The couple met in 2001 on the set of the psychological thriller, Murder by Numbers. Sandra Bullock, who was 37 at the time, played the role of a cop chasing Ryan Gosling, who was only 21. The actor was portraying a young rich kid suspected of murder.
The pair immediately hit it off and started dating, though they never officially confirmed their status. Gosling and Bullock appeared together at the wrap party for Murder by Numbers and showed up as a couple at the film's premiere in Cannes. They again were photographed on the red carpet of Gosling's next film, The Believer.
According to The Mirror, they dated for less than two years. Gosling later referred to the Miss Congeniality actor as one of his "greatest girlfriends."
In an interview with Cosmopolitan, Bullock expressed gratitude toward her then-boyfriend. "I live my life at a manic pace, and he's taught me to disregard all that isn't important," she said. The actor said Gosling was "like a little Buddha."
Why did Gosling and Bullock break up?
Around 2003, Ryan Gosling and Sandra Bullock broke up. Soon after, Gosling fell for another co-star: Rachel McAdams, who he acted opposite in The Notebook. Between receiving the award for Best Kiss at the MTV Movie Awards and their movie catapulting them to superstardom, Gosling and McAdams soon became an "it" couple in Hollywood. And his relationship with Bullock faded into the background.
Of course, Gosling and McAdams didn't last. Bullock, meanwhile, started dating reality television star Jesse James, whom she married in 2004. The couple divorced in 2010 after a public scandal erupted regarding his marital infidelity. 
According to Us Weekly, in 2011, Gosling told The Times that Bullock and McAdams were "two of the greatest girlfriends of all time." He blamed Hollywood for the breakups with both famous actors. "Show business is the bad guy," Gosling explained. "When both people are in show business, it's too much show business. It takes all of the light, so nothing else can grow."
Who Gosling and Bullock are with now
In 2015, Sandra Bullock became involved with photographer Bryan Randall. According to Today, The Bird Box star opened up about their relationship during an interview on Red Table Talk. She deemed him "the love of my life," celebrating their blended family. "It's the best thing ever," she continued, adding she doesn't see the need to get legally married.
Similarly, Ryan Gosling is in a committed relationship. According to Glamour, he's been with Eva Mendes since 2011. Working together for the first time in the film The Place Beyond the Pines, the couple shared undeniable chemistry. They have been together ever since and share two children, Esmeralda, born in 2014, and Amada, born in 2016.
Despite countless rumors over the decades that the pair have married, they continue to keep their relationship status private and only share bits and pieces of their happy life together.