How Long Does It Take Kate Middleton to Get Ready For a Royal Outing?
Kate Middleton is a royal, which means that every move she makes, people are watching. The Duchess of Cambridge is married to Prince William and will someday be the queen, so aside from needing an excellent reputation, she also does her best to look as flawless in public as possible. But how long does it take the duchess to get her natural-looking makeup and perfectly blown-out hair?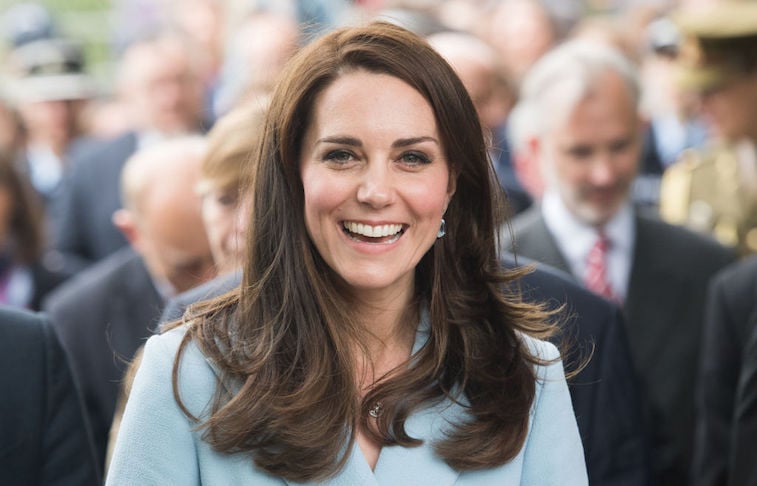 Kate Middleton has become a fashion icon through the years
Ever since Kate officially joined the royal family back in 2011, her looks have been turning heads. It seems that no matter what she steps out in, people are always quick to study her outfits. It's created something known as the "Kate effect," which occurs whenever Kate wears a new outfit out in public. Similar styles tend to fly off the shelves, suggesting that Kate plays a significant role in determining which looks are in for that season. The duchess has developed a very elegant style and never ceases to amaze at a royal engagement.
The duchess' hair stylist uses dozens of hair products
Kate's hair stylist once revealed in an Instagram post all of the products the duchess uses to get her perfect hair. Amanda Cook Tyler photographed dozens of beauty products that she was packing on a royal trip, and since Prince William's hair is a bit, err, thin (no offense, William), it's safe to assume all of the products would be used on Kate. The photo contained 13 hair brushes and six combs, plus three hair curlers and two hair dryers. In total, there were more products than would ever fit on the average bathroom counter. However, fans noticed that most of them were fairly affordable, with some costing as little as $3.
It's safe to say it probably takes several hours for her to get ready
Though the duchess nor her stylist have ever confirmed exactly how long it takes her to get ready, it can be assumed that based on the crazy number of products used, it takes at least a couple of hours. Besides showering, shaving, and everything women normally do when they get ready, Kate then gets her hair professionally done, and there are clearly multiple steps to that process. Plus, she has to pick out an outfit (which might be done in advance), then make sure her makeup is done, too. It wouldn't come as a surprise if it takes three or so hours for Kate to get ready from start to finish.
The duchess has a stylist to help pick out her clothes
For several years, Kate has relied on Natasha Archer to style her for every important event. And earlier this year, Kate brought someone new onto her style team to ensure that she continues to have top-notch looks. Virginia Chadwyck-Healey has known Kate and William since the two attended college together at St. Andrews University, and now, both Chadwyk-Healey and Archer are working to give Kate the best possible looks. Harper's Bazaar reported that as of 2018, Kate's fashion choices were having a greater effect on the United States market than Meghan Markle's were, which goes to show the power the Duchess of Cambridge has over the fashion industry.