How Long Has Beyonce Been Married to Jay-Z?
Beyonce and Jay-Z are a celebrity power couple. Find out how long the duo has been married.
Beyonce and Jay-Z are one of Hollywood's most inspiring power couples. Sure, they've experienced their fair share of drama over the years and are the root of many conspiracy theories. But that hasn't been enough to shake their marriage or their standing in the entertainment industry. With over a decade in music and years together, it's no surprise fans wonder just how long ago this couple said: "I do." 
How did Jay-Z and Beyonce meet?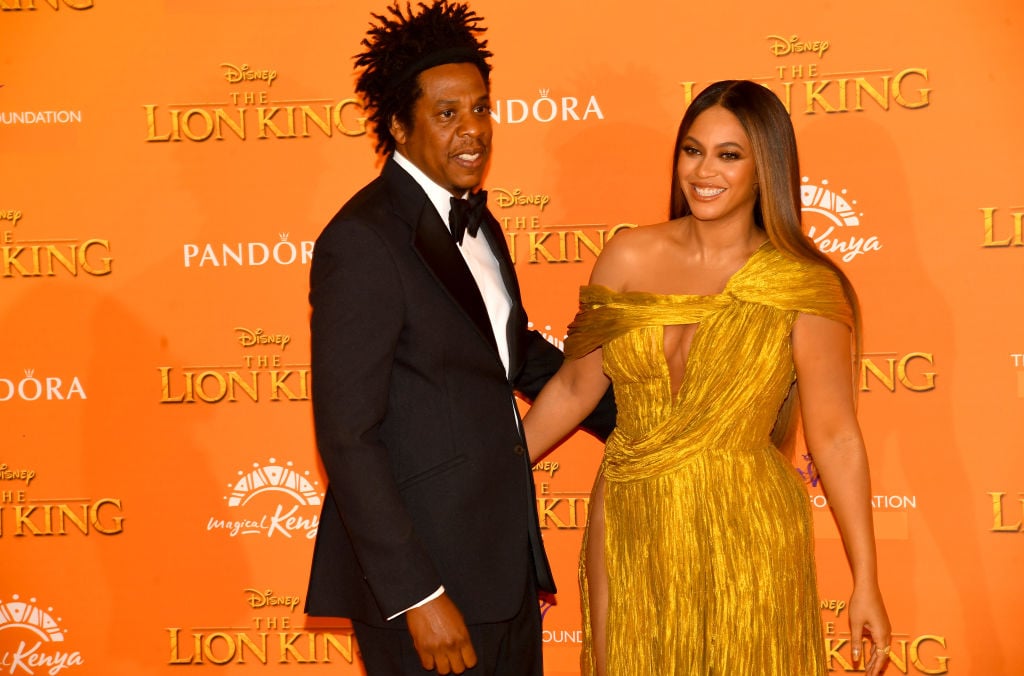 So, how did this power couple meet? According to Queen B herself, she didn't cross paths with fellow superstar Jay-Z until she was 18-years-old. At the time Beyonce was flying high off the fame associated with her all-girl group: Destiny's Child. Considering Jay-Z was also making big moves in the music industry, it's no surprise that the two crossed paths.
But what about the juicy details of their fated meeting? As you all know, Bey and Jay are fiercely private about their personal lives. Even so, Jay-Z took a chance and opened up a little bit on the joint album Everything Is Love. The track with the snazzy deets — 713.
"We played it cool at the pool of the Cancun, VMA / Confidence you exude make the fools stay away / Me, I played my room, let the fools have they say / Fate had me sittin' next to you on the plane / And I knew straight away," – Jay-Z
The lyrics reference the 2000 MTV Spring Break festival, an event where Destiny's Child just so happened to be performing. But this was only their first meeting. Luckily, the song does go on to talk about the humble beginnings of their relationship as well.
When did Jay-Z and Beyonce start dating?
"The next time we would speak was like two years away / You had a man, you shut it down until you two had a break / I bet that dude rued the day / You kept me up on the phone while you were away / You came back, I let you set the date, Nobu on the plate / I brought my dude to play it cool, my first foolish mistake." – Jay Z 
Did Jay-Z just admit to bringing his boy with him on a first date? That's definitely a rookie move and one that he clearly regrets all these years later. Even so, he did at least do something right: He waited until his soon-to-be beloved wrapped up her current relationship before putting his all into pursuing her. His patience paid off. 
The two spent a lot of time getting to know each other before graduating from friends to dating. During an interview with Oprah, it was Beyonce's turn to open up about their early days. 
"We were friends first for a year and a half before we went on any dates," said Beyonce. "We were on the phone for a year and a half, and that foundation is so important for a relationship. Just to have someone who you just like is so important, and someone [who] is honest."
Between the two first-hand accounts, it's safe to say that the two didn't start dating until Beyonce was about 19 years old — late 1999 or early 2000.  
How long have Jay-Z and Beyonce get married
So we've nailed when they met and when they started dating! Let's get into when this power couple decided to tie the knot. First and foremost, it's important to know that Beyonce and Jay-Z dated for four years before even verifying their relationship with their fans. During that time there was a breakup, and Jay-Z's 2006 track Lost Ones may pay homage to that rough patch.
Thankfully, whatever madness pulled the pair apart, wasn't strong enough to keep them that way. In 2008, Beyonce and Jay-Z took their relationship to the next level and got married. That means they've been married 11 years! How did the commemorate the big day? The affluent couple had a super-secret ceremony in Jay-Z's apartment in New York City. If that doesn't speak to how private The Carter's are, what does?