How Long Has 'Grey's Anatomy' Been on the Air?
With another Grey's Anatomy season finale on the books that included their trademark cliffhangers sure to bring viewers back in the fall, the long-running show remains a fan favorite and is now renewed for another two seasons. It's hard to remember a time when the landmark show wasn't on the air.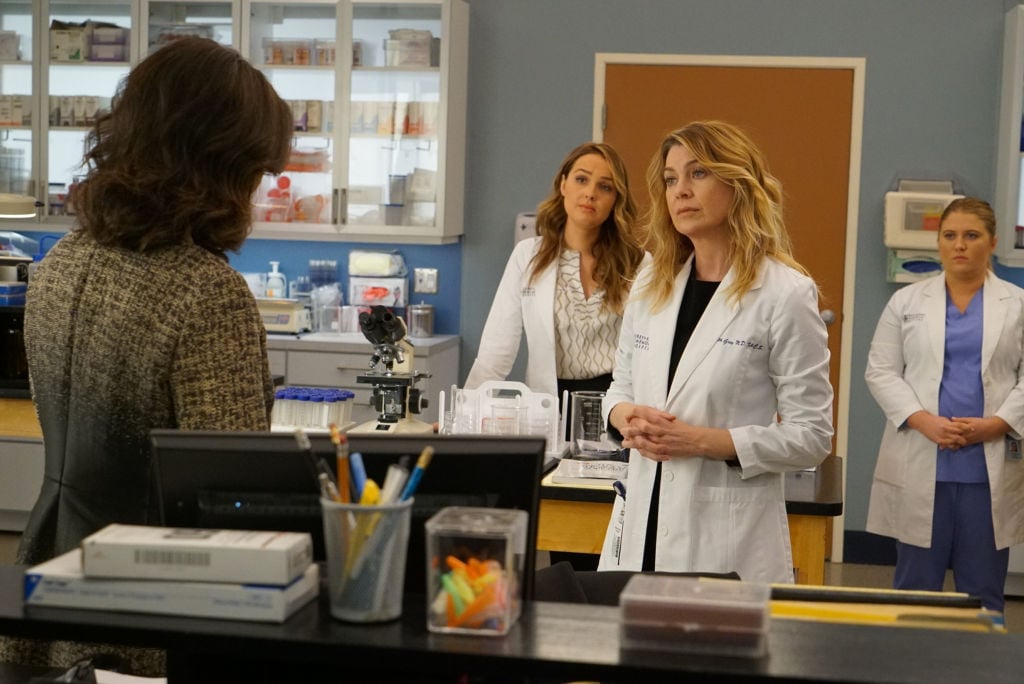 How many seasons has Grey's Anatomy been on TV?
While some are still burning a candle for George Clooney's Doug Ross on NBC's former hit show ER, Grey's Anatomy now holds the title for the longest-running television medical drama in history, having just closed out its 15th season. The program's showrunner and executive producer Krista Vernoff humbly commented on this achievement, while recognizing the success of its predecessor. "It's pretty extraordinary, and a little surreal. ER is such a television legacy and was such an extraordinary program. If ER didn't exist, Grey's wouldn't exist. So, we owe a tremendous debt of gratitude to ER… and we are so grateful," Vernoff told Entertainment Tonight in February. "This is exciting and monumental and a little crazy, and we're all just sort of walking around here looking at each other like, 'What?'"
It all started in the early spring of 2005
Entitled "A Hard Day's Night," the first episode of Grey's Anatomy aired on March 27, 2005. The program's first season was a short one, ending on May 22, 2005. It was quickly renewed by ABC.
The show's creator, Shonda Rhimes, rocketed to success with the series and began producing other shows for the network, including How to Get Away with Murder and the popular prime-time soap Scandal. Rhimes' programs became known for introducing diverse characters and controversial topics. "She absolutely changed the game," said Ellen Pompeo, who plays the show's lead Meredith Grey, of Rhimes to Good Morning America. "I don't care what anybody says. She changed the game."
Kate Walsh, who played Dr. Addison Montgomery on the show from 2005 to 2007, echoed that sentiment about Rhimes when she spoke to Entertainment Weekly in 2017. "She brings about cultural conversation in the context of soap, nighttime soap — really controversial subjects about gender, race, medicine, relationships," Walsh said. "One of the things about good storytelling is being able to ignite that cultural conversation."
Think 'Spinoff' …
What better way to capitalize on Grey's Anatomy's success than by creating some spinoff shows? That's exactly what Rhimes did, with Private Practice that ran from 2007 through 2013 headed by Walsh, who reprised her role on the series. The show was set in Los Angeles, with Walsh leaving Seattle Grace to join the private practice (hence the name!) of Seaside Wellness Center.
The latest spinoff, Station 19, premiered in March 2018 and focuses on a group of heroic Seattle firefighters. The show stars Jason George, who plays doctor-turned-firefighter Ben Warren. George also plays the husband of Grey's Anatomy's Dr. Miranda Bailey, which leaves plenty of opportunity for crossover appearances.
With at least two more seasons on the books, it's obvious that Grey's Anatomy won't be closing the doors of Grey Sloan Memorial Hospital anytime soon.h
Follow The Cheat Sheet on Facebook!