How Long Has Kylie Jenner Been Friends With YouTubers Austin and Catherine McBroom?
If you've been following Kylie Jenner for a while now, you know that she only considers a few individuals her closest friends.
In addition to her BFF Stassie Karanikolaou and her other close gal pals, the Kylie Cosmetics CEO also considers YouTubers Catherine and Austin McBroom her good friends.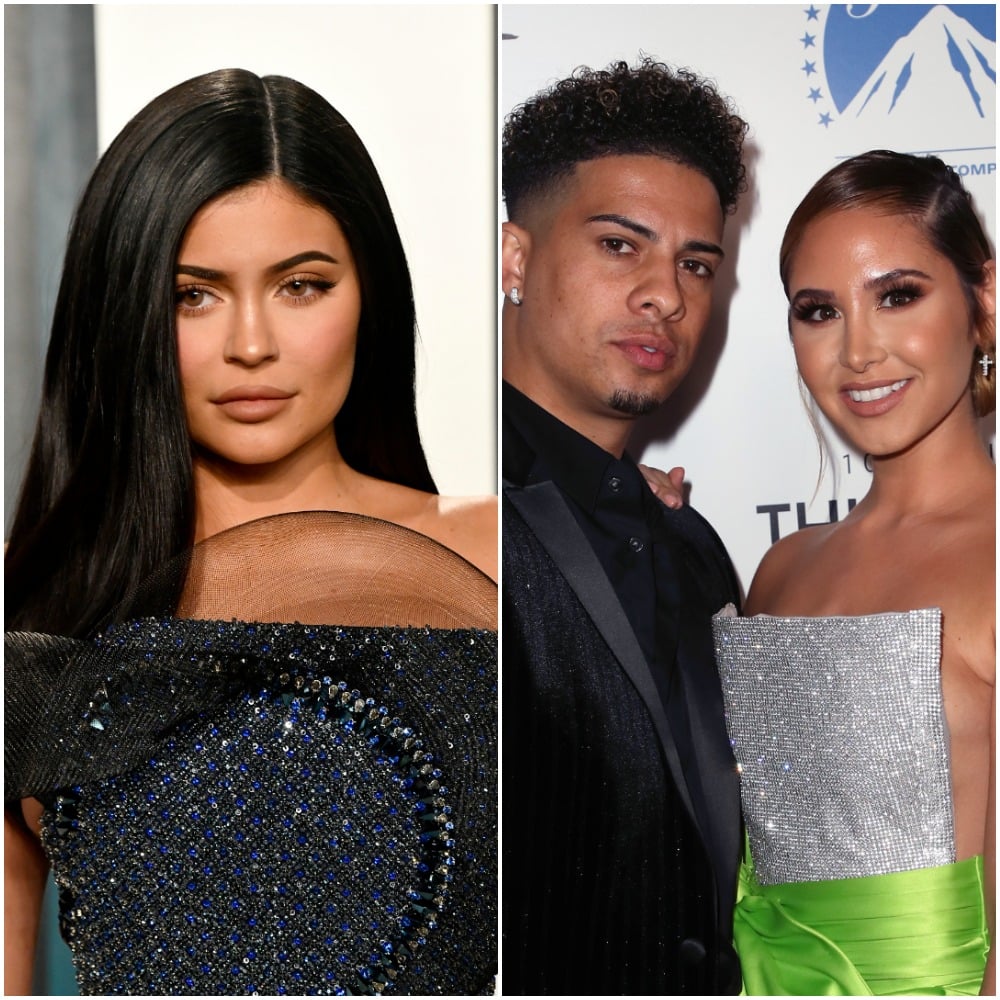 Kylie Jenner has been good friends with the McBroom family for a while
For those of you who don't know, the McBroom's, aka The ACE Family, are social media stars with millions of followers on YouTube, Instagram, Twitter, etc.
While it's unclear how Jenner met the content creators, the celebs have showcased their friendship on social media a few times over the years.
From Jenner appearing in the couple's videos to the reality star sending the couple's children gifts for Christmas, their friendship has continued to blossom.
As a matter of fact, Austin and Catherine were among the few people who knew about Jenner's top-secret pregnancy.
"Like five or six months ago we were at our friend's house," Catherine explained, according to Life & Style. "[Kylie] was pregnant at the time and we were talking about how we want to have more kids, and she said in the future when you're pregnant, I want to do your gender reveal."
And that is exactly what the Keeping Up With the Kardashians star did because, in April 2018, she coordinated the couple's gender reveal for their second child, and fans got to see how good of friends they really are.
Kylie Jenner attended a birthday party for the couple's daughter in 2019
A little more than a year after Jenner helped plan and organize the McBroom's gender reveal, they were spotted hanging out together again at a birthday party for the couple's 3-year-old daughter, Elle.
In a video recap of the event, the makeup mogul made a brief appearance as she and her daughter Stormi wished the toddler a happy birthday.
In separate clips, the mother-daughter duo was spotted among the party crowd dancing to Baby Shark and enjoying the company of other YouTubers like James Charles and Heather Sanders.
Kylie Jenner sent the ACE family flowers to celebrate the birth of their son
On June 20, 2020, the McBroom's became a family of five after Austin and Catherine welcomed their third child, a baby boy.
"Our family is now complete. June 20, 2020," Austin captioned a photo of himself and his his wife in the hospital.
After sharing this news with the world, many people took to the comments to congratulate the couple on their little bundle joy.
Jenner, on the other hand, took things a step further by sending her friends a bouquet of blue flowers. Catherine shared the lovely gift on her Instagram Story with the caption, "Thank you bby. @KylieJenner and stormi love you sm."