How Long Has NBA Star Russell Westbrook Been Married to His Wife And How Many Children Do They Have?
Russell Westbrook is infamous for his antics on the court. The passionate basketball player is not one to apologize for letting emotions get the best of him during a game. He is also not a fan of speaking with the media, which is clear during many of his interviews. His playing ability, however, has never been affected and he is noted as one of the best in the league.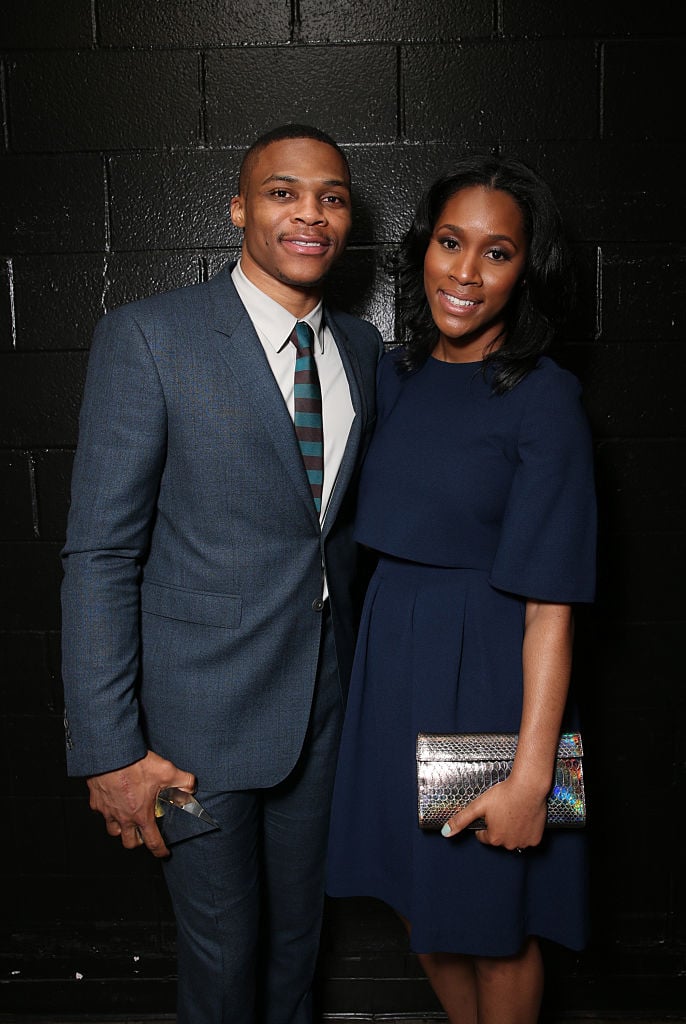 Outside of his tough and perceived heard headed exterior, Westbrook is a devoted family man. He met his wife, Nina Westbrook, when they were attending the same college and they've been going strong ever since. They married a few years back and are now proud parents. 
Russell Westbrook is married to Nina Westbrook
The Westbrook's are the real-life version of the sports film classic, Love & Basketball. The two met while in college at UCLA in 2007 where they were both star athletes. 
Nina's high school and collegiate athletic career is just as impressive as her NBA player husband's. During high school, she was a four-year varsity basketball letter winner and finished her high school athletic career with 2,291 points, 906 rebounds, 298 assists, and 544 steals. During her time at UCLA, she recorded four double-figure games.
The two became engaged in 2014 and married in a star-studded ceremony the following year. Russell has spoken adoringly about his beautiful wife. While accepting his 2017 MVP Award for the Oklahoma City Thunder, he said through tears:
"My beautiful wife. Since day one, meeting you, 2007 back at UCLA, I knew you were special. Special to me. You make me go. You hold me down. You keep me in check, through good and through bad. You make sure that I'm on the right track and I'm so, so appreciative of you because you sacrificed so, so much for me. Every single day. And I can't thank you enough." 

Source: YouTube
Russell Westbrook and Nina Westbrook children
After being together for almost a decade, the Westbrooks were ready to start their family. In May 2017, Russell announced the birth of the couple's first child, a son named Noah Russell Westbrook. 
Since Noah's birth, Russell has been a proud dad. He once told ESPN that "everything in his life" revolves around his son. He also noted that his life became better once Noah was born and that his family is the most important piece of his puzzle. 
Nina opened up a children's boutique and bookstore in Oklahoma. The Little Ark, inspired by their son's name, launched in 2018 and has everything from daily readings to mommy and me classes. Nina wanted to open the store as a space where mothers and children could interact with their families and others while having fun through learning.  
In November of 2018, the Westbrooks welcomed twin girls, Skye and Jordan. Just two months prior, Russell spoke with ABC in Oklahoma City about his excitement during his wife's second pregnancy. 
"It's very, very exciting for us and something I look forward to," Russell explained. "Just having two girls is exciting in itself, but just having been able to be blessed and have more children, I think, is a complete honor. It's a blessing."
The Westbrooks make a beautiful family!