How Long Have Julie Ertz and Zach Ertz Been Married and Who Has a Higher Net Worth?
Find out how NFL star Zach Ertz and soccer star Julie Ertz met as well as how long they've been married and who has the higher net worth.
Sports power couple Zach Ertz and Julie Ertz have been in the news a lot lately. In June, the Philadelphia Eagles tight end was granted permission to leave the team's minicamp in order to travel to France and watch his wife compete in the FIFA Women's World Cup. Zach also made headlines after he defended Julie and her teammates when they were criticized following the opening game against Thailand.
Here's more on the Super Bowl-winning NFL star and the World Cup-winning soccer star including how they met, when they got married, who their biggest fans are, and who has the higher net worth.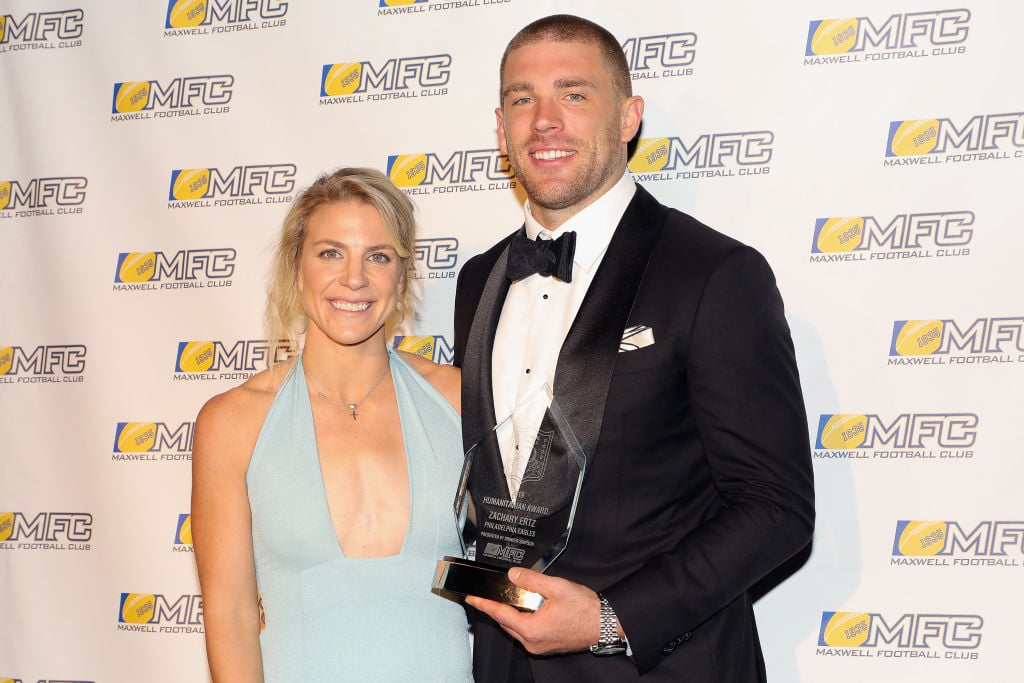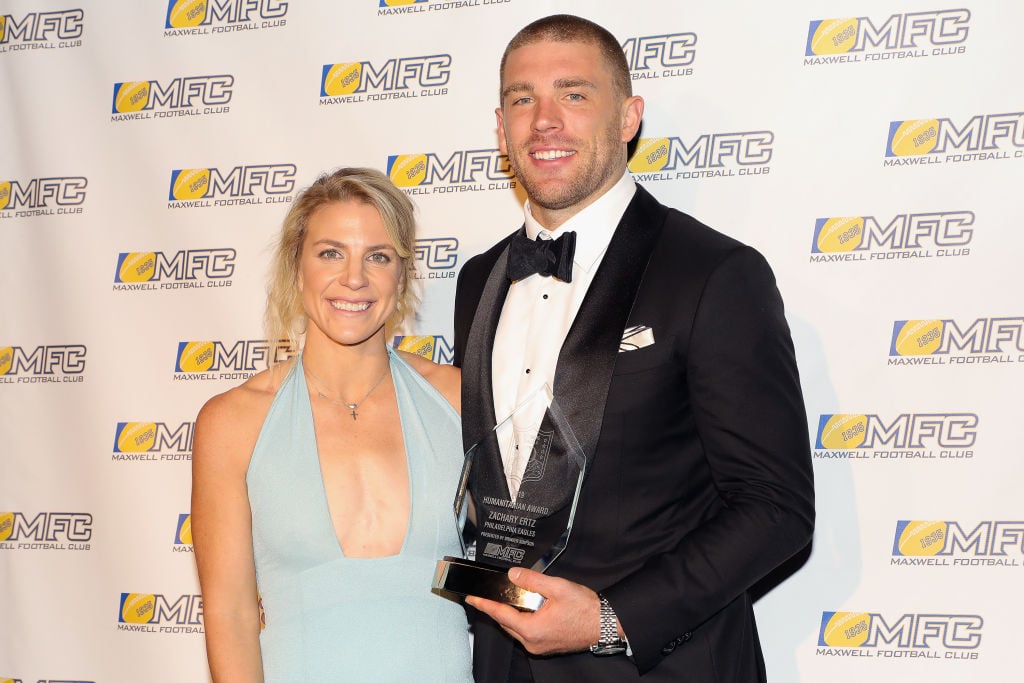 How Julie and Zach Ertz met and when they got married?
Julie and Zach met when they were in college at a Stanford University baseball game. They began dating and in 2016, went back to Klein Field at Sunken Diamond where they first met and the NFL player got down on one knee and proposed to Julie.
She posted about the happy engagement news on Instagram writing, "He took me to the first place we met and I said YES! I get to spend forever with my best friend. The best day of my life!"
Zach also posted a photo to Instagram of the special moment with the caption, "She said yes!! My best friend made this the best day of my life! #MrsErtz."
On March 26, 2017, the pair tied the knot.
They are each other's biggest fans
There's no doubt that the couple are each other's biggest supporters.
Julie has called her husband her "No. 1 fan" and was so thrilled to see him in the stands in France cheering her on. And she's also his biggest fans. In 2018, a video of Julie overcome with tears of joy when she found out the Eagles was headed to the Super Bowl went viral.
So of course, when Julie and the rest of the USWNT were criticized for their celebrations and accused of running up the score in a 13-0 rout against Thailand, Zach weighed in.
"I've got a lot of thoughts on that," he said via Delaware Online. "First of all, the first tiebreaker in the World Cup for the group stage is the goal differential. So it would be a crime for them to take the foot off the gas and then finish second in the group."
Zach continued, "Second, the best way to build team chemistry, and I think you guys saw that a couple years ago with us (during the Super Bowl season), was the way we celebrated with one another. And when you're executing like that, and executing at a high level, the whole team gets excited. The whole team gets involved. And it's really the best way to build chemistry because you see people so happy for another person's success."
Who has the higher net worth?
Zach and Julie are both accomplished stars in their respective sports, but who has the higher net worth?
If you answered Zach you're correct. The Eagles tight end has an estimated net worth of $16 million. Julie though has an impressive net worth as well. According to Celebrity Net Worth, hers is right around $3 million.
Read more: How Old Is Carli Lloyd and Who Is Her Husband, Brian Hollins?
Check out Showbiz Cheat Sheet on Facebook!