How Long Have LeBron James and His Wife Been Married and How Many Children Do They Have?
Find out how long LeBron James and his wife, Savannah, have been married, how many children they have together, and what's the NBA star's net worth.
LeBron James is one of the best basketball players to ever play the game. He's a four-time league MVP, has won four championships, and surpassed Michael Jordan on the NBA's all-time scoring list.
While King James' accomplishments on the court are well-documented not too much is known about his family life leaving fans with questions about his wife and kids. Here are the answers to how long James has been married, and how many children he has, plus what the athlete's net worth is today.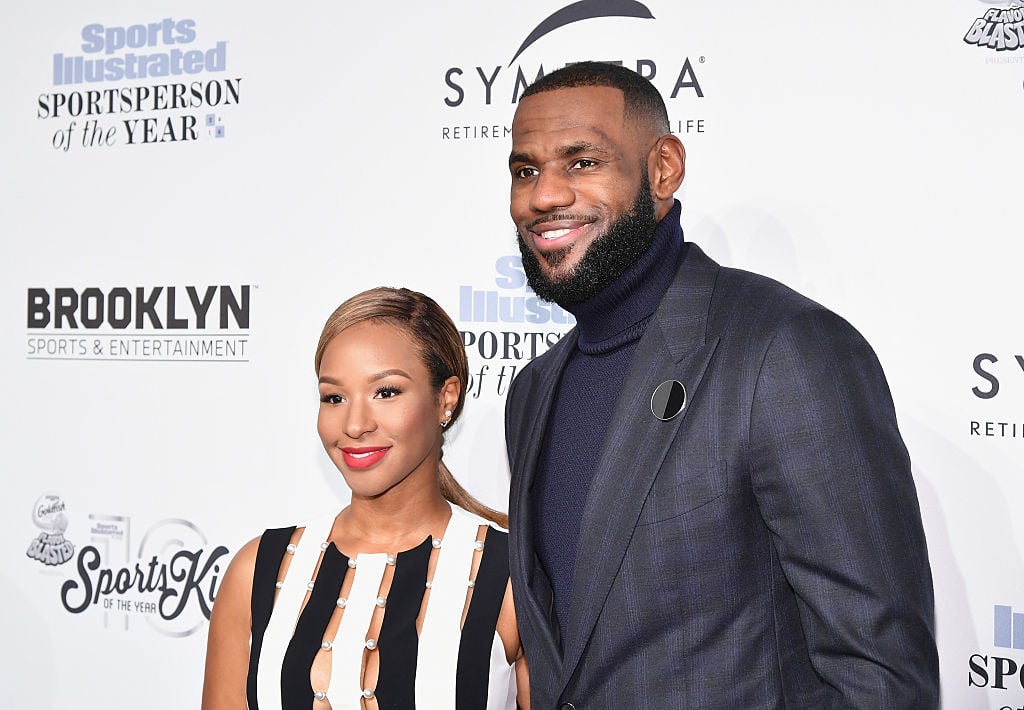 How long have James and his wife been married?
James and Savannah Brinson have been together since high school. The pair attended rivals schools in their hometown of Akron, Ohio, and went to an Outback Steakhouse on their first date.
"We have been down since high school," James remarked to The Hollywood Reporter while attending Harlem's Fashion Row gala. "I listen to a lot of rap music, and a good friend of mine said, 'You wasn't me with me shooting in the gym,' but in all actuality, Savannah was with me shooting in the gym when I [had] absolutely nothing."
James praised Brinson and said that he certainly wouldn't be where he is without her by his side.
"[Savannah] was down when I was at my high school, no cameras, no lights. And she was there with me," he explained. "You wouldn't be talking to me right now if it weren't for her."
The basketball superstar proposed to his longtime girlfriend in 2011 at a New Year's Eve party. In September 2013, they tied the knot in San Diego in front of around 200 guests.
How many kids do they have?
Today the couple has three children.
Their oldest, Lebron Jr., was born in 2004. They welcomed another son,
Bryce Maximus, three years later and their daughter, Zhuri, was born in 2014.
James said that when it comes to their kids, his wife is the boss.
"I'm gone a lot, so she is the boss of the household; she's the rule-setter," he told Vogue. "It's hard for me to go on the road for two and half weeks and then come home and tell my kids, 'Look, this is how it should be done' when she's been home every day."
What is James' net worth?
According to Celebrity Net Worth, James has an estimated fortune of around $500 million.
In July 2018, he signed a four-year, $154 million deal with the Los Angeles Lakers making him one of the highest-paid basketball players. In addition to his NBA salary, James has plenty of lucrative endorsement deals with companies like Coca-Cola, Dunkin' Donuts, McDonald's, Microsoft, and State Farm to name a few.
He's also had a deal with Nike since 2003 and his business manager, Maverick Carter, said that the athlete's lifetime deal with the company will pay out more than $1 billion.
It's good to be King!