How Long Have Rapper Cordae and Naomi Osaka Been Dating?
The celebrity worlds of athletics and music sit at different spots in pop culture, but they overlapped adorably when rapper Cordae began dating tennis superstar Naomi Osaka. Their fandoms may not have necessarily had much in common before their romance began. But their relationship, which appears to be more than a passing fling, has helped bring the pair's respective careers to the other fan base's attention. 
So, how long have Cordae and Osaka been an item? 
Cordae was part of a collective of young breakthrough rappers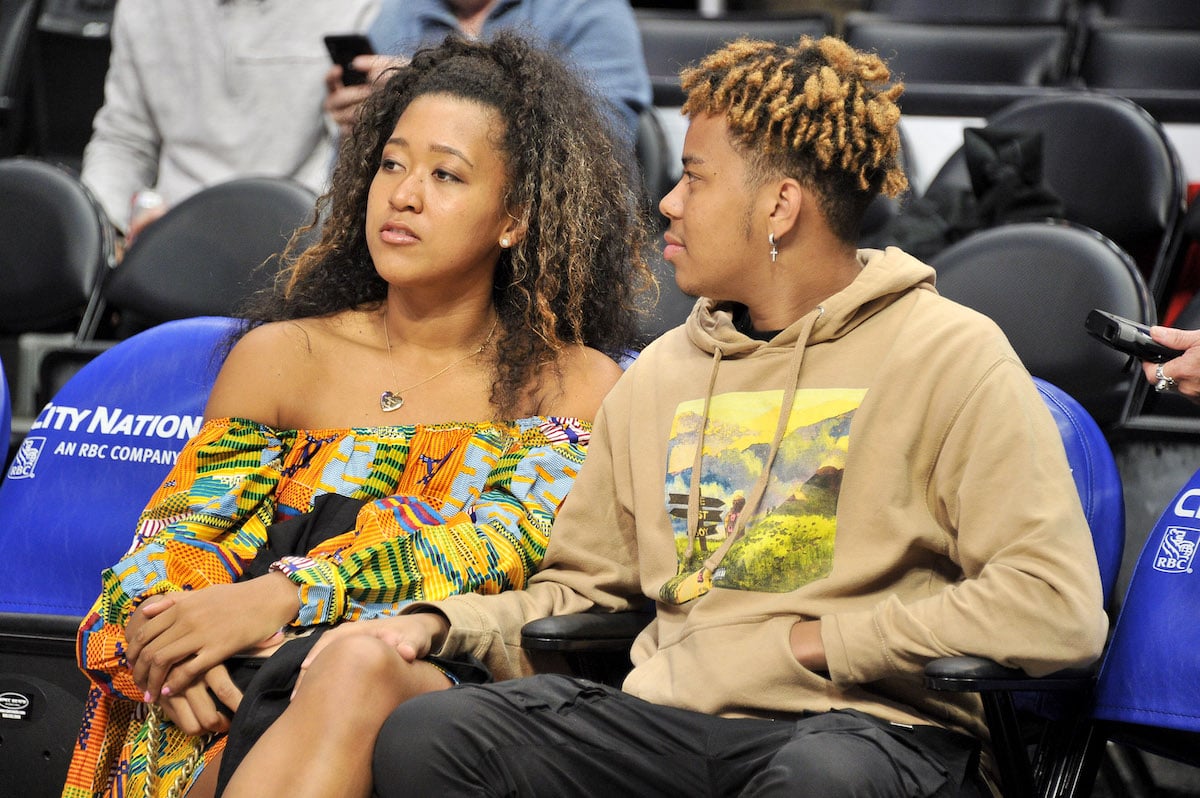 The YBN collective was short-lived, but it provided a launching pad for Cordae's fame. The rapper, born in 1997, got his start releasing mixtapes under the name Entendre before moving to LA and joining up with YBN collective artists Nahmir and Almighty Jay in 2018, AllMusic reports.
A series of live performances, both solo and with the collective, helped put Cordae on the hip-hop map. 
He maintained the stage name YBN Cordae throughout his early rise to fame, collaborating with big names like Chance the Rapper and Meek Mill. In 2019, he earned Grammy nominations for Best Rap Album and Best Rap Song. The latter was for his hit single "Bad Idea."
In 2020, the YBN collective dissolved, and Cordae dropped the acronym from his name. His solo career has been on the rise ever since. 
Naomi Osaka has taken the tennis world by storm 
Like Cordae, Naomi Osaka was born in 1997, and — also like Cordae — she began making waves in her career at an early age. She began playing tennis when she was only 3, Biography reports. The athlete was born in Japan but grew up in the United States. She still holds Japanese citizenship and represents her home country on the court. 
When it came time to take the next step in her career, Osaka skipped the junior leagues and went straight to pro tours in 2013. She became the first Japanese player to win a Grand Slam title when she won the U.S. Open in 2018. In addition to that accomplishment, an awkward interaction in her match with Serena Williams made the young star a viral sensation whose name became known even outside of tennis.
Wins in the 2019 Australian Open and 2020 U.S. Open solidified Osaka's rise to the top, making her one of the most celebrated and famous tennis stars in the world. 
They dated in secret 
Cordae and Naomi Osaka met around 2019 when they exchanged phone numbers before heading to a LA Clippers game for their first date. At the time, Cordae didn't follow tennis and had no idea of Osaka's fame. At the basketball game, Cordae enjoyed more star power in the crowd. In fact, Osaka told GQ this past February: "We were on FaceTime trying to find each other because the arena was so big. And I just remember seeing that there were so many people who wanted to take a picture with him. And I just thought it was really cool how friendly and welcoming he was with everyone." 
It didn't take long for Cordae to notice his new date had a growing fan base of her own. And he has since become her most vocal supporter. Despite keeping their romance secret for nearly a year, they're now a high-profile pair whom GQ calls "the most dynamic and outspoken young couple in the culture right now."